Ever face that dilemma of choosing between a selfie and your cereal? Worry no more! The Cereal Selfie Spoon is here, a spoon–selfie-stick hybrid that lets you do both at once.
And yes, it's real...and free. All you have to do is pay shipping and handling. It turns out they sell out really damn fast every day.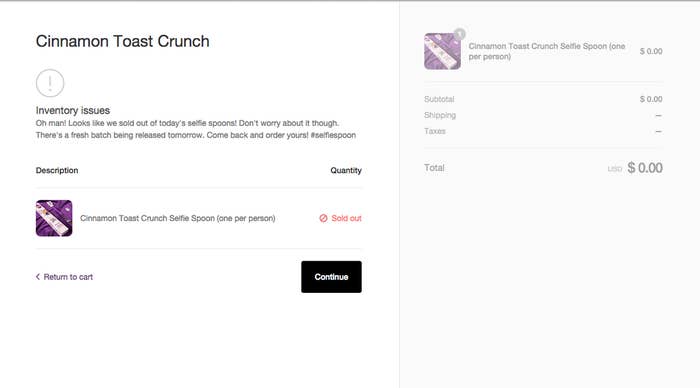 See you on Mars, everybody.