Robert Wright was just chillin' and cooking some ribs at 3:00 a.m. when a fire broke out in his apartment complex in Fresno, California. Naturally, he had to make sure that the 'cue was safe along with his family. Here's what happened:
Although the cause of the fire is unknown, Wright knew what to do once he saw flames.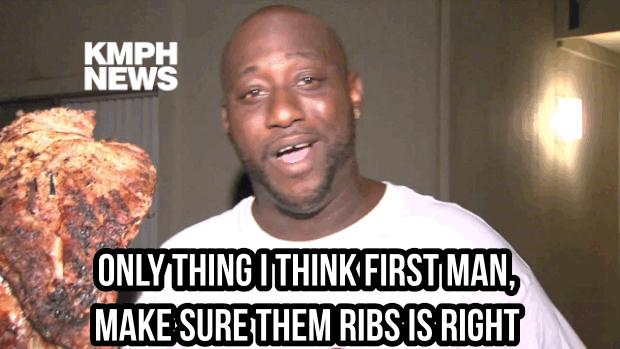 After grabbing the ribs, he got his family and ran out of the apartment. He was also hungry and ready to eat.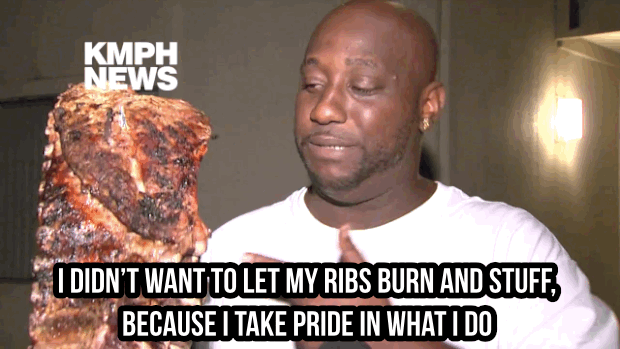 Luckily, his family and kids were safe, along with the 'cue. An unrelated mother and son from the complex were the only reported injuries.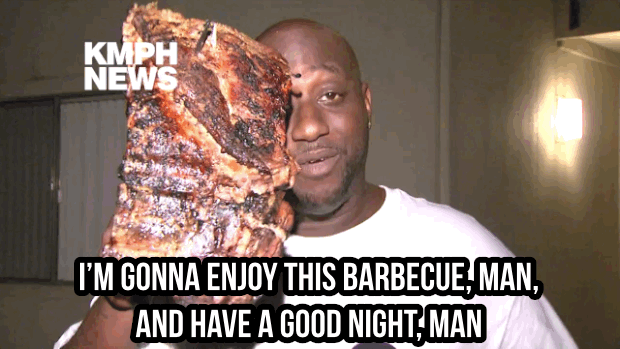 If you ever find yourself in a fire, never fail to ask yourself, "Are them ribs right?"