Chicken Pot Pie Bites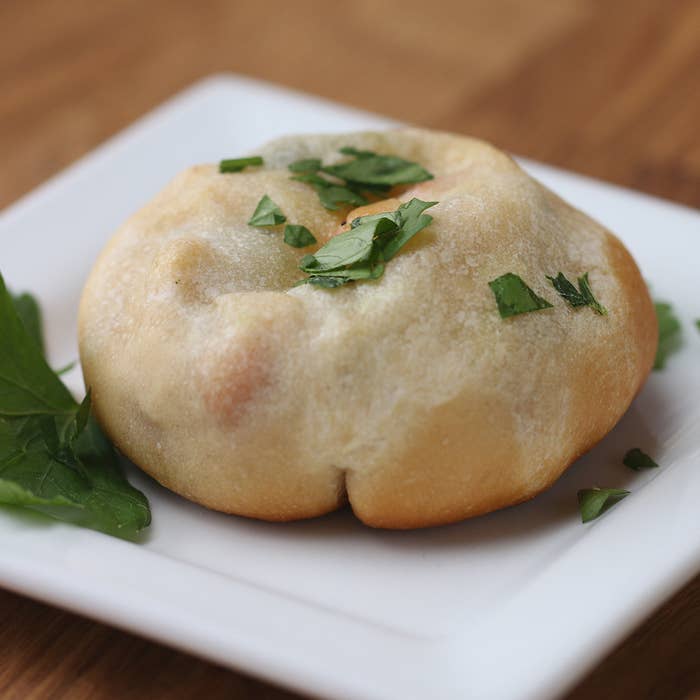 INGREDIENTS
Servings: 16 pieces
Filling
1 tablespoon butter
1 small diced onion
2 stalks celery, diced
1 large carrot, peeled and diced
1 sprig fresh thyme
1 can Campbell's Cream of Chicken Soup
2 cups cooked diced chicken
¼ cup chopped parsley
2 cans premade biscuits
Topping
1 tablespoon butter
1 tablespoon chopped parsley
PREPARATION
1. Preheat oven to 350℉/180℃.

2. Heat a medium saucepan over medium heat and add the butter. Cook the onion, celery, and carrot with the thyme for 3-4 minutes. Remove thyme.

3. Add the cream of chicken soup, diced chicken, and parsley, stir to combine. Remove from heat and cool.

4. Flatten each biscuit into a disc. Add a spoonful of filling to each and pinch the edges together tightly to form a ball. Melt the butter, mix in parsley, and brush each ball. 

5. Bake 10 minutes or until lightly browned.

6. Enjoy!