On-The-Go Pancake Muffins
On the go is the best way to go.
by
,
On-The-Go Pancake Muffins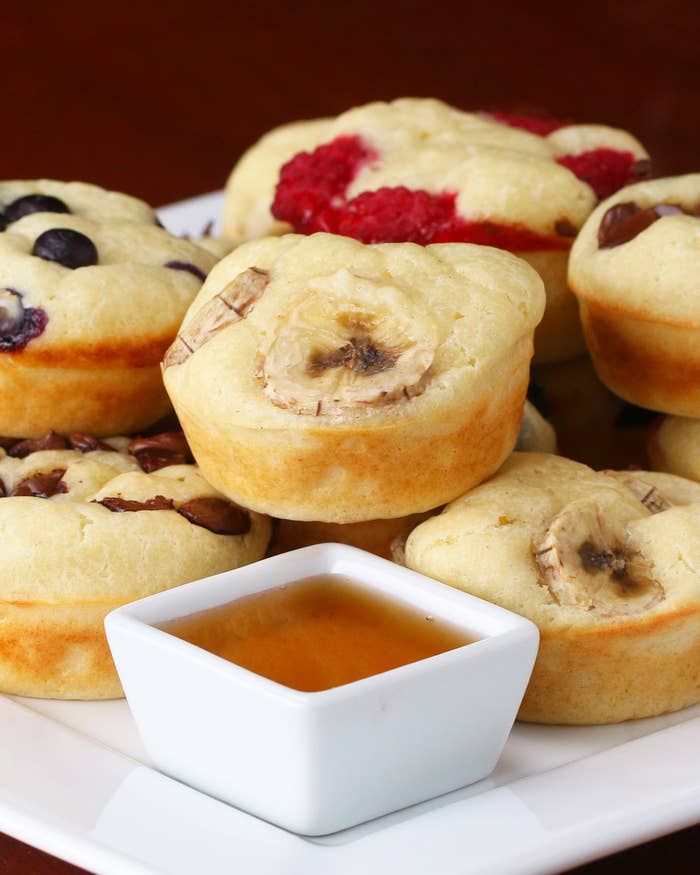 INGREDIENTS
Servings: 12
2 cups flour
2 teaspoons baking powder
¼ teaspoon salt
2 eggs
1½ cups milk
2 tablespoons maple syrup
2 tablespoons melted butter
2 tablespoons chocolate chips
12 raspberries
¼ cup blueberries
½ banana, sliced
PREPARATION
1. Preheat oven to 375ºF/190ºC.
2. In a large bowl, combine flour, baking powder, and salt.
3. Add in eggs, milk, butter, and maple syrup. Whisk until all ingredients are incorporated.
4. Evenly distribute the batter in a 12-cup nonstick muffin tin. Top with fruit and chocolate chips.
5. Bake for 20-25 minutes, or until a toothpick comes out clean.
6. Enjoy!