These Kids Came Up With A Creative Way To Send Their Grandma A "Hug" Under Coronavirus Lockdown
"We wanted to send you a hug until we can see you again," the brothers, aged 3 and 5, wrote in a note to their grandma.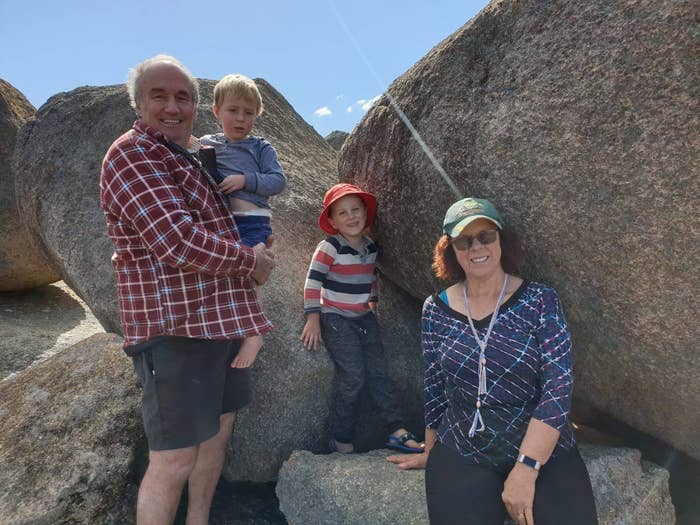 We at BuzzFeed News are proud to bring you a range of stories, from the serious to the lighthearted. To help keep it all free, become a member and sign up for our newsletter, Outbreak Today.

Lorelle Keller is a grandmother who lives in Gatton, a small rural town in Queensland, Australia.
She has five children and 10 grandchildren spread out across the country. Her daughter, son-in-law and their two children, 5-year-old Adam and 3-year-old Joel, live two hours' drive away in Stanthorpe.
Keller hasn't seen Adam and Joel since January, when they all went to Japan together for her son's 40th birthday. Since then, the coronavirus has spread around the globe, and Australia has been placed under strict lockdowns.
The social distancing restrictions meant that Keller wasn't able to visit them for Easter, which they usually celebrate together as a family.
"We miss them because we love having family around," Keller told BuzzFeed News.
Earlier this week, Keller was surprised to receive a package in the mail. She opened it and pulled out two white sheets.
On them, Adam and Joel had drawn an outline of each other's bodies, coloured in the details and put a big print out of photographs of their faces at the top.
The parcel was accompanied by a note from the two grandchildren: "We wanted to send you a hug until we can see you again."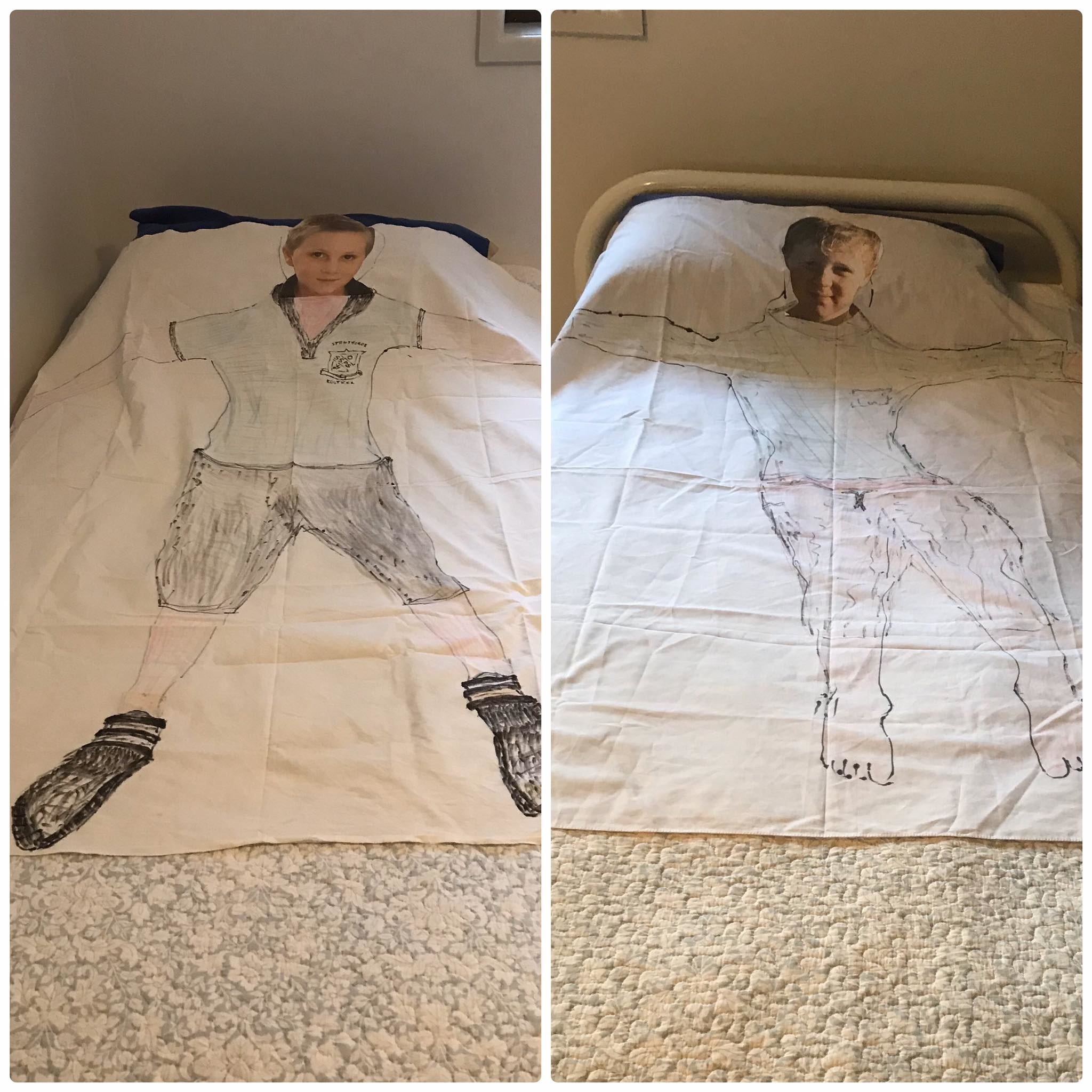 "The way these bodies are, they're giving us a hug with their arm stretched out. It's meant to show they sent us a hug," Keller said.
Keller was chuffed. She shared photos of the sheets on Facebook. "I put them on the beds in the spare room and now they can have a big sleepover at Ma and Pa's house," she wrote. "I haven't stopped smiling."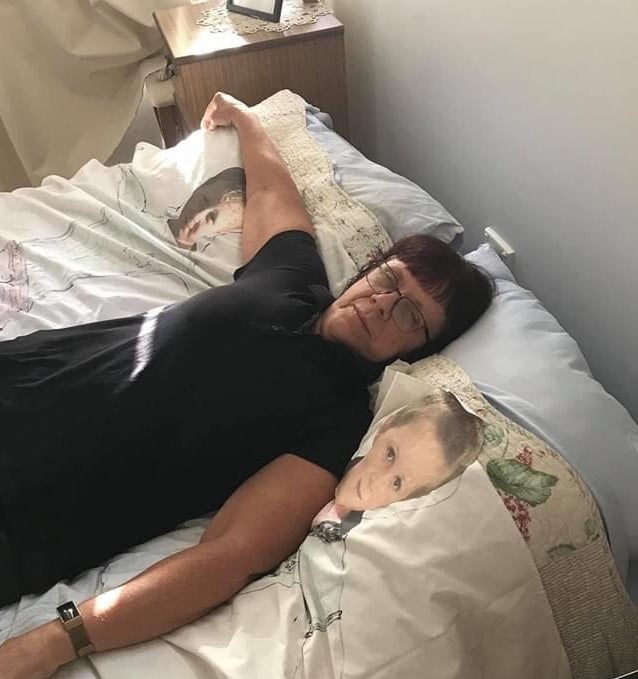 Her post went viral, receiving more than 10,000 likes and hundreds of comments and shares. One person commented: "That is so good. I am missing grandchildren hugs SO much."

Keller thinks the sheets struck a note with people because they're a unique gesture of love.
"Other people are giving presents, like chocolates and flowers and that sort of thing. But I think this is a present that's sent from the heart. We love our boys because we play stupid games with them. They were trying to put their real selves into the sheets because they knew we'd love them," Keller said.
As social distancing rules begin to relax around Australia, Keller and her husband still aren't yet allowed to travel the 160km to see their grandchildren. But they know it won't be long — and they're Facetiming and keeping contact in other ways until then.
The sheets were just the thing to keep them going until they can meet again in person, Keller said.
"With all this crap that's going around, it's heartwarming to get something from the people who you love and miss. Everybody needs a good story at this time," she said.