There's Now An Online Version Of That Number You Dialled To Tell You The Exact Time
"Let the record show that I called 1194 sixty-six times that night."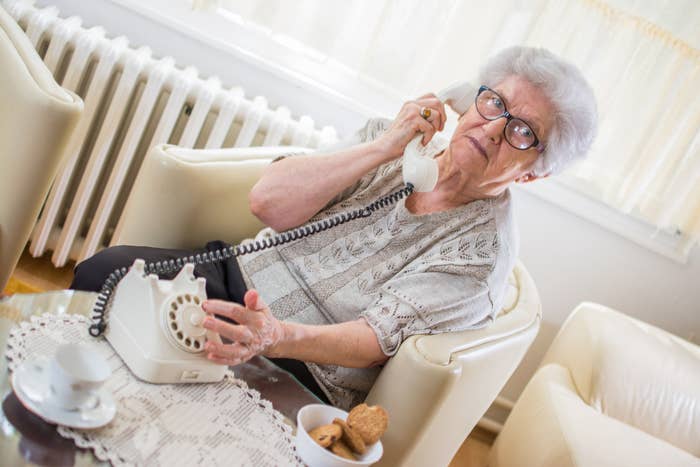 When George the Talking Clock went quiet just before midnight on September 30, no one expected to ever hear him again.

The 1194 phone service that millions of Australians have relied upon since 1953 to tell them the time was discontinued at the end of last month.
But George has risen to tell the time again – on the internet.
Melbourne-based coder Ryan Monro has created an online version of George, complete with retro web graphics, that allows visitors to hear the voice of ABC broadcaster Richard Peach drone the time followed by three pip sound effects exactly as if they had dialled 1194.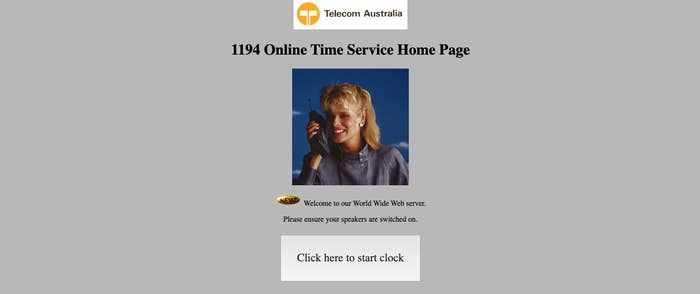 Monro said he first heard the phone service was set to be terminated on its final day of operation.
"So I acted fast. I plugged a nearby mono 3.5mm cable into my iPhone SE's headphone jack," Monro wrote on his personal website. "[then I] plugged that into one of the inputs on my RME interface, opened Ableton Live, hit record, and called George."
Monro said he needed to record the voice saying each number to fully recreate the Talking Clock online.
"I was worried at 11:12pm when I still didn't have the numbers 13 or 14 yet, and I kept getting the busy signal, and that was my last chance," Monro wrote. "But I got it done. Let the record show that I called 1194 sixty-six times that night."
Several people expressed their sadness at George's demise last month.

Monro acknowledged the Talking Clock has become less essential since mobile phones with automatically synchronized time became ubiquitous, but said there's still reasons to use George today.

"Let's face it: still not everyone uses a mobile phone, and plenty of people don't use one as a clock," Monro wrote. "Most of the calls were received around the start and end of Daylight Saving."
"A robotic voice telling you with certainty what time it really is can be very comforting when you can't remember if you're supposed to 'lose' or 'gain' an hour, and whether that means your clock should go 'forward' or 'back', and what that actually means in practise."
Monro, who is also a professional musician best known for being the bassist for Australian band The Cat Empire, recounted a time when George was necessary.
"There was also that one year when people had become pretty reliant on their phones as an alarm clock," Monro said. "But for some reason iPhones didn't get the daylight savings change right. I was staying at a hotel in Brisbane at the time. Most of the staff didn't show up for work. It was chaos."

Monro said it took a few days to bring the new, online version of George the Talking Clock to life.
"All this project is for is to let us hear George again," Monro wrote.
Monro has been contacted for comment.