On Tuesday, Annastacia Palaszczuk — the premier of the Australian state of Queensland — addressed the media with the good news that there had been no new cases of COVID-19 reported in the state overnight.

But, she warned, the social distancing measures required to contain the coronavirus in Australia have seen low numbers of people getting their annual influenza vaccines.
As part of a push to encourage people to get their flu shot, Palaszczuk received her vaccination in front of television cameras.
Then, she re-enacted it once again for the cameras — this time, with a cap on the needle.
It kicked off a conspiracy theory that the premier had lied about getting a jab at all.
In the footage broadcast by 7NEWS Brisbane on TV and shared to its social media profiles, the syringe that is pressed against Palaszczuk appears to have the cap on.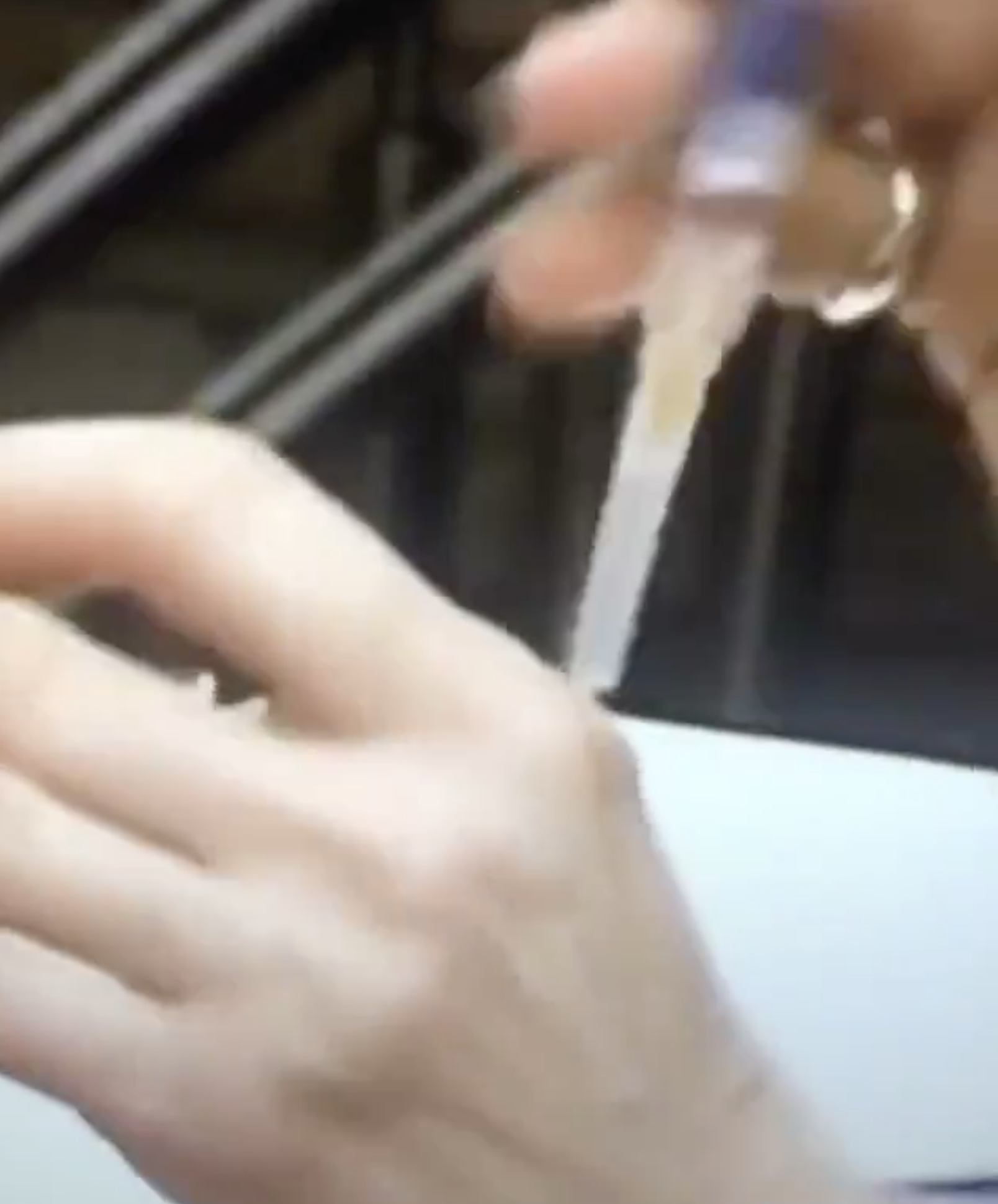 But a longer clip of Palaszczuk released by 7NEWS today clearly shows the premier received an actual flu shot — and was then asked to re-enact the shot so members of the media could photograph the moment.
This discrepancy was first noted by TikTok user @dani_driver who shared the footage with the caption: "the flu shot our QLD premier got is about as useless as she is". Posts linking to this TikTok have received more than 6,500 engagements.
This TikTok account is not associated with the anti-vax movement, however the TikTok video spread across other platforms, and was widely shared in anti-vaccine groups.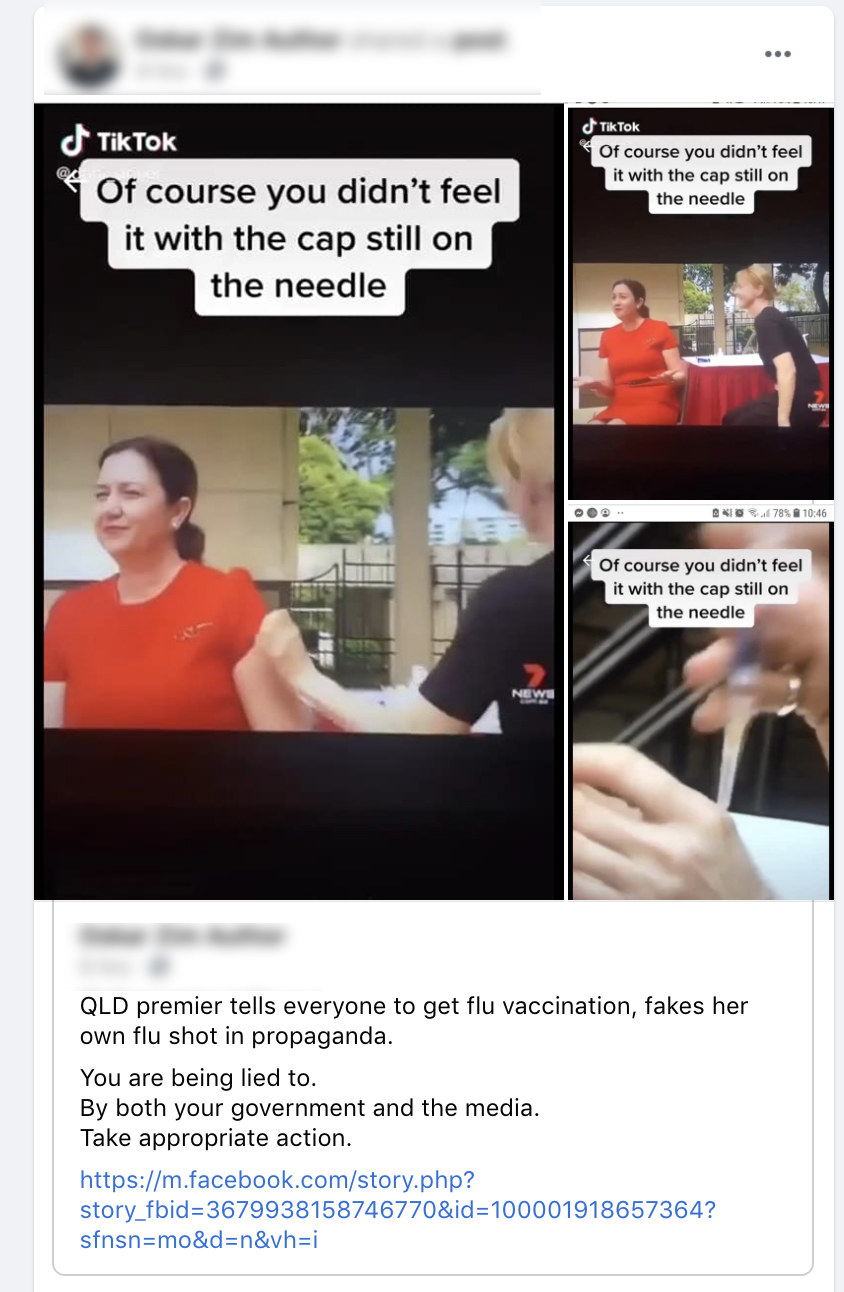 And by far-right Facebook pages.

It was even shared on Twitter by another Queensland politician, John-Paul Langbroek, from the opposing Liberal National party. "The miracle of the flu shot", he tweeted.

Anti-vaccination groups on Facebook shared Palaszczuk's other posts about the vaccination, which were subsequently flooded with negative comments.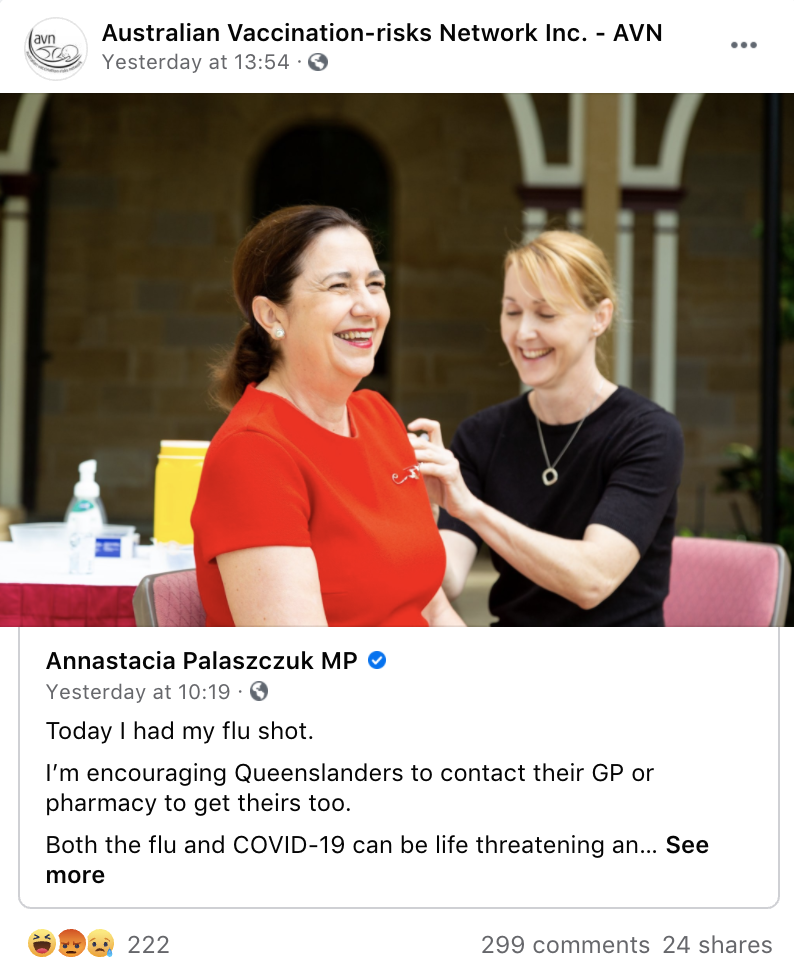 In summary: yes, the cap was on for the re-enactment. But Palaszczuk really did get the shot.