BuzzFeed News has reporters across five continents bringing you trustworthy stories about the impact of the coronavirus. To help keep this news free, become a member and sign up for our newsletter, Outbreak Today.
An anti-vaxxer husband and wife leading the campaign against Australia's new rule mandating flu jabs for people entering aged care homes are spruiking an online service that charges people to add their name to a form letter so they can lobby politicians against vaccinations.

The man behind the online service, Mark Pytellek, is a sovereign citizen — part of an extreme anti-government movement that doesn't recognise Australian law — who has spent more than a decade running workshops that promise to get participants out of debt.
Longtime anti-vaxxer and chiropractor Anthony Golle, and his wife Kate Golle, run a 15,000-strong Facebook group that was launched just two weeks ago. Against the backdrop of the coronavirus pandemic, it has quickly become one of the most active online hubs of anti-vaccine organising in Australia.
In a video posted to the group on May 2, the Golles lay out a three-stage plan for the group's campaign against the new rules about flu vaccines and aged care facilities, claiming fellow anti-vaxxers will be able to "empower" themselves by participating. The post has hundreds of comments from people tagging other users to share the message.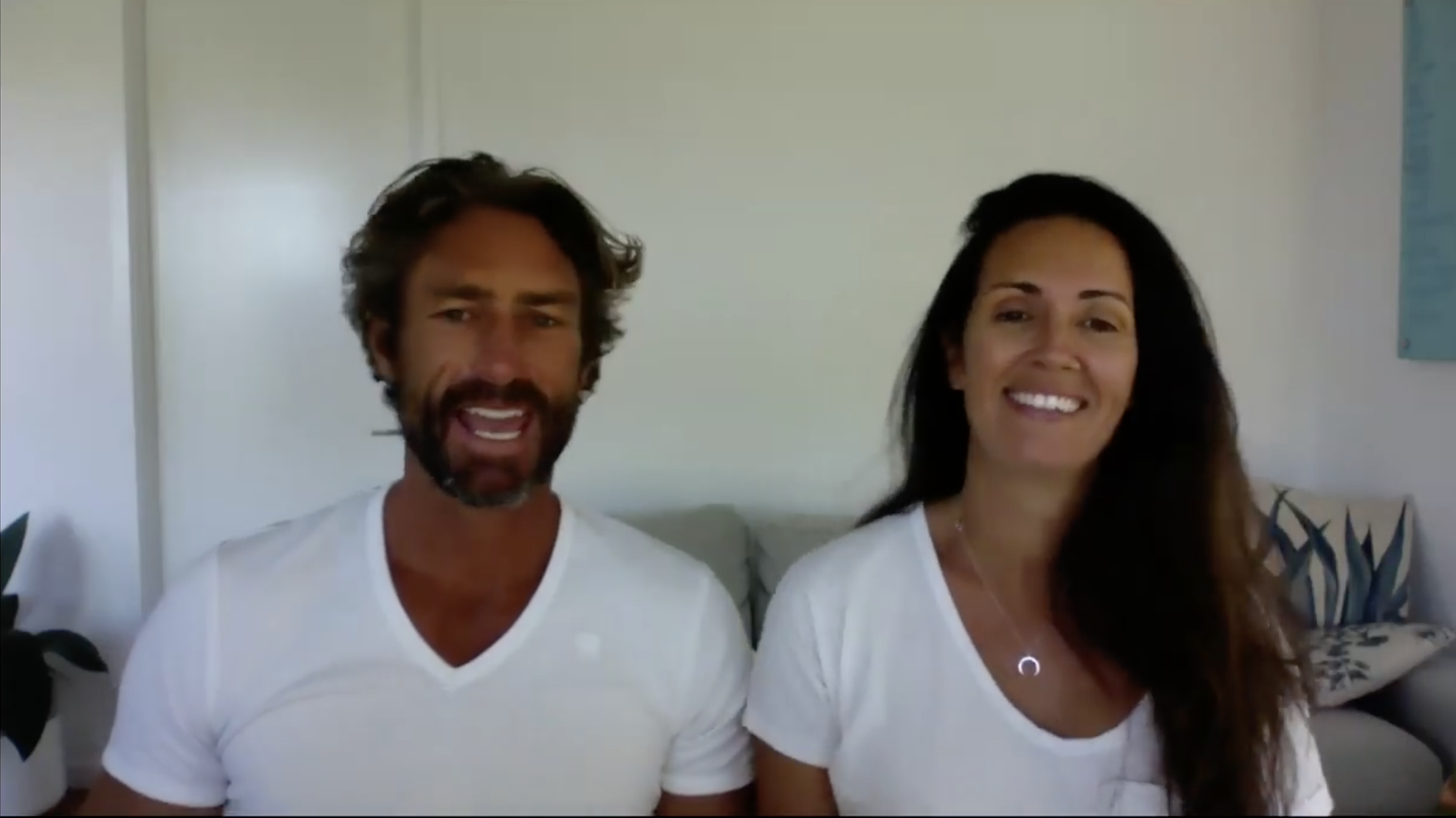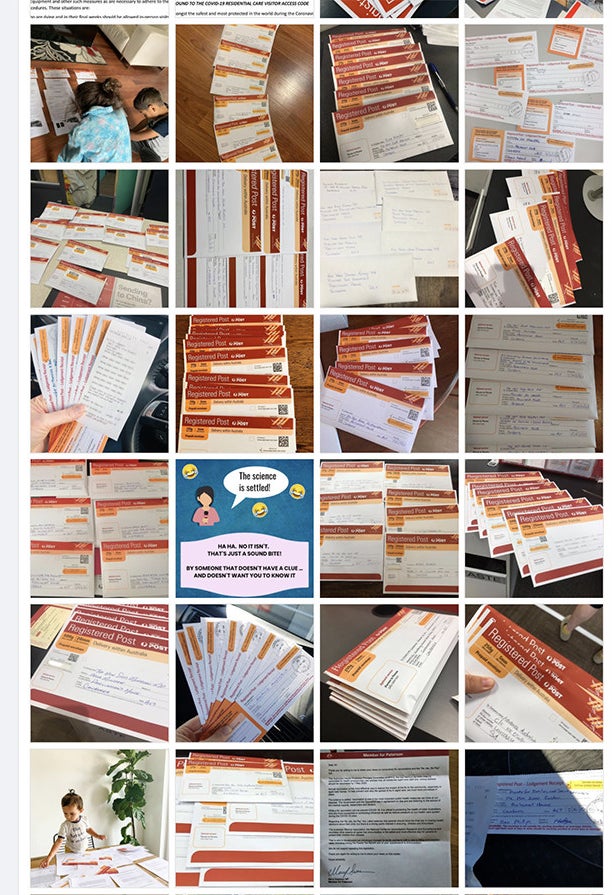 In the video, the Golles direct viewers to a website named Solutions Empowerment and a tool on it titled "Vaccine Non Consent Document Creator", where people can create customised versions of these form letters for a donation of between AUD$5 and $50.
Many such letters are already circulating for free on social media. Solution Empowerment's document creator inserts the user's name, address and other details into templates for four different form letters. Users are instructed to then print these documents and send them by registered post to the prime minister, three federal ministers and Australia's governor-general.
The money raised by the anti-vaccination form letter tool goes to Solutions Empowerment, according to a post from the Golles in the Facebook group. In the video, the couple also urged users to join the Solutions Empowerment membership program.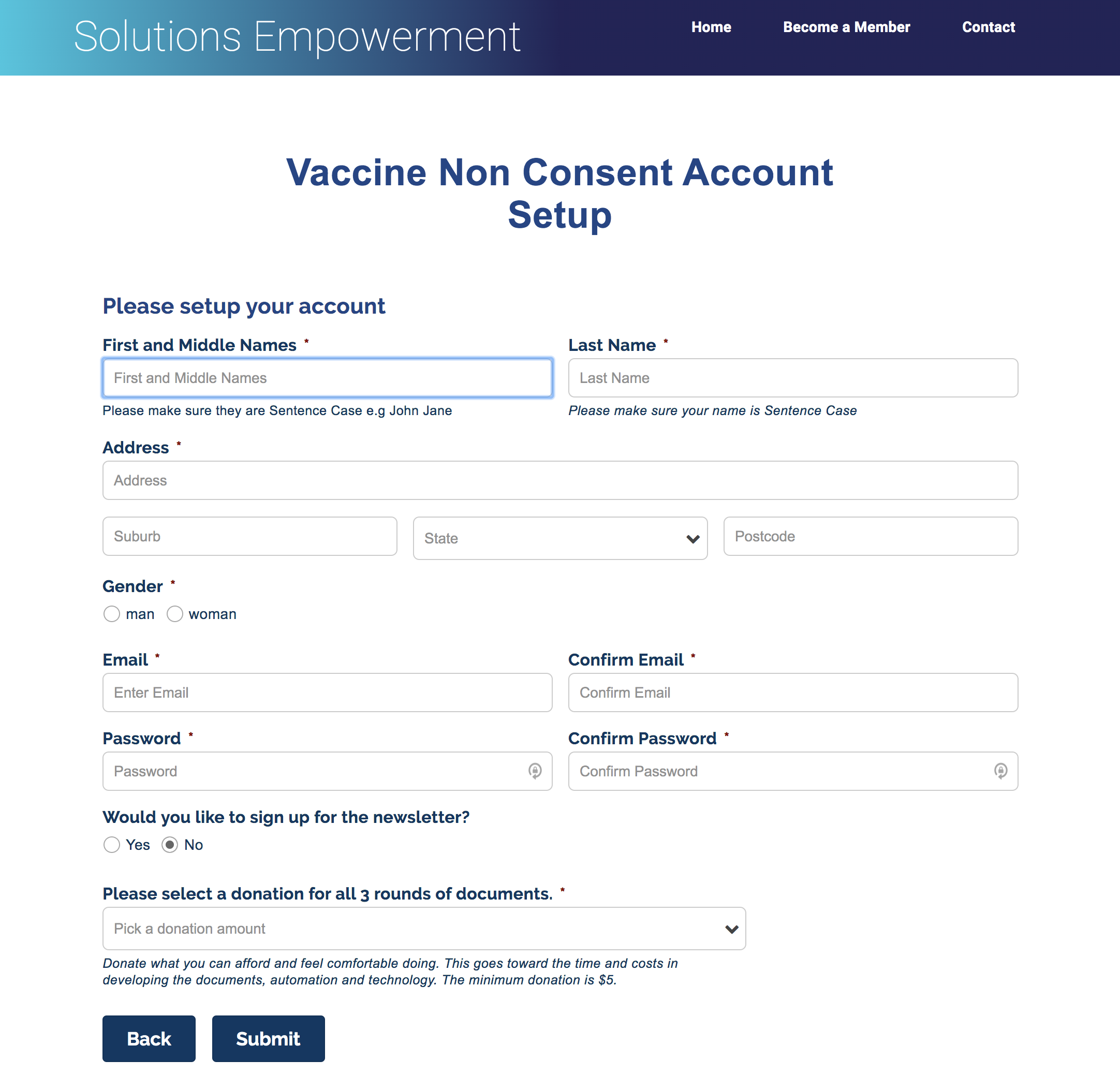 Solutions Empowerment charges users USD$69.99 annually for access to advice on sovereign rights and vaccinations, as well as legal and financial matters. The website's third-party payment platform said there are more than 370 paying members.

The website domain is registered to Mark Borleis, also known as Mark Pytellek. David Armstrong, who answered an email sent to Solutions Empowerment, declined to explain Pytellek's exact relationship to Solutions Empowerment. Pytellek is thanked in the Golles' video for his involvement in setting up the document creator.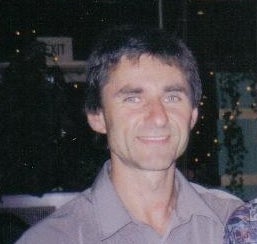 Pytellek has been running paid workshops teaching sovereign citizen concepts under variations of the name "Solutions & Empowerment" for at least a decade. These workshops, according to a manual distributed at a 2009 workshop, teach attendees to use pseudo-legal documents to refuse to pay taxes or stop banks from repossessing property.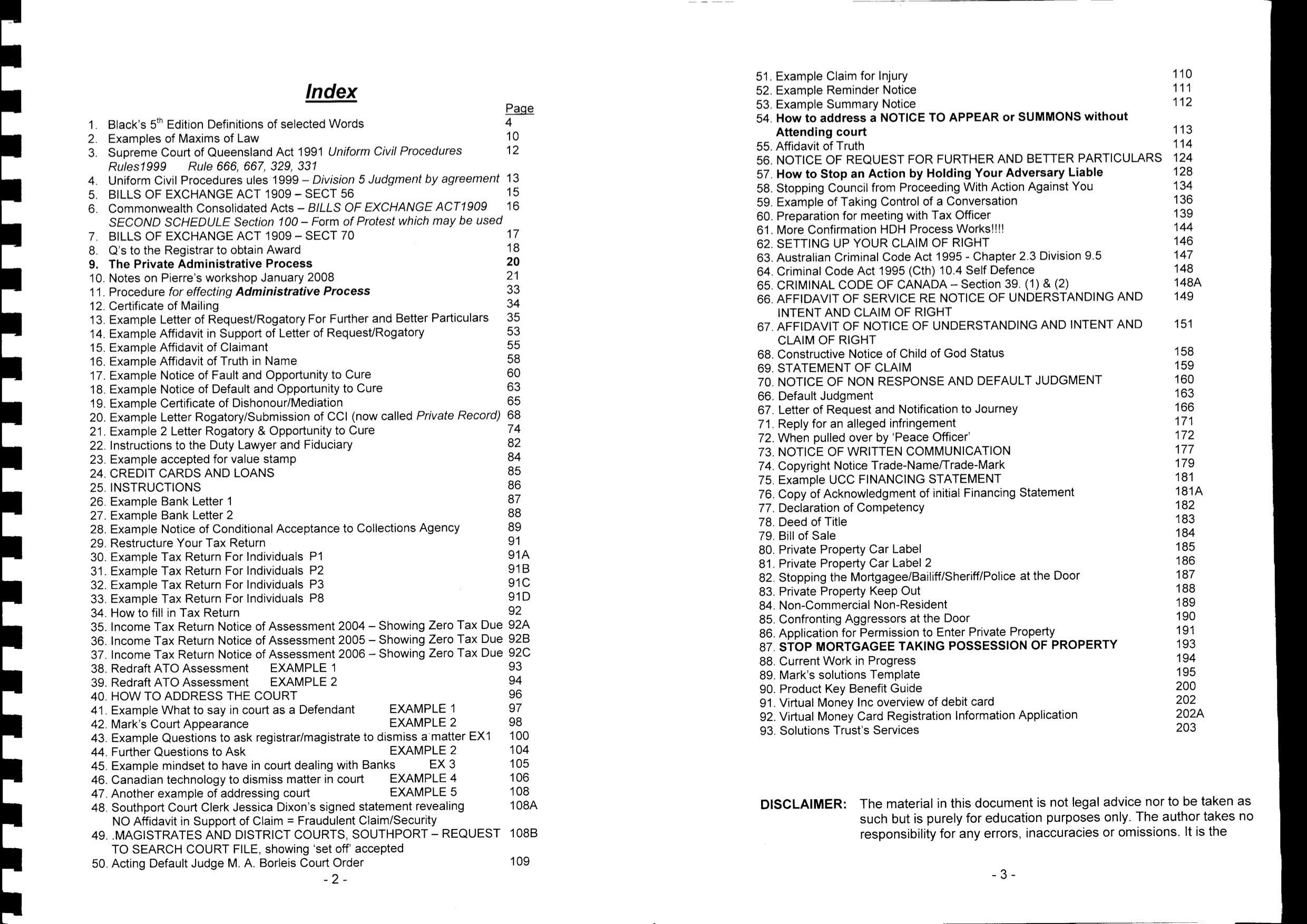 In 2011 Pytellek was arrested when he refused to respond to his name being called as a defendant, claiming that he was in fact the administrator of the estate of Mark Pytellek.

Solutions Empowerment also has links to recent anti-lockdown efforts by an Australian mixed martial arts studio that led to a confrontation with police.
At the conclusion of the May 2 video, Anthony Golle thanked Solutions Empowerment and other anti-vaccine and sovereign citizen groups and campaigners for their help in the first stage of a three-stage campaign to roll back vaccination rules.
"We're not all siloed doing separate things, we're trying to create a life where we don't have these overbearing rules in places, so that we can make free choices and live the lives that we want to," he said.
It's not known how many people have used the document creator, nor how much money it has raised. The Golles, Pytellek and Armstrong did not respond to questions from BuzzFeed News about how many people have used the service.
A video posted on Solutions Empowerment's Vimeo account showing people how to complete and send the forms has been viewed more than 1,200 times.
If the comments section is anything to go by, people are contributing. Dozens of comments thank the Golles and say they've used the document creator and donated.
"Must do this tomorrow," one Facebook user wrote, "will be $5 well spent."