7 "The Office" Themed Date Ideas For Those Who've Been Hit With Cupid's Sparrow
These date ideas are sure to have you "literally rolling on the laughing floor."
1.
Record your own version of "Straight Outta Scranton"
2.
Plan a classic Jim-inspired prank with your significant other and execute it
3.
Have a competition to see who can create the best meal using beets
4.
Have a dinner date at Chili's and speak only using The Office references
5.
Watch your favorite episodes of The Office and repeat every line you can remember by heart
6.
Dress up as your partner for a night and copy their every move
7.
Find a local "The Office" themed trivia night, or if you can't find one, organize your own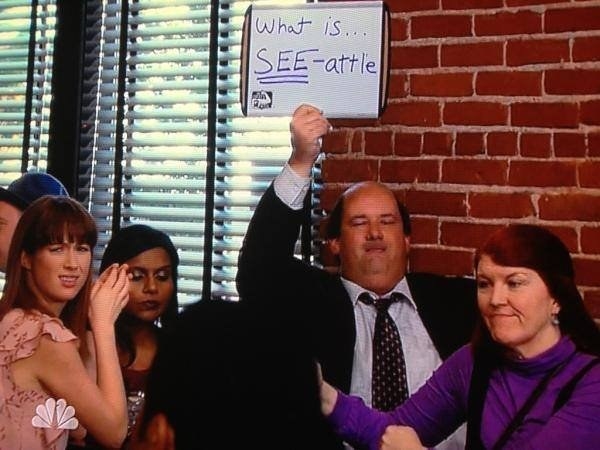 That concludes our cute "The Office" themed date night ideas