1.
Avocado Eggs Benedict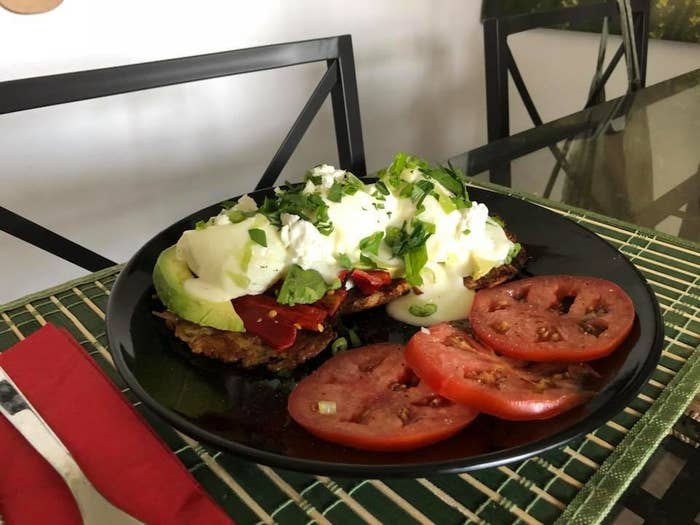 2.
Tuna Salad Avocado Bowls
"I fill/top each half with a nice tuna salad and eat it with a spoon! Usually just cold for summer, but sometimes I'll add a slice of Swiss cheese on top and pop them under the broiler for a minute or two."
3.
Creamy Sweet Strawberry Avocado Goodness
"Something different than typical avo-toast: dice it up or slice it up into a bowl with sliced strawberries, then drizzle condensed milk over it! Creamy, sweet goodness?"
4.
Avocado on a Black Bean Burger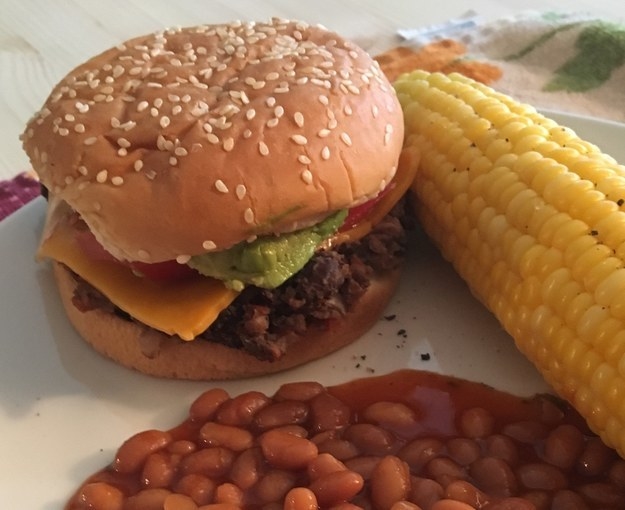 5.
A Simple Dash of Sea Salt
"As a San Francisco girl, you can't go wrong keeping it simple... Cut in chunks with a little course sea salt ? I also second the brown rice and fried egg combo... Always add course sea salt!"
6.
Shrimp-stuffed Avocado
"Avocado stuffed with mozzarella, tomato, and diced shrimp with lemon, salt, pepper, and balsamic vinaigrette."
7.
Vegan Avocado Ice Cream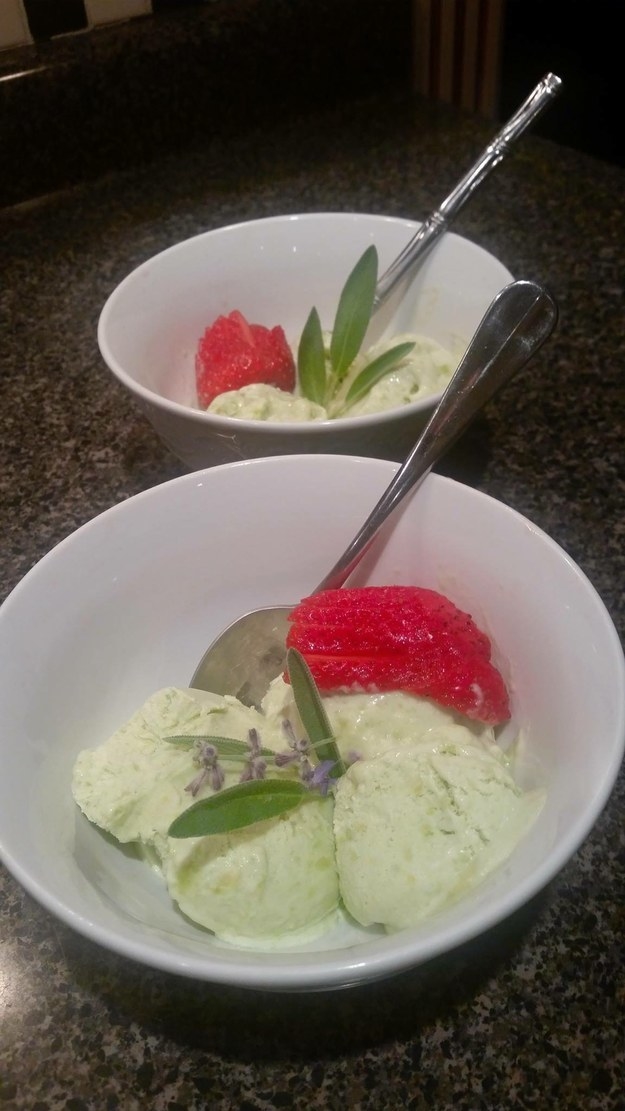 8.
Avocado Salsa
"Avocado salsa! Avocado, red onion, tomatoes, jalapeño, and LOTS of fresh squeezed lime juice. [Salt and pepper] to taste. Yum!"
9.
Avocado Carbonara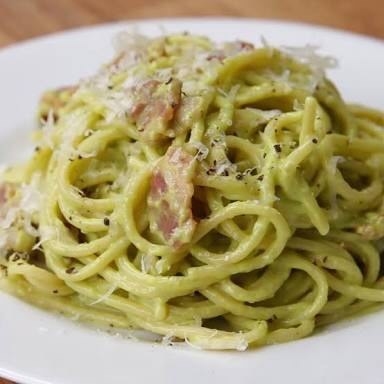 10.
Avocado Pesto
"I like blending it with spinach and garlic with a little bit of herbs (oregano, basil, stuff like that) and olive oil and making a pesto. It goes great on normal pasta or raviolis; it's also great as salad dressing if you add a little vinaigrette to it."
11.
Mashed Avocado on a Sopaipilla
"In Chile, we have something called sopaipilla. It's kind of like a thick tortilla made out of squash that's fried. You can enjoy it with pebre (tomato and onion mix), mustard, ketchup or alone. My favorite way to eat a sopaipilla is with mashed avocado and just a pinch of salt."
12.
Avocado Tostada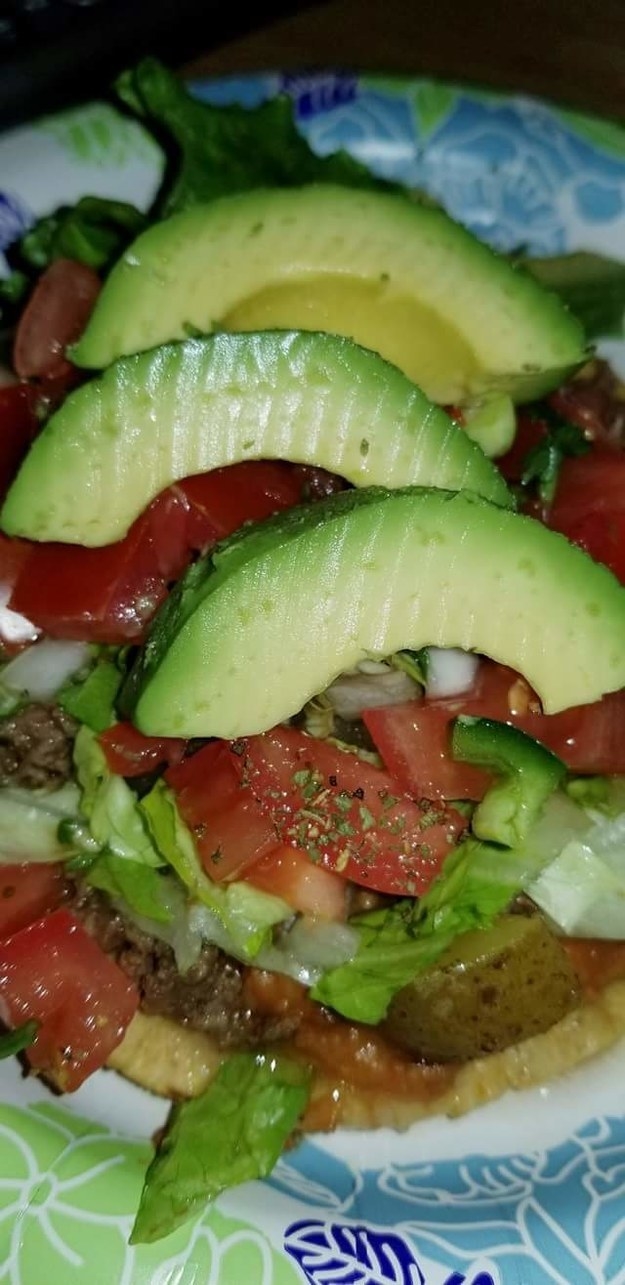 13.
Grilled Avocado Salad
"Cut an avocado in half, put a bit of blue cheese on it, grill for five minutes, sprinkle toasted pine nuts and a bit of double glazed vinegar! Awesome."
14.
Spinach Strawberry Avocado Salad
"Spinach salad with avocado, sliced strawberries, toasted almonds, feta cheese, strawberry vinaigrette. Delicious."
15.
Spicy Caprese Avocado Salad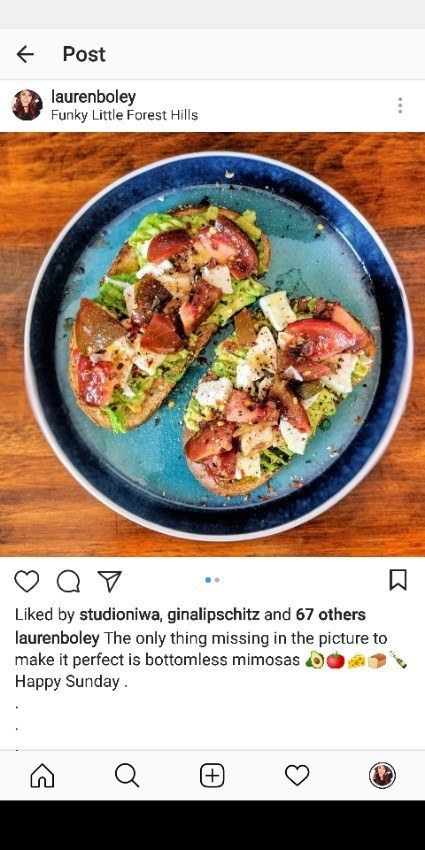 16.
Cranberry Pecan Avocado Mash
"I smash it up. Add lemon juice, honey, salt, honey, dried cranberries, and chopped pecans. Great with crackers."
There's no right or wrong way to enjoy a California Avocado. Get creative with your dish today!