This Best-Selling DNA Kit JUST Went On Sale For Your Last-Minute Gifting Needs
Can I really be blamed if my craving for coffee is IN MY GENES?!?
We hope you love the products we recommend! All of them were independently selected by our editors. Just so you know, BuzzFeed may collect a share of sales or other compensation from the links on this page if you decide to shop from them. Oh, and FYI — prices are accurate and items in stock as of time of publication.
Listen up, procrastinators! Are you, like me, struggling to figure out what to get for your friends and family in time for the holidays?
Of course you are. Well, HAVE NO FEAR, my dear stressed-out friends. I present to you the answer to our prayers: this DNA kit from 23andMe. And it's currently 30% off on Amazon!!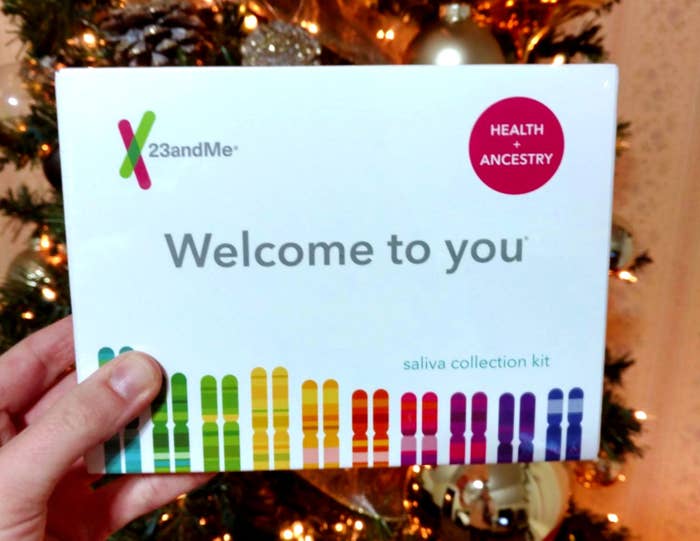 You've probably heard the hype about 23andMe, and for good reason: The kit gives anyone an extra-thorough analysis of their genetics and family history. Just mail in a saliva sample and you'll get your results delivered in six to eight weeks (and possibly even sooner).
And that's it! Once your results are ready, you'll get an in-depth report to help you discover tons of cool stuff about your ancestry — like your ancestors' migration patterns, and even even how many Neanderthal variants (!!) you have compared to other people.
You'll be able to see your ancestry timeline and discover just how far back the bits and pieces that you're made of originate. It's basically the most universal conversation starter for anyone's family during holiday gatherings so you'll never run into awkward pauses again (you're welcome).

You'll also find out if you share the same ancestors as ~royalty~ or famous criminals. Who knows, you might even be the next heir to the throne of Genovia. What are you waiting for, they need you out there!
One reason people love this test is that along with all of this ancestry info, 23andMe will send you genetic health risk and carrier status reports for various diseases and conditions. (While it's great for getting a better idea of what to look out for, keep in mind that it *doesn't* diagnose you for them! Reach out to a healthcare professional for medical advice for any concerns or questions.)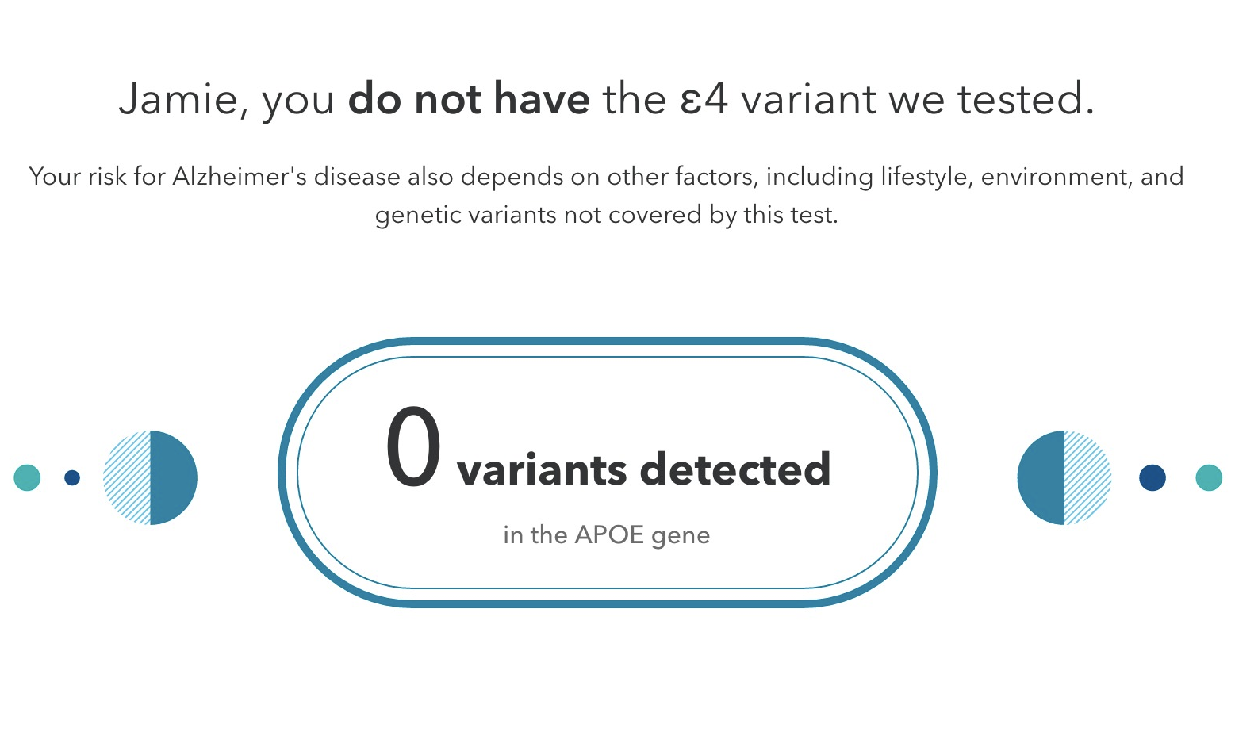 It also provides wellness reports about traits ranging from your caffeine consumption to your genetic weight to your sleep habits. Now you can finally justify all your spending at Starbucks. Can you really be blamed if your craving for coffee is IN YOUR GENES?!?
And LASTLY, you also get trait reports that measure everything from the thickness of your hair to mosquito-bite frequency to fear of heights to misophonia (hatred of the sound of chewing) to whether you might need more singing lessons than the average person.
Alright Caleb, is this the real deal? you may be asking. Well, 1,600+ people have left glowing reviews for the DNA kit, saying that not only has it helped them learn about their ancestry, but also discover family members they didn't know about before (!!!):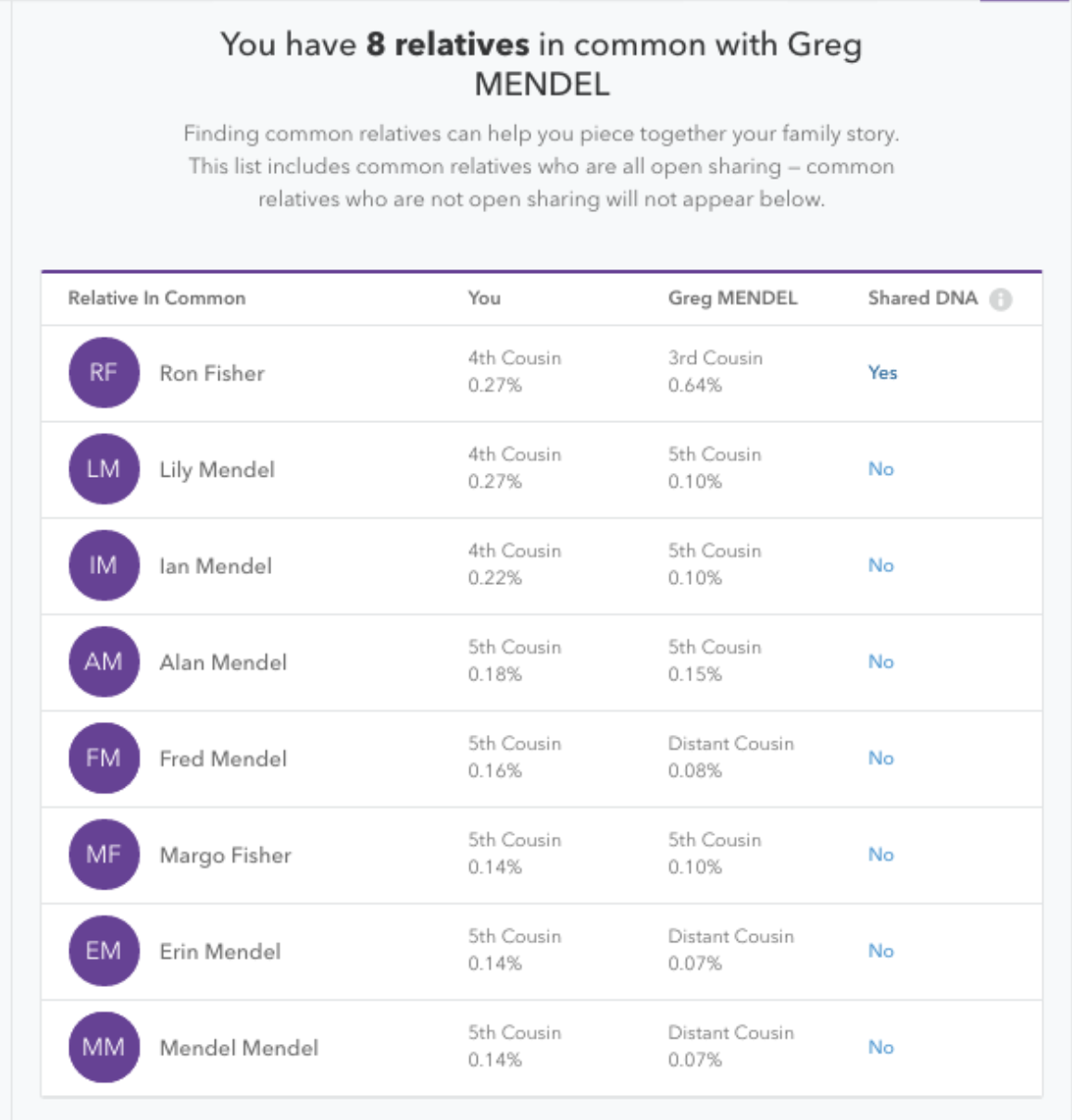 So whether you want to get this for a distant relative (they definitely have DNA), picky in-laws (they also have DNA), or even just for yourself (one sec...yes, I have good news and I can confirm you too have DNA), there's no one you can't gift this to. Now, go relax since you've got your ace-in-the-hole gift for any lucky recipient (or maybe don't relax if it turns out you unknowingly married your cousin). Happy holidays!
Get it from Amazon for $139. (There's also a cheaper version available for just the ancestry service that's $67.99.)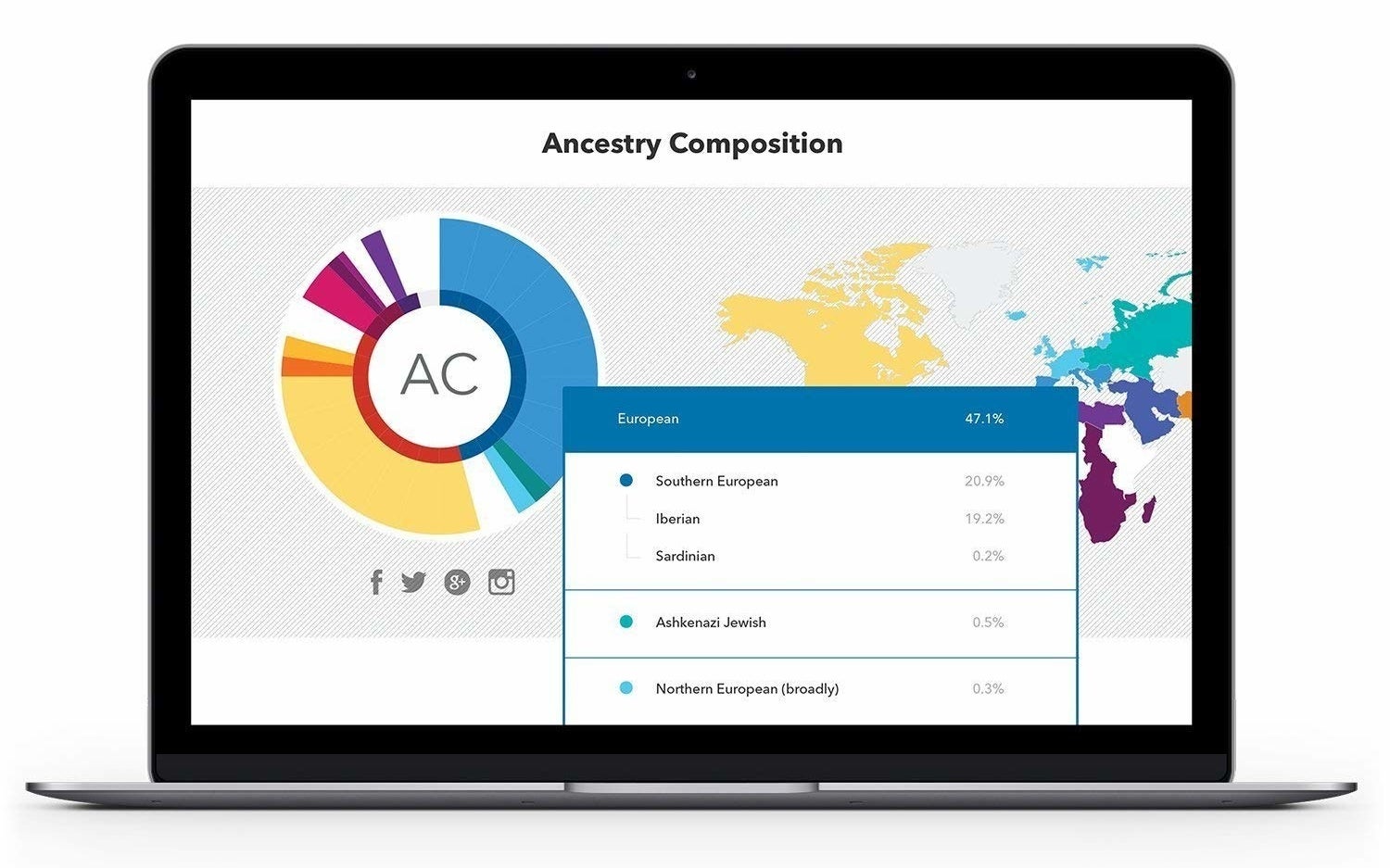 Looking for the perfect gift for any occasion? Check out all of BuzzFeed's gift guides!