The House of Commons has been debating the Budget today. Just in case you didn't spend your entire Monday watching BBC Parliament, it turns out that the SNP aren't huge fans of George Osborne's latest work.
The House of Commons wasn't too full for this debate...
One of the issues was the increase of the national minimum wage into a so-called 'national living wage'.
Alison Thewliss MP declared in her speech that this country needs "a real Living Wage, not some hastily badged up imitation". She went on to say that the Conservative government should apologise to the Living Wage campaign which led to a noted 'Hear Hear!' from the SNP section of the chamber.
The MP for Glasgow Central had her speech interrupted not once, not twice, not three times, but four times by various Conservative MPs.
Andrew Bridgen, Conservative MP for North West Leicestershire, was the third of these.
But Ms Thewliss is having none of that
Mr Bridgen then sits down, looking fairly defeated.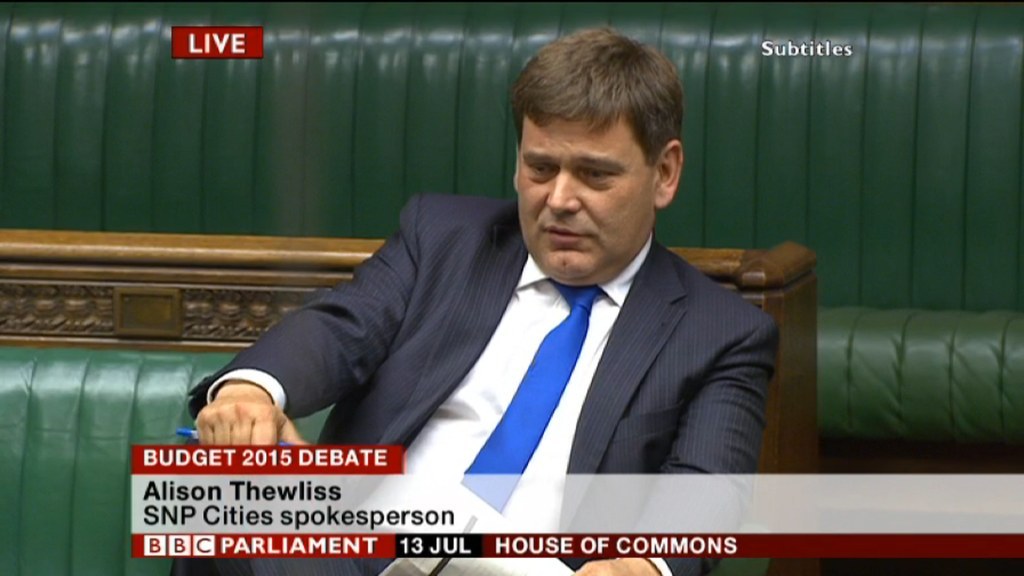 buzzfeed.com
Read about the new 'Living Wage' here.
This post was created by a member of BuzzFeed Community, where anyone can post awesome lists and creations.
Learn more
or
post your buzz!