This week, the internet went wild for Viennetta on a stick, which is apparently a thing that exists now, somewhere.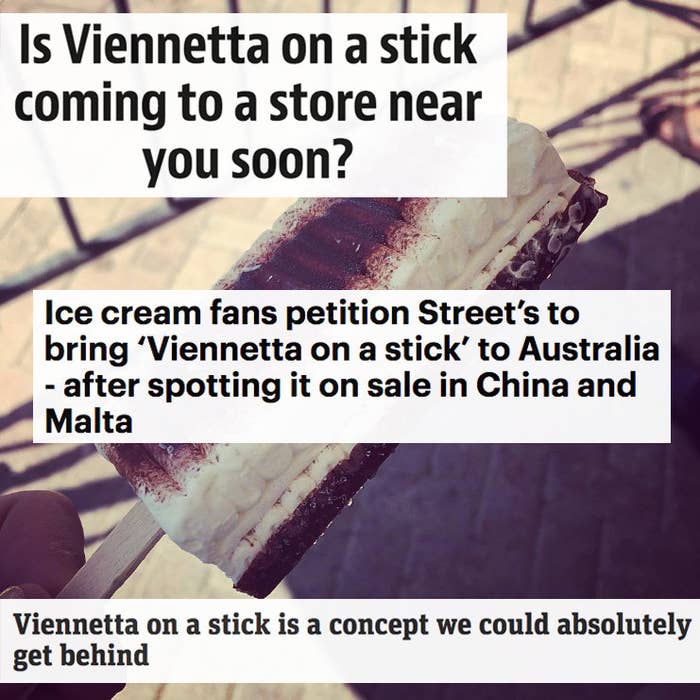 We decided to ask Streets if they were actually planning on bringing the single-serve size to Oz, and they basically told us it's a maybe:
"Streets are looking to bring Viennetta on a stick to Australia, following an overwhelming response from the public to this week's launch of the product overseas."
Streets also uploaded a DIY solution to their Facebook, for people who just can't wait.
And because I'm incredibly impatient, I decided to try the hack so I could enjoy my single-serve goodness right away.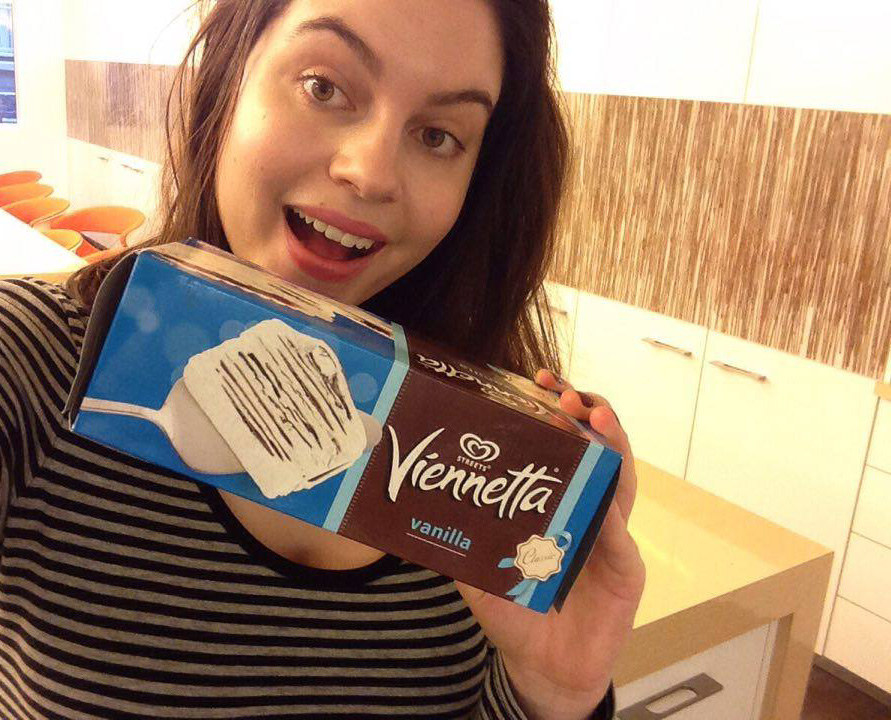 The method is pretty easy: cut a small piece and put a stick in the middle. But my first attempt was a complete MESS.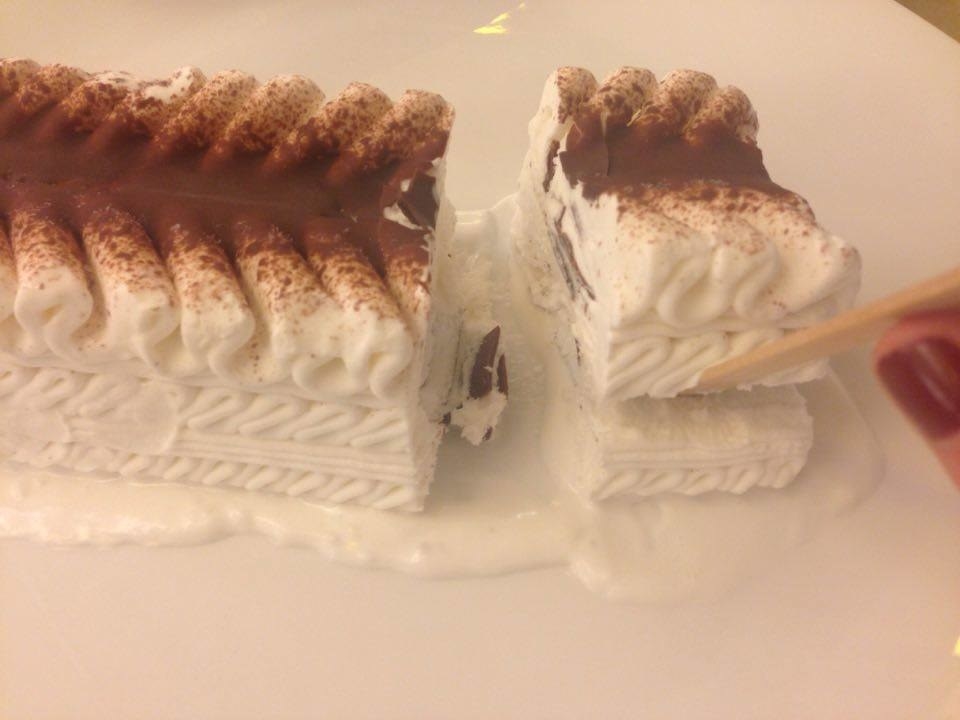 My second attempt was even worse. The cake melted SO FAST, which made it really hard to insert the stick at all.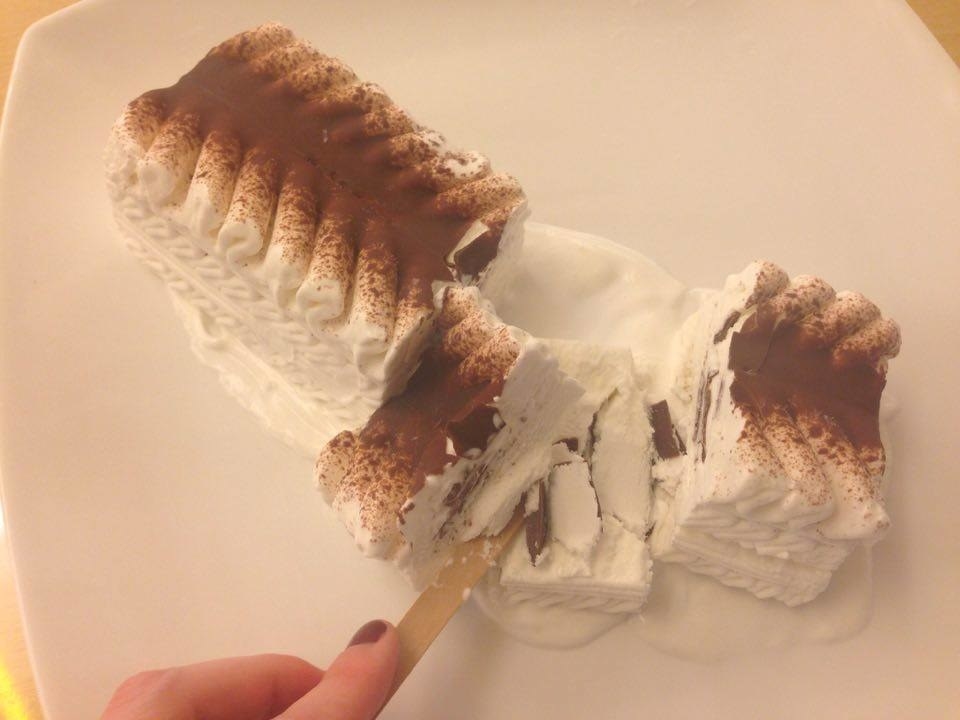 But after three attempts, it finally worked!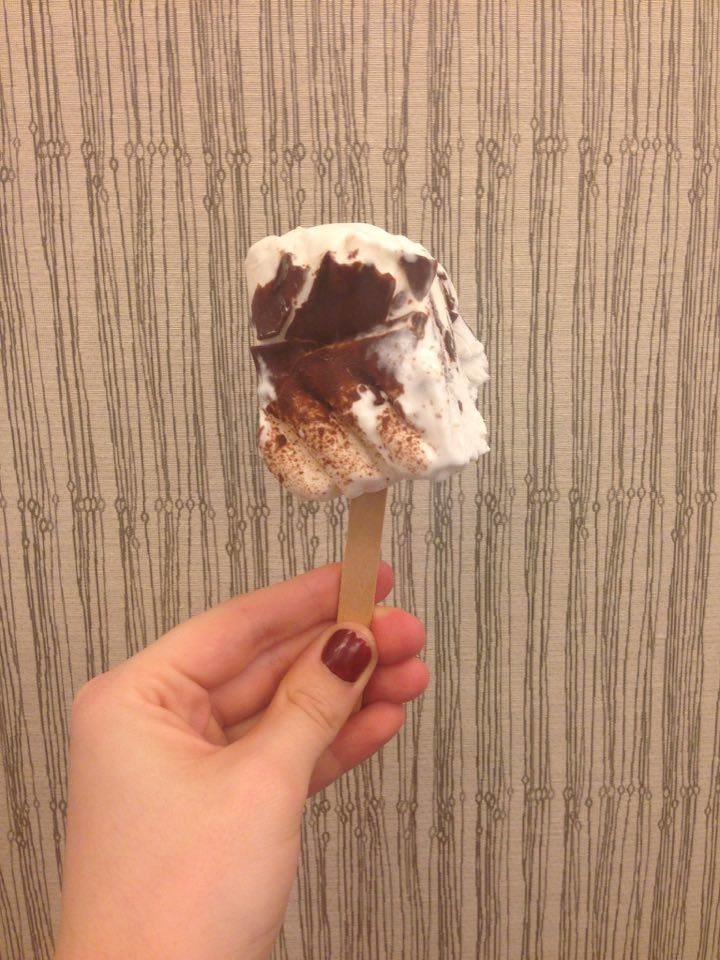 Turns out, the secret is putting the stick into a firm section of ice cream, rather than between the soft layers. Cutting a smaller section from the Viennetta also helped.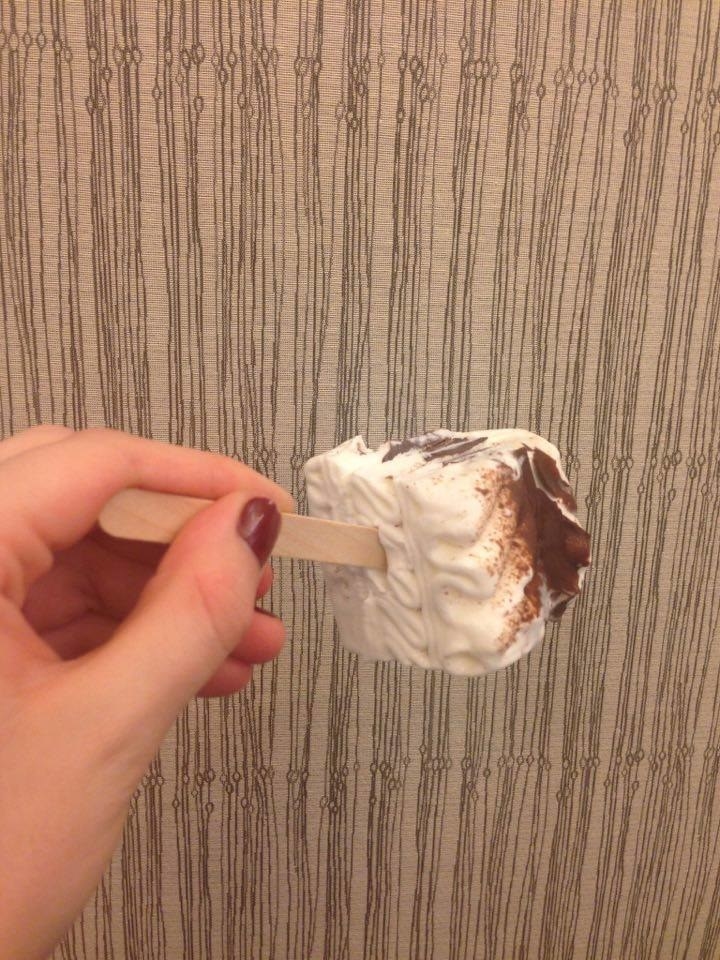 Now we can all finally enjoy the perfectly portioned Viennetta that we deserve.