Laura Lux is an Australian DJ who lives in Los Angeles.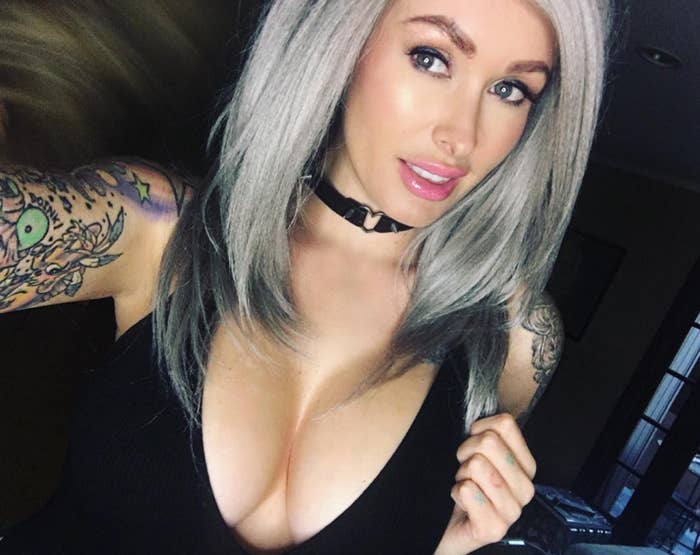 Lux committed to the tattoo after posting this tweet to her 84,000-plus Twitter followers.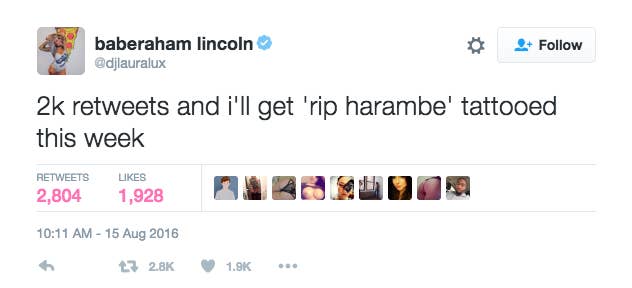 Lux told BuzzFeed the idea came to her after a friend dared her to get the tattoo.
Because of her large following, Lux was "pretty confident it'd happen".
She has been receiving some criticism, but says "dumb tattoos are fun" because they make her laugh, and "it's not like it's an ex-boyfriend's name".

"It's so funny to me that people even make a big deal out of this kind of thing," she said. "I'm already covered in tattoos and most of them don't really mean shit."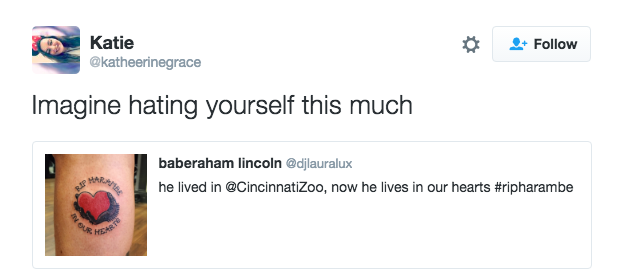 There are also plenty of people who seem to think the tattoo is pretty great.


"My Harambe tattoo is stupid AF but I love that," she said. "Life doesn't have to be so serious all the time."