Taylor Swift Surprised Sick Kids At A Children's Hospital In Australia
"When she walked through the hospital door I started crying because I was really, really happy."
Taylor Swift surprised patients at the Lady Cilento Children's Hospital yesterday in Brisbane, Queensland.
The Starlight Children's Foundation Australia helped make the visit happen, and the parents involved had nothing but praise for Taylor.
Melinda, one of the parents that got to meet Taylor, spoke to BuzzFeed about her son Deklan's visit with the singer, calling her a "beautiful and kind person".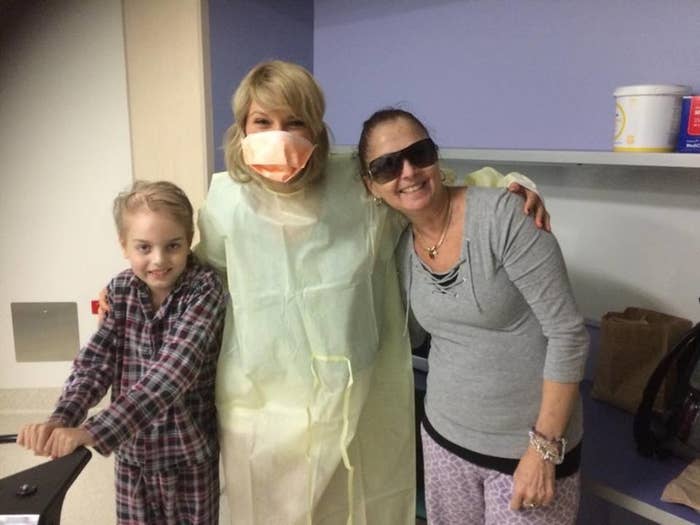 "Deklan was starstruck and just kept smiling and had a little giggle when she asked him questions as he is shy. She gave him a cuddle goodbye; she's such a lovely, caring person."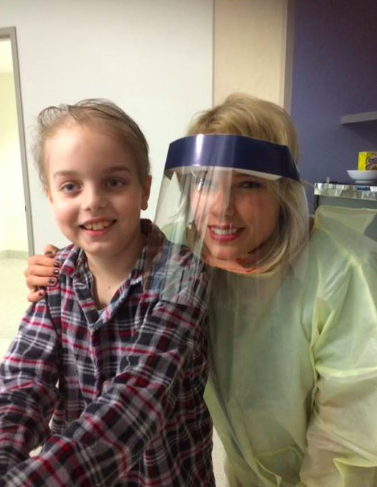 "My eldest daughter has had her ultimate dream come true tonight, and I can't say thank you enough for giving my kids the amazing experience of meeting the beautiful Taylor Swift," one parent posted on Facebook.
"Eliot was super happy to meet Taylor and drool all over her," wrote another.
YouTuber Bella Harry spent 20 minutes chatting and taking selfies with Taylor.
Bella spoke about the experience on Today, and said Taylor was "very cool".
Taylor also signed Bella's pillow, writing "I love you Bella".