Yes, we truly miss you delicious, wonderful little edible creatures perfectly wrapped in alfoil.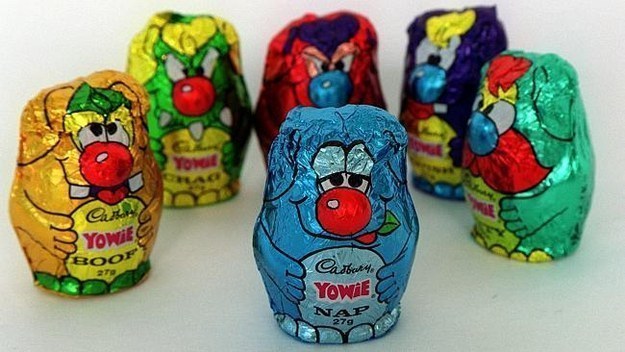 Look, we get that it's probably all about business and what not.
But we want, no, we DESERVE our iconic chocolate back.
And America already has so many treats that we don't have.
Plus Yowies also came with really cute toys and we kinda miss those too.
Seriously, you're from AUSTRALIA so why aren't you actually sold in AUSTRALIA anymore?!?!?