Ruby Rose has taken to Instagram to vent her frustrations over sites seemingly taking her quotes out of context.
I'm a fan of all these publications and the 100s of others that have used bizarre click bait headlines and taken a really light hearted funny interview with @galore out of context... But I literally don't "hate anything" "I don't think airport fashion is trash" "Nor do I think I turned anyone anything" I just answered the questions asked ... Just read the link from Galore I'll put in my bio. I said everything is a blessing, everything is complimentary and I don't take it seriously. Also that I found Channing Tatum really hot in magic mike but sadly I didn't turn straight. 🙈😝.. I also named basically all my friends who are perfect looking all the time and said I'm trash at the airport and they are heaven. So I don't know why people can't just use actual quotes from the article.. Why make a positive article a negative jab. I think everyone is somewhere on the Kinsey scale.. So to make headlines ( most people don't bother reading the rest ) appear like I'm shaming people about their sexuality or like I have any right to claim to know others sexuality is dangerous. I HOPE EVERYONE IS GAY THEN I CAN MEET TONNES OF GAY BABES!! Gay gay gay gay gay gay gay. Blah!
The 30-year-old recently took part in an interview and photo shoot for Galore, which is where Rose claims these "clickbait" articles are allegedly coming from.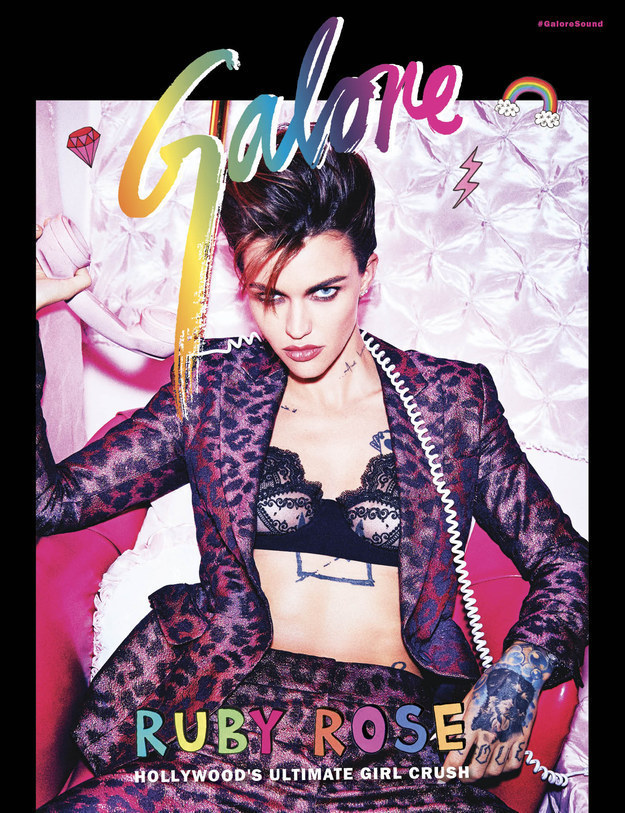 Rose also used Twitter earlier in the week to vent similar frustrations.