On Monday night, personal trainer Michelle Bridges appeared on an episode of Australian Story.
During the program, Bridges addressed the fact that some people think she has an "agenda on people who are overweight".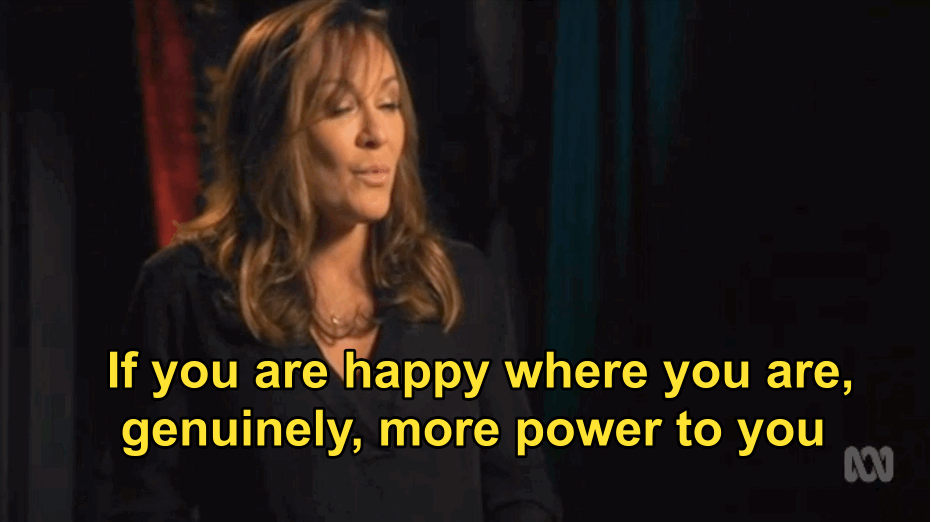 People have since shared their distaste with Bridges' comments, including former Biggest Loser Australia host Ajay Rochester, who tweeted this photo.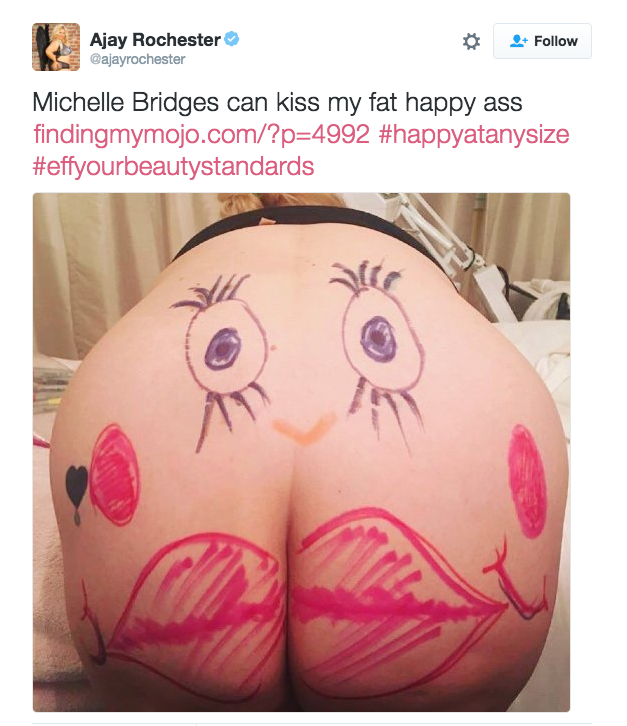 And during her Nova 100 radio show, host Chrissie Swan spoke out against Bridges' remarks.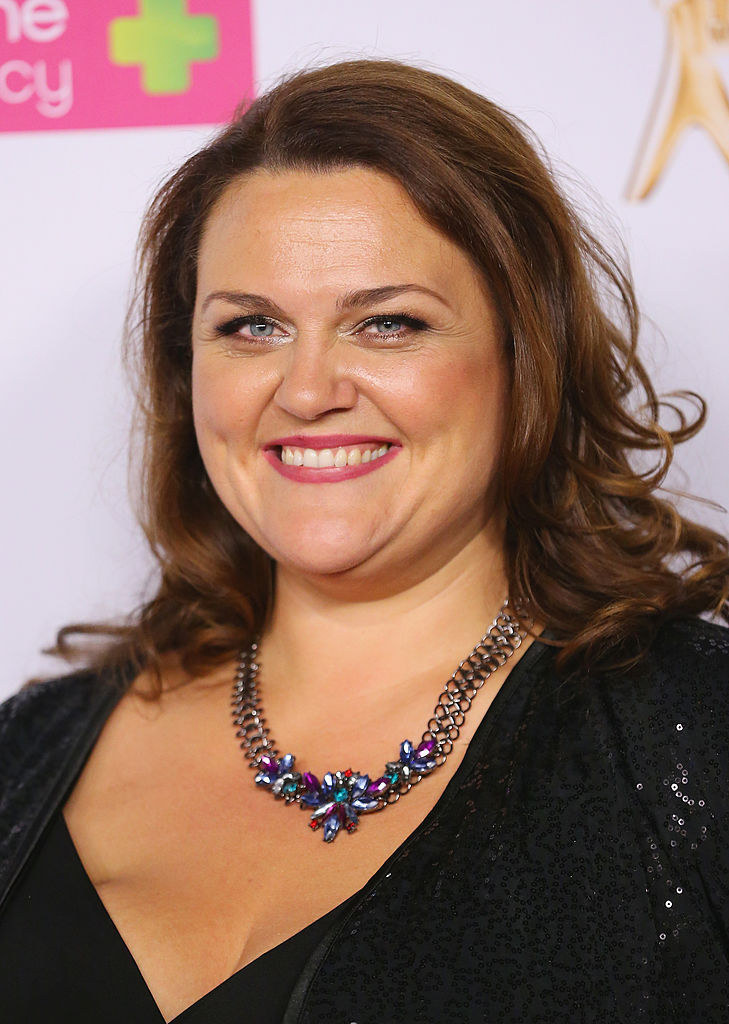 [Bridges] said that she's never met a happy fat person and I have met her on many occasions and why have you forgotten Michelle? That's all I want to know.
Swan continued her comments on Twitter.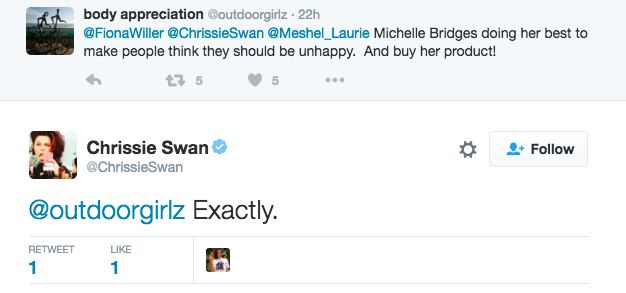 Comedian Meshel Laurie also addressed Bridges' comments during her KIIS 101.1 show, mentioning a conversation she had with her son.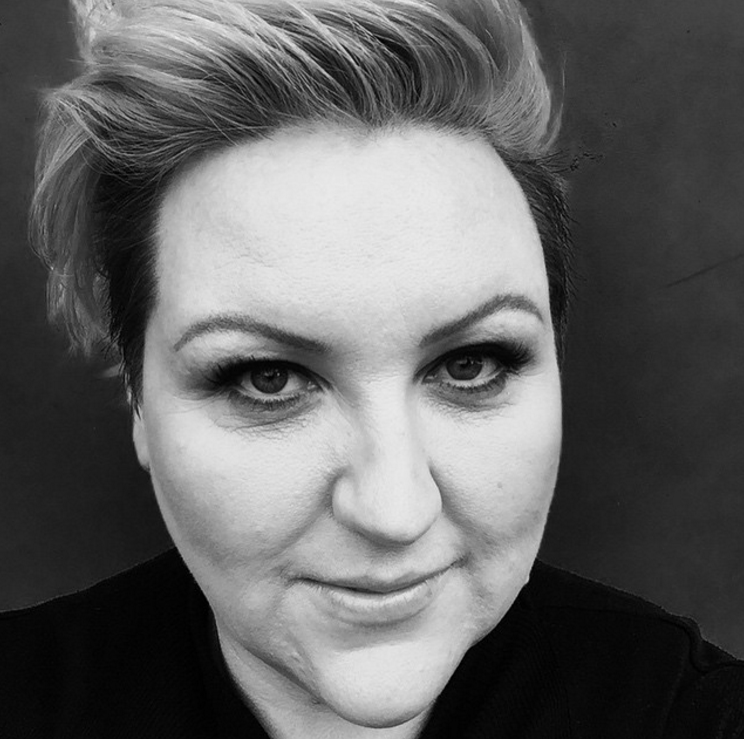 He said to me, 'mummy, you're fat'. I said, 'Yeah and that's OK. I'm really happy.' I meant it from the absolute pit of my soul. I'm such a lucky person. I've got two arms that work, two legs that work. A brain that's sharp. It is actually possible to be fat and happy, I promise you.
Twitter users have also been venting their frustrations.



BuzzFeed has reached out to Michelle Bridges' representation for comment.