Miley Cyrus Proves She's More True Blue Than You By Getting A Vegemite Tattoo
Nice ink, mate.
It looks like Miley Cyrus is one of the very few Americans who really loves Vegemite, because she now has a tub of the stuff TATTOOED ON HER ARM.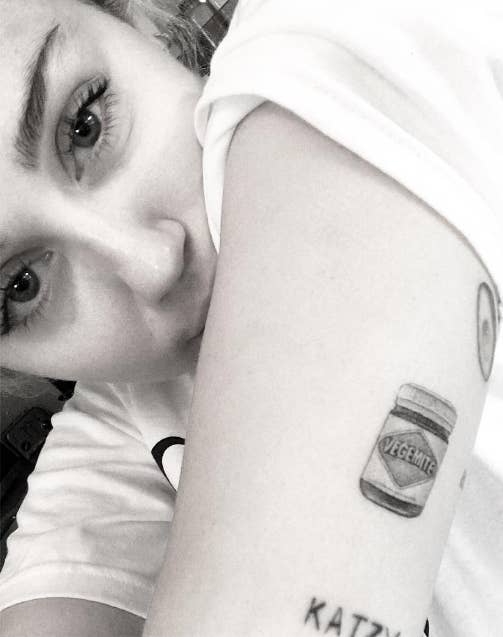 Is this a not-so-subtle Liam Hemsworth tattoo???
As an Aussie, Liam is obviously a fan of Vegemite. He even showed Kelly Ripa how to eat the stuff during Live With Kelly last month.
And while the pair still haven't confirmed they're dating again, we can connect the ~very obvious~ dots.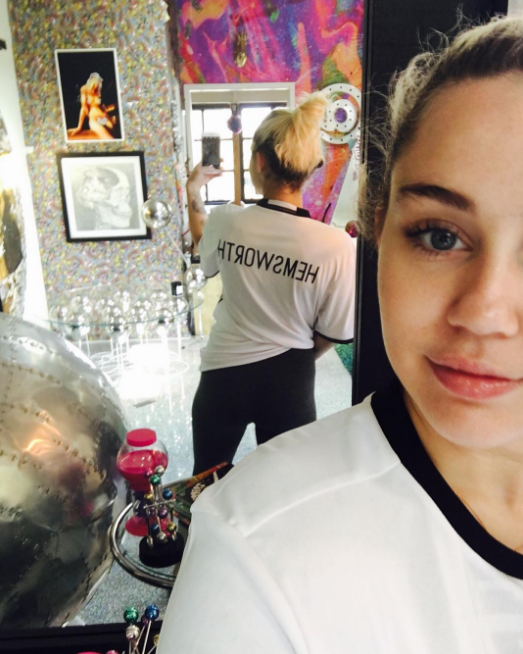 This isn't the first time Miley's gotten a Hemsworth-related tattoo. Earlier this year she got matching ink with Chris Hemsworth's wife, Elsa Pataky.