Literally Just 19 Funny Tweets About The "American Horror Story" Premiere
"American Horror Story: Poor Decisions."
by
,
This post contains spoilers for the Season 6 premiere of American Horror Story.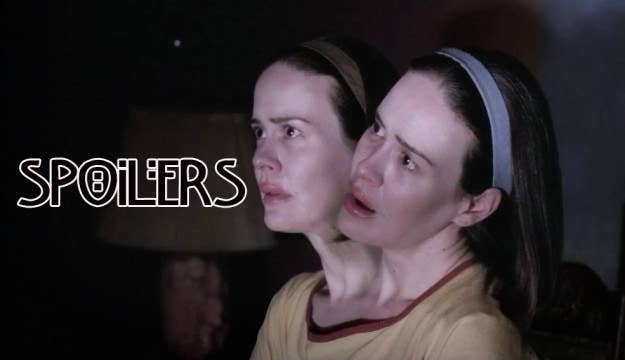 1.
The latest season of American Horror Story FINALLY premiered and it was a wild ride that left most people feeling pretty confused.
2.
Seriously, it was really fucking confusing.
3.
Even throughout the show, the theme wasn't 100% clear.
4.
Is it American Horror Story: My Roanoke Nightmare or is that only a small part of it?
5.
Not to mention the whole fictional documentary thing was...different.
6.
And if it really is inspired by true events, then...NOPE.
7.
At least the cast is great so far.
8.
But why didn't we see Evan Peters?
9.
And where was the creepy-ass theme song we all love?
10.
Seriously, where was the SONG?
11.
And what's with the rednecks??
12.
WHY WOULD YOU BUY AN ABANDONED MANSION THAT SAID REDNECKS SPAT ON???
13.
Maybe our expectations were too high.
14.
But damn, those characters make some stupid fucking choices.
15.
Why don't these people think things through first???
16.
Look, the whole experience was one big roller coaster.
17.
And we're all still recovering from it.
18.
But at least we've all learnt something.
19.
Honestly, lord help your Twitter feed today.