Friendly Reminder That Bindi Irwin Is Killing It On "Dancing With The Stars"
YAAASS GIRL.
In case you didn't know, this is 17-year-old actress, presenter, and Wildlife Warrior Bindi Irwin.
She spends most of her time at Australia Zoo, following in the footsteps of her late father and iconic "Crocodile Hunter", Steve Irwin.
But lately she's been in America, absolutely killing it on Dancing With the Stars.
She slayed in week one after ripping off her khaki dress like a damn MAGICIAN.
Her song of choice was "Crocodile Rock", saying: "My dad liked that song, my mum likes that song. We are taking it on and bringing the fight".
She also had one of the highest scores because she's BINDI IRWIN, DUH.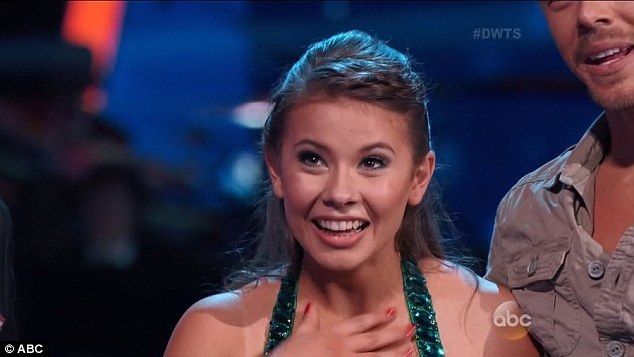 Then on week two she casually killed it AGAIN.
For her second run, Bindi danced to "You Shook Me All Night Long", which she used to dance to with her dad.
And if all that wasn't enough, she was also graceful AF during a waltz.
TL;DR Bindi is absolutely killing it and we hope she wins. 💃💃💃
Like BuzzFeed Australia on Facebook