After the deaths of her grandmother Debbie Reynolds and mother Carrie Fisher last week, actress Billie Lourd has taken to Instagram to share a childhood photo.
Billie used her caption to thank everyone for their support during this difficult time:
"Receiving all of your prayers and kind words over the past week has given me strength during a time I thought strength could not exist. There are no words to express how much I will miss my Abadaba and my one and only Momby. Your love and support means the world to me."
Billie's mother Carrie died on Dec. 27. A day later, her grandmother Debbie also died.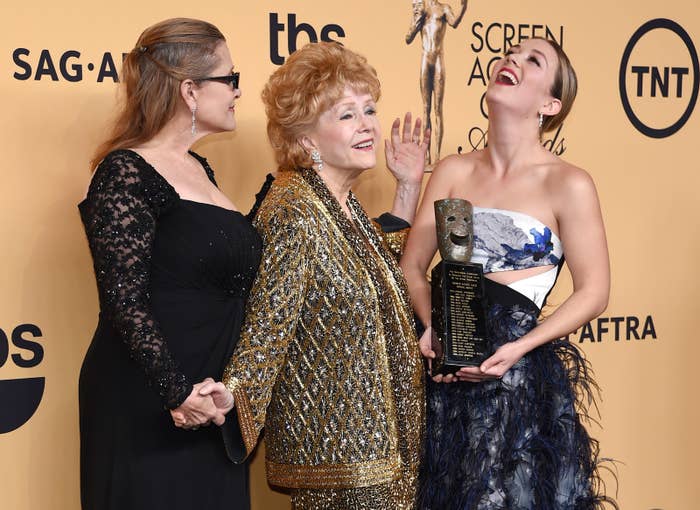 Ever since the deaths were announced, Billie's Instagram has been flooded with messages of support.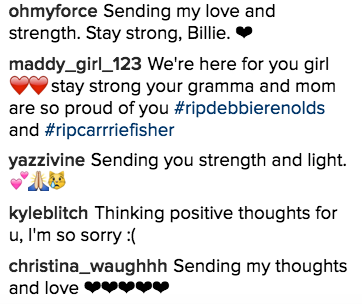 Billie often shares photos of her mother on social media, including this one for her 60th birthday back in October.