I try my best to make as many people as possible happy

I don't really care/pay attention

I don't deserve happiness

How do you feel about helping others?

image/jpeg;base64,/9j/4AAQSkZJRgABAQAAAQABAAD/2wCEAAkGBw0NDQ0NDQ0NDQ0NDQ0NDQ0NDQ8NDQ0NFREWFhURGBYYHTQgGBolGxUVITEiJiktLi8uFx84ODUtNyguLisBCgoKDg0OFQ8PFSsdFR0tKy0tLS0tLS0tKy0tLSstKysrKysrLSsrLS0tLSs3Ky0rLS0tLS0rNy0rLSsrLTctLf/AABEIALcBEwMBIgACEQEDEQH/xAAcA

I only do it to spare me the guilt

I feel like I've become worse over time

I know for a fact I've grown into a better person

Do you often hold yourself responsible for your your choices/actions?

image/jpeg;base64,/9j/4AAQSkZJRgABAQAAAQABAAD/2wCEAAkGBxMSEhUREhMWEhUWGBUVGBUXFxcYGBgYGBUYGBcWFRYYHSggGRolGxgWITEhJSkrLi4uFx8zODMsNygtLisBCgoKDg0OGxAQGzUlICYwKzItLy4wLS0tLS8uLS4tLi4vNS0tLS0tLy0tLS0tLS0tLS0tLS0tLS0tLS0tLS0tLf/AABEIAOEA4QMBEQACEQEDEQH/xAAcA

My sister's the one who told me to take this quiz

I sincerely try to avoid it

I HATE it when someone tells me what to do

I'll listen, but don't usually apply it

I don't receive criticism

It's whatever you believe a good person is

Do you value knowledge/wisdom?

image/jpeg;base64,/9j/4AAQSkZJRgABAQAAAQABAAD/2wCEAAkGBxMQEhUSEBAVFRUSDw8PFRAQEA8QFQ8QFREWFhcVFRUYHSggGBolGxUVITEhJSkrLi4uFx8zODMtNygtLisBCgoKDg0OFxAQGysfHR0tLS0tLSsuKystLS0tNy0tLS0rLSstLisrLS0tLS0tLS0tLy0tLS0tKy0tLS0tLSstLf/AABEIAJoBRwMBIgACEQEDEQH/xAAbA

If you mean school, then no

It's what developed me as a person, so yes

How much is the happiness of others is concerning to you?

image/jpeg;base64,/9j/4AAQSkZJRgABAQAAAQABAAD/2wCEAAkGBxAQDxUQDxAVFRUVFRYVFRYVFRUVFRUVFRUWFxUVFRUYHSggGBolHRUVITEhJSkrLi4uFx8zODMtNygtLisBCgoKDg0OGhAQFy0lHSUtLS0tLS0tLS0tLS0tLS0tLS0tLS0tLS0tLS0tLS0tLS0tLS0tLS0tLS0tLS0tLS0tLf/AABEIAOAA4QMBEQACEQEDEQH/xAAcA

Others' happiness effects my happiness

LOL as long as I'm happy it's all good

And finally, are you familiar with Aristotle's ethical theory?

image/jpeg;base64,/9j/4AAQSkZJRgABAQAAAQABAAD/2wCEAAkGBxISEhUSEhIVFRUVFxUYFRUVFxUXFRgYGBUWFhgYFhYYHSggGBolHRgVITEiJSkrLy4uFx8zODMtNygtLisBCgoKDg0OGhAQGi8lHyUtLS8tLS0tLS0tLS0tLS0tLS0tLS0tLS0tLS0tLS0tLS0tLS0tLS0tLS0tLS0tLS0tLf/AABEIAKgBLAMBIgACEQEDEQH/xAAcA
Would Aristotle Consider YOU An Ethically Sound Person?
You got:

You ARE ethically sound!!! (According to Aristotle)
Wow, you are truly a kind, caring, and wise person. The true embodiment of Aristotle's ethical teachings. You certainly try your best to bring yourself happiness in this only life you have as well as others! You are willing to admit your mistakes and are still growing as a person for the most part. Remember, Aristotle's ethical theories are very abstract, there is no such thing as a perfect moral being, and you understand this. Keep it up, you!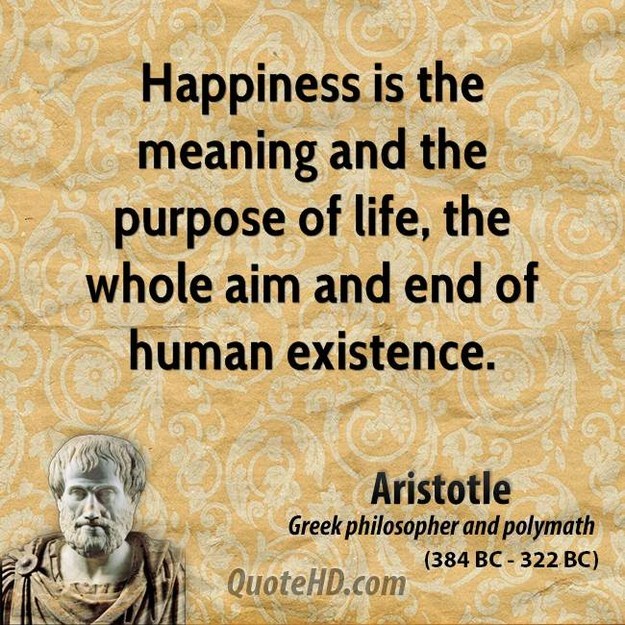 You got:

You're getting there...
For the most part you're just strolling through life without a care, and that's OK! You do you. Since Aristotle's ethical theories are extremely abstract, perhaps your way of exemplifying your morals is correct? Everyone's always still growing and learning after all! Keep it up, and try to care a little more :-) You'll find what ethical practice is best for you eventually.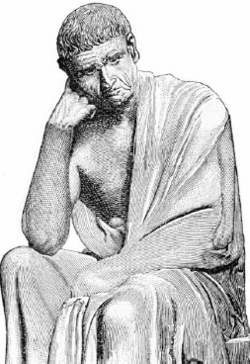 You got:

Perhaps you practice a different set of moral practices
You do not fall under Aristotle's ethical theories, but this isn't a bad thing! As long as you're content with your choices and life, you're pretty close to fulfilling his teachings alone. Whether you're a hedonist, hellenist, deontologist, etc. you've found what reflects your moral choices the best and that's all that matters. Keep doing you!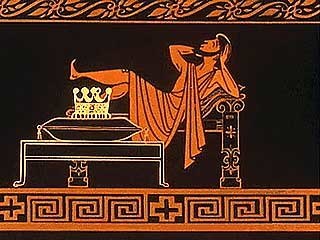 This post was created by a member of BuzzFeed Community, where anyone can post awesome lists and creations.
Learn more
or
post your buzz!