1.
Justin and Britney shared a kiss listening to Janet
The poster of Janet on Justin's wall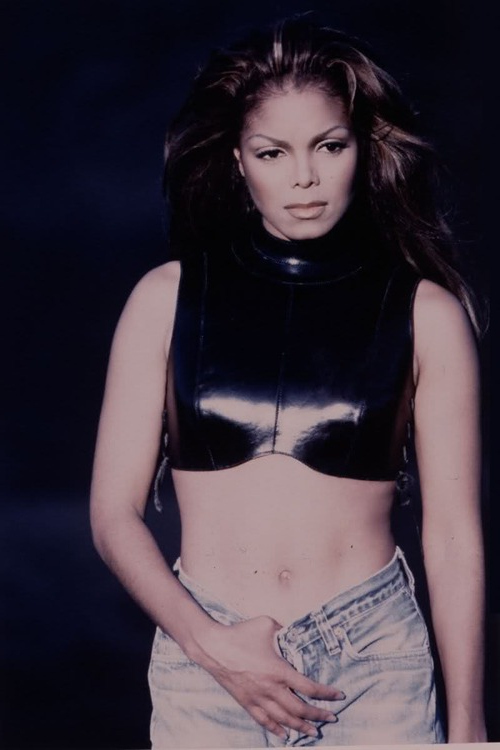 3.
'N Sync Describes Hooking Up With Janet Jackson
NSYNC and Janet Duet at The Velvet Rope tour
4.
Teen Beat - "Justin's Famous Firsts" (1998)
popple_81 asks: What group would you like to go on tour with?Yahoo_NSYNC: Mmmm.. we went on tour with Janet Jackson. That was fulfilling for me. MG15F asks: If you were stuck on a deserted island, what three things would you take with you? MSBYahoo_NSYNC: Music. Music. and Janet Jackson. That's optional.. it can change to Halle Berry and others..Autumn_724 asks: Of all the celebrities you've ever met, who has been your favorite?Yahoo_NSYNC: I enjoyed meeting Janet Jackson and meeting Will Smith. They're very down to earth
Q: Who's the sexiest woman on the planet?:Justin: The sexiest woman...that's a good one. Everybody's so different, it would be hard to pick the sexiest. As far as movies go, I'm totally in love with Halle Berry. I think she's, like, incredibly perfect. But I've always thought Janet Jackson has nothing but sex appeal, so I'd probably say her.Q: Have you ever had a dream about someone famous?:Justin: Sure. Janet Jackson. But I can't tell you what happened in it!
7.
NSYNC on the Howie Mandel show
8.
Memphis's Timberlake In Sync with new 'crazy status'
9.
11.
MTV Top 40 Video Countdown
12.
No Strings Attached - Thank You liner notes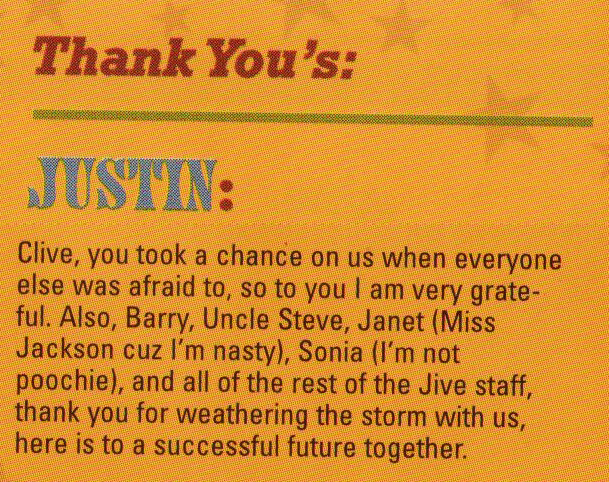 13.
'N Sync backstage at the No Strings Attached tour (2000)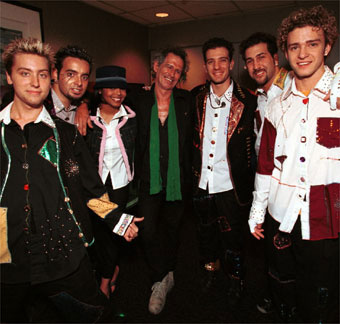 AOL Host: A new question: Hey, guys, I'm so anxious to get your new CD. My question, I know you've done duets in your career, but who do you really want to work with? Thanks. Much love to Justin.Justin: Janet Jackson.
With this much influence on the worldwide popular culture, Justin's got a rare and totally intriguing perspective on the players and trends making up our lifestyle today. Tiger Beat gave him two choices in a bunch of categories and asked him for his very personal preferences. Here are Justin's picks. Q: Janet Jackson or Michael Jackson?: Janet.
16.
Unknown German magazine

17.
NSYNC's mtvICON Janet Jackson tribute
18.
Justified - Thank You liner notes
19.
'And She Said (Take Me Now)' off Justified
20.
Making of "And She Said Take Me Now"
21.
FHM UK (December 2002)
A single Justin addresses rumors that he was dating Jackson. Not only does he coyly refuses to answer, but we see a little ironic foreshadowing in the last question.
Q: So you didn't suck face with Janet Jackson in a LA nightclub for two hours?
JUSTIN: I didn't say that. I didn't say that I didn't. I didn't say that I did. She's a beautiful lady. She's the sexiest female I think I've ever seen.
Q: You haven't seen any of her piercings, then?
JUSTIN: [sits politely in silence, smiling.]
(For the record, neither Timberlake or Jackson, who was dating Jermaine Dupri, actually attended the Missy Elliott party they were rumored to be kissing at).
Entertainment Weekly (September 2002)
Recent reports have linked the ex-Mouseketeer with Janet Jackson, 36, with whom he recorded a song "Take Me Now," for Justified. Aside from adding an interesting dimension to his apparent Jackson family obsession, the Janet/Justin rumors are particularly tabloid-friendly given the age difference between them.
But if Timberlake has converted to the older-women-make-better-lovers school of thinking, he won't cop to it. "I love Janet to death," he says. "I know her very well. She's a sweetheart. 'N Sync opened for her when she did the Velvet Rope Tour. I've been linked [romantically] to so many different people, and it's retarded. I know Janet, she knows me. We're friends, and there's nothing in the world that would change our friendship."