Start Fun Conversations And/Or Fistfights Using This List Of NBA Questions
Basketball's back. The season kicks off tonight with Boston and Miami, Los Angeles and Dallas, and Washington and Cleveland. Now let's argue about it.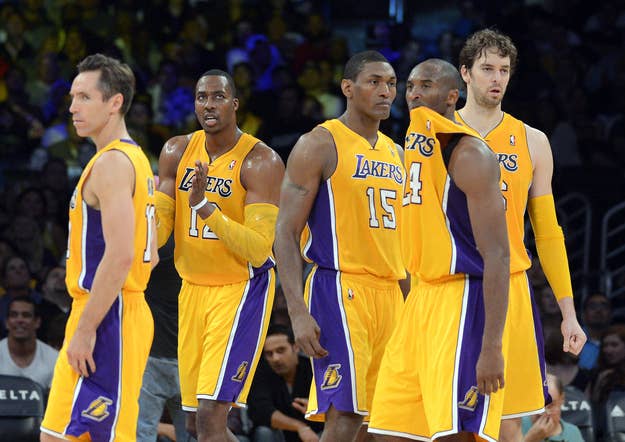 You may have forgotten about it amidst the news event dominating the nation's airwaves — we're referring to the Cleveland Browns' 7-6 Sunday victory over the San Diego Chargers — but the NBA starts tonight! Here's one way to prime your brain for the season — a discussion-starter survey to fill out and send to your friends, so that you may all be informed and entertained and appalled by the hidden racial biases revealed by each other's answers. Why do you hang out with those guys, anyway? Just because Brian lived with them in college? You need to get out and meet some new people.
Here are the questions, with BuzzFeed Sports' answers filled in.
Eastern Conference Finals matchup: Heat-Celtics
Western Conference Finals matchup: Lakers-Thunder
NBA Finals matchup: Lakers-Heat (we were close to picking the Celtics because the Heat could get real gimpy real quick with Dwayne Wade and Ray Allen playing key roles. But then we thought about a clear-headed LeBron, freed of playoff-choking anxiety, dunking on humanity for the rest of time)
NBA Champs: Lakers (the only person who can combat LeBron James' infinite dunkage is Dwight Howard)
Rank Philadelphia, Brooklyn, and New York in order of how they'll finish in the Eastern Conference:
Brooklyn (their win total will be inflated above their true talent level by home-crowd energy)
New York (their win total will be deflated beneath their true talent level by home-crowd mutiny and murderousness)
Philadelphia (but only because we don't think Andrew Bynum will play that much)
Rank the top 5 players at the NBA's most talented position, point guard (assuming Derrick Rose recovers fully from his knee injury):
1. Derrick Rose
2. Deron Williams (a big, Brooklyn-crowd-driven year will remind everyone how good he is)
3. CP3
4. Russell Westbrook (though wouldn't be surprised if he jumped this year to #1)
5. Rajon Rondo
Honorable mention: Tony Parker, Kyrie Irving, Steve Nash
Rank old folks Steve Nash, Ray Allen, and Jason Terry in order of
how much they'll contribute to their new teams' success:
Steve Nash
Jason Terry
Ray Allen (gimp)
Will Ray Allen average more than ten minutes a game in the Heat's first-round playoff series?
We say no.
Who is most likely to disappoint fans this season?
Michael Jordan who will find a way to trade everyone on his roster until the Bobcats are all former UNC guys.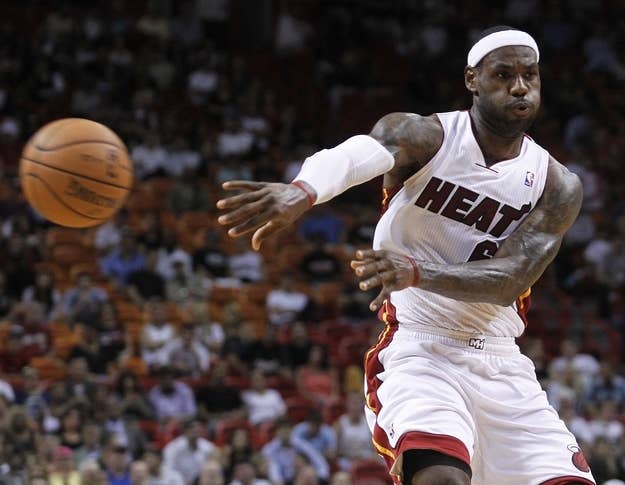 Place the LA Lakers, San Antonio Spurs, Miami Heat, Boston Celtics, Chicago Bulls, OKC Thunder, LA Clippers, Memphis Grizzlies, and Denver Nuggets in grouped tiers:
Tier 1. (clear title favorites)
LA Lakers, Miami Heat
Tier 2. (could easily win if they get a few breaks)
OKC Thunder, San Antonio Spurs, Boston Celtics
Tier 3. (could win if they get about 200 breaks)
LA Clippers, Denver Nuggets, Chicago Bulls, Memphis Grizzlies
If you were starting a team from scratch for this coming year only, who would you take first — Dwyane Wade or Kobe Bryant?
Kobe Bryant. Because Wade whines too much. Kobe's brand of reprehensibility is easier to watch on TV.
If you were starting a franchise, who would you rather have for the long term — Kevin Love or Blake Griffin?
Love is the the trendy choice here, but Griffin has the athleticism and agility to become a great 1-on-1 player and defender if he keeps hittin' the gym. We'll go with Griffin.
Which owner is most likely to cut someone over skinny jeans?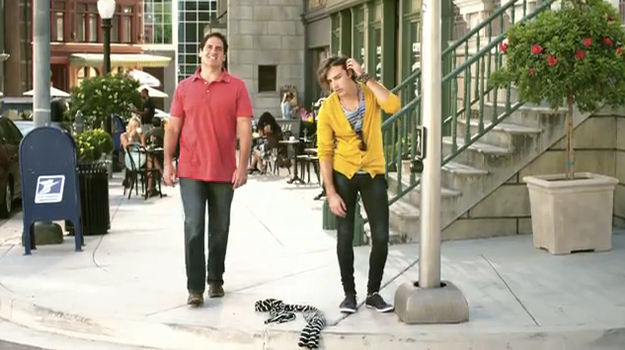 MVP: LeBron (boring but true)
Rookie of the Year: Andre Drummond (who will beat the Hornets' Anthony Davis in an echo of the year Amar'e Stoudemire came out of nowhere to win RoY over Yao Ming; the other leading candidate at this point seems to be Portland point guard Damian Lillard, who had a great summer league and a solid preseason, which totally mean something)
Most Improved Player: Derrick Favors (though it would be awesome if someone like Kyrie Irving was so good that despite being Rookie of the Year last year, he could win this too, but probably not. Other breakout candidates include Omer Asik, Greg Monroe, Avery Bradley, and Taj Gibson)
Sixth Man of the Year: Taj Gibson (other candidates here)
Defensive Player of the Year: Dwight Howard (other contenders: Tyson Chandler who won last year; Serge Ibaka is a block machine; if Andre Iguodala shores up Denver's D he could be a dark horse)
Impact Serbian Player Of The Year: Darko Milicic who will carry the Celtics on his back... When their bus breaks down. He might actually have a huge year if he frosts his tips again.
Most famous player traded: Josh Smith (other possibilities: Tyreke Evans, Al Jefferson, Carlos Boozer, J.J. Redick)
Rate each of these new acquisitions BUST or BOOM:
Andrew Bynum, 76ers — BOOM, but in a gimpy way
Dwight Howard, Lakers — BOOM
Jeremy Lin, Rockets — BOOM
Joe Johnson, Nets — BOOM
Jamal Crawford, Clippers — BUST
Raymond Felton, Knicks — BUST
Ryan Anderson, Hornets — BOOM
Lou Williams, Atlanta Hawks — BOOM
Darko Milicic, Juneau FrostDonkeys — BUST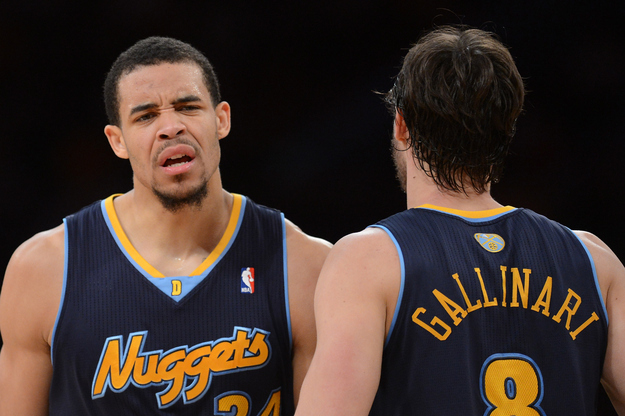 Number of ulcers JaVale McGee gives George Karl: Incalculably high.