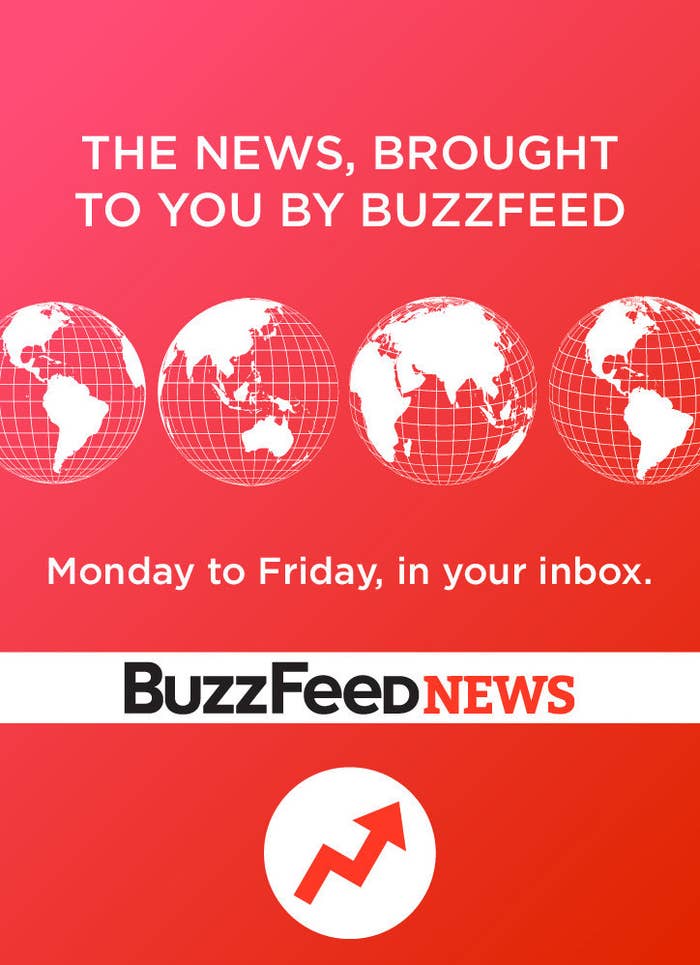 Keeping up with the news can be tough — but the BuzzFeed News newsletter will make it simple.
Every Monday through Friday, you'll get a smart and easy-to-digest roundup of the news, plus the backdrop to big and breaking stories, features and analysis from around the web, and insight from our network of reporters across the globe. We'll keep you informed in just a few minutes a day.
Here's what others are saying:
It's difficult to keep up with the news as a full time college student who also works, but thanks to your newsletter, I can finally keep up! The news you use is very diverse and I like that and it always ends in a good note which is great.
—Faviola C.J., St. Edward's University, Austin, TX

This is my first day receiving this newsletter and I'm already excited for tomorrow's. Thank you!
— Allison Blumenfeld, New York, NY
The Buzzfeed new is a great way to keep updated on the news! 😊 BuzzFeed is doing a great job! Keep up the good work👍
— Angela Jetty, Northview High School, Atlanta, Georgia
I like it more then others I have read because you give details about the story in the email. Most others I have tried give very little detail so then I have to go read the full article if I want to know more.
— Jessica Ann Goldade, United States
Normally I wouldn't email a social media outlet as big as you guys, but you because you asked, I think you're doing great! I've always tried to keep up with the news but your newsletter makes things so much easier. I love that the stories are straight to the point, simple, and short and I don't have to read through three pages of an article to figure out what in the world is going on today. Also, love that you end it with something happy every day, always needed in a world where so much news is sad and disheartening. Thank you guys, keep up the good work!
— Amanda Schulz, Notre Dame of Maryland University, Baltimore, MD
omg everyday i look forward to getting my buzzfeed news email! i love it!!!! please keep going! the gifs are so good that are added in to help! love you guys! and thanks for brightening my day!!!!!!
— Isabel Aleman, London
I will admit it, I hate keeping up with current events. I am a student and I do not spend my free time responsibly. This newsletter is a lifesaver. I love how it includes summaries as well as the article links. Win!
— Anonymous
Want a news roundup like this in your inbox every weekday? Enter your email address to sign up now!