Election 2016: Here's What's Happening After Last Night's Batshit Insane Election
Updates continue as Australia awaits the election result. And waits. And...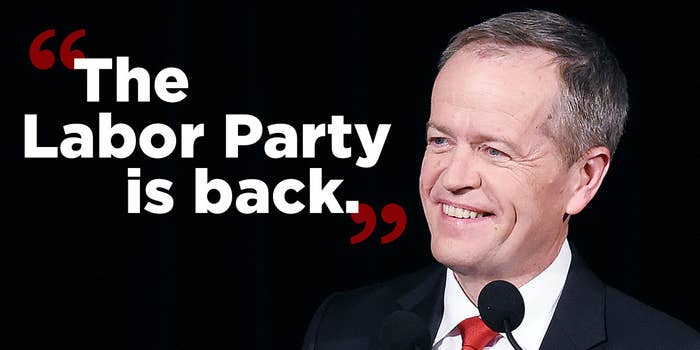 What We Know So Far
Malcolm Turnbull has predicted the Coalition will form majority government, but final results won't be known for days. A hung parliament seems the more likely outcome.
The latest numbers according to the ABC: Coalition 65, Labor 67, Greens 1, Others 4, with 13 seats in doubt. 76 seats are needed to win a majority.
It's difficult to see tonight as anything other than a total disaster for Malcolm Turnbull.
A jubilant Bill Shorten has boldly declared "the Labor party is back" after just three years in opposition.
A senior Coalition source has told BuzzFeed News that if the Coalition retains power, it will be by a "bee's dick" margin
We may not know the final result for some time, with results pointing to a hung parliament or an extremely narrow Coalition victory.
It will be extremely difficult for either party to form a workable majority, which means we may even need to have another election.
The mood is jubilant at Labor HQ.
Labor's Linda Burney will be the first Indigenous woman elected to the House of Representatives after taking out the NSW seat of Barton.
Sophie Mirabella appears to have failed in her bid to re-take the Victorian seat of Indi.
Disgraced former Liberal minister Jamie Briggs has lost his South Australian seat of Mayo.
Pauline Hanson will win a senate seat in Queensland.
Fiona Scott appears to have lost the crucial western Sydney seat of Lindsay.
Seats still in play include Batman, Capricornia, Chisolm, Cowan, Dixon, Dunkley, Forde, Gilmore, Grey, Herbert, Hindmarch, La Trobe and Petrie.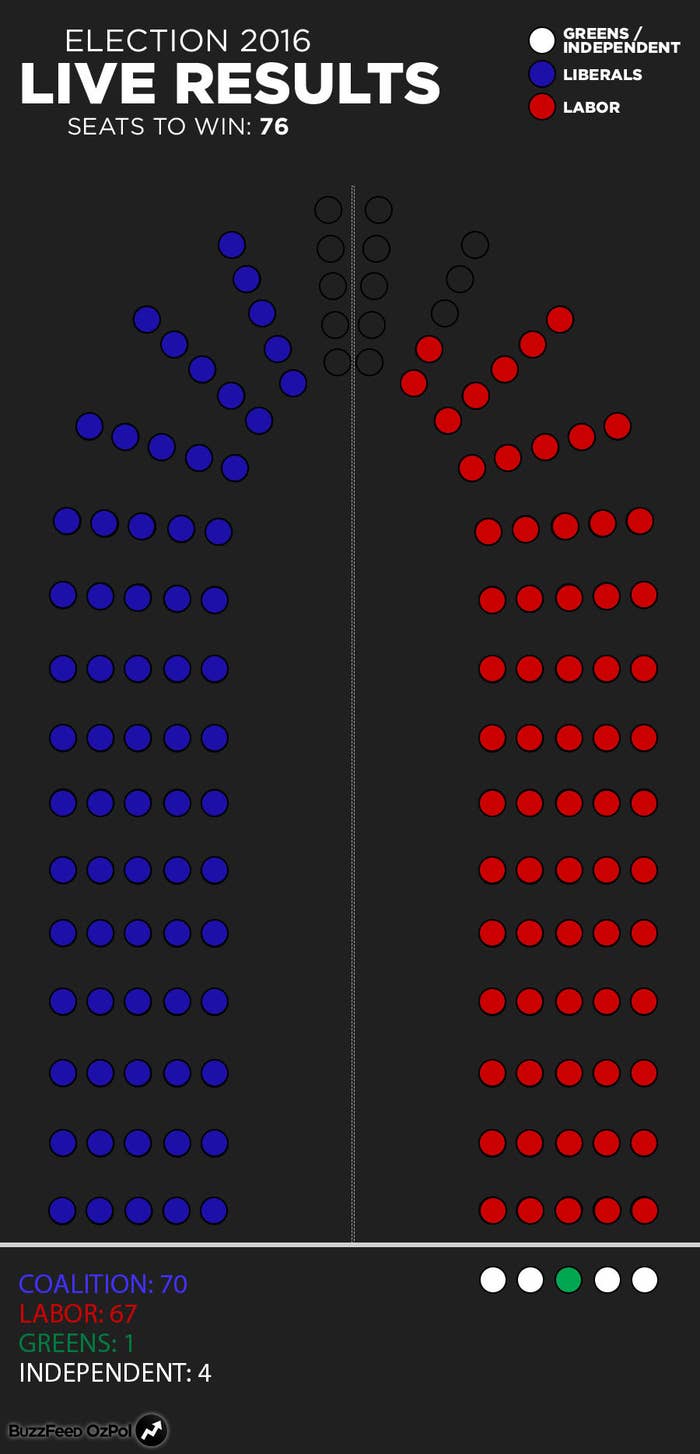 Bill Shorten maintains he has the full support of his colleagues and will stay on as Labor leader despite rumours circling that Anthony Albanese will mount a leadership challenge.
"I've never been more certain of my leadership position than I am this morning," the opposition leader told media on Sunday afternoon in his Melbourne electorate of Maribyrnong.
Despite the AEC indicating we won't know the result until the end of next week, Shorten said there was one clear loser last night: Malcolm Turnbull.
He said the prime minister was "hostage to the right wing of his party" and no longer had a mandate.
Shorten said he would keep his word in the event of a hung parliament and not make any deals with the Greens, but said he had spent the morning on the phone to the crossbench.
Labor insiders say the party would be foolish to change leader now. There's a movement behind the scenes to keep Bill Shorten as leader for six to nine months and let the Liberals self-destruct.
Malcolm Turnbull has told a press pack in Sydney he is still "quietly confident" he will be able to form a majority government after last night's cliff-hanger election - but that we likely won't know the result for another week.
"I suspect that we will see seats moving from one side of the ledger to the other until the count is completed at the end of the week," the PM said.
As the count stands today, it's actually looking more likely that we'll end up with a hung parliament.
Labor powerbrokers are coming out to back Bill Shorten to remain as Labor leader. The head of NSW Labor Kaila Murnain, who after Labor's sweep of Western Sydney is now one of the most powerful people in the party, has moved to quash any challenge and say Shorten will stay on as leader."I unequivocally support the amazing work that Bill Shorten did during this campaign," she said. "He will continue to lead Labor and we are all extremely proud to be a part of his team."Behind the scenes as Labor supporters partied like they'd won government into the early hours of Sunday morning, there were murmurings of possible high court challenges being mounted to contest the close results. Reports of polling booths opening late, closing early and refusing to start counting ballots at 6pm have been documented by Labor scrutineers desperate for any technicality that could help them secure seats.
Bill Shorten is pretty pleased with himself, but there are already rumblings about his leadership. BuzzFeed News political reporter Alice Workman is in Melbourne.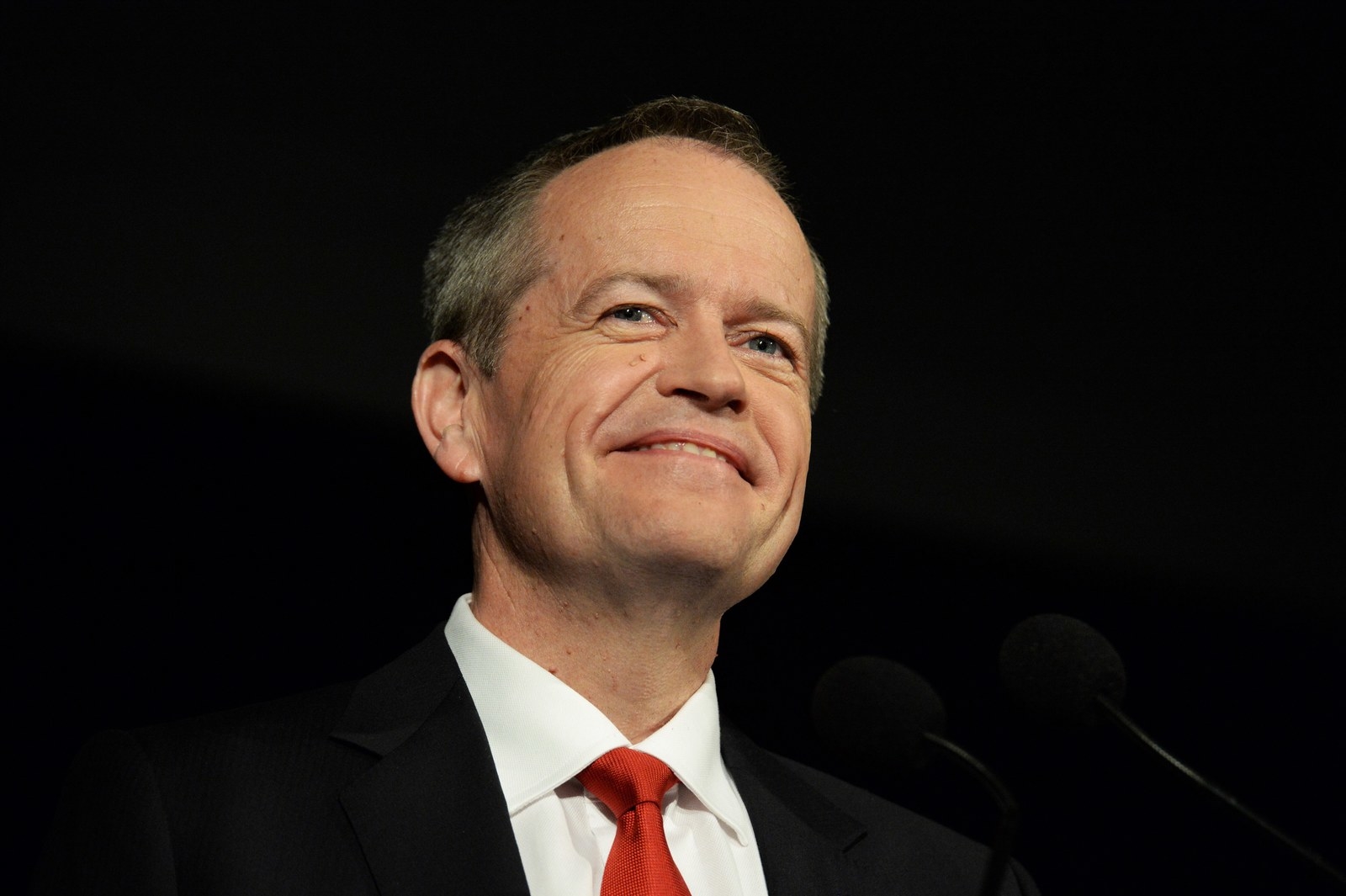 Behind the scenes on Saturday night, Bill Shorten was ecstatic, celebrating with his family, confidants and staff. He's the happiest man who didn't win an election that Australian politics has ever seen. Despite his confidence, Labor is expected to fall short of forming a majority, meaning there will be some rumblings about his leadership.Labor powerbrokers are doing the numbers behind the scenes to see if senior Labor MP Anthony Albanese (from the left) has the numbers to mount a challenge against Shorten (from the right). Shorten supporters are working to force Albanese to come out and either declare a spill or give his support to Shorten."Bill Shorten is a hero at the moment. We'd be stupid to change leaders", a senior labor source told BuzzFeed News.Insiders say the party would be mad to change leaders while things are looking unstable for Turnbull. Liberals in Tasmania are blaming their whitewash on last year's leadership spill, saying if Tony Abbott was PM they would have retained their seats.Senior Labor sources say Albanese was approached about running for the leadership in recent weeks but said he wouldn't think about it until after the election. Under party rules introduced by former PM Kevin Rudd in 2013, the Labor leadership is automatically spilled after an election loss. Last time Shorten and Albanese faced off for the leadership the Left faction split - with some backing Shorten over Albanese. If they do the same if there's a challenge this time around, it will work in Shorten's favour. The head of the Victorian Left, Kim Carr, publicly backed Shorten on ABC radio on Sunday morning.Labor has been out on Sunday saying the election result means the Liberals have no mandate for government and all policy will now be up for debate.
Gooooood morning! Welcome back to a blog that should have been dead, buried and cremated by now. No one knows what's going on this morning, but we'll do our best to answer your questions. Here's a photo of John Howard looking sad.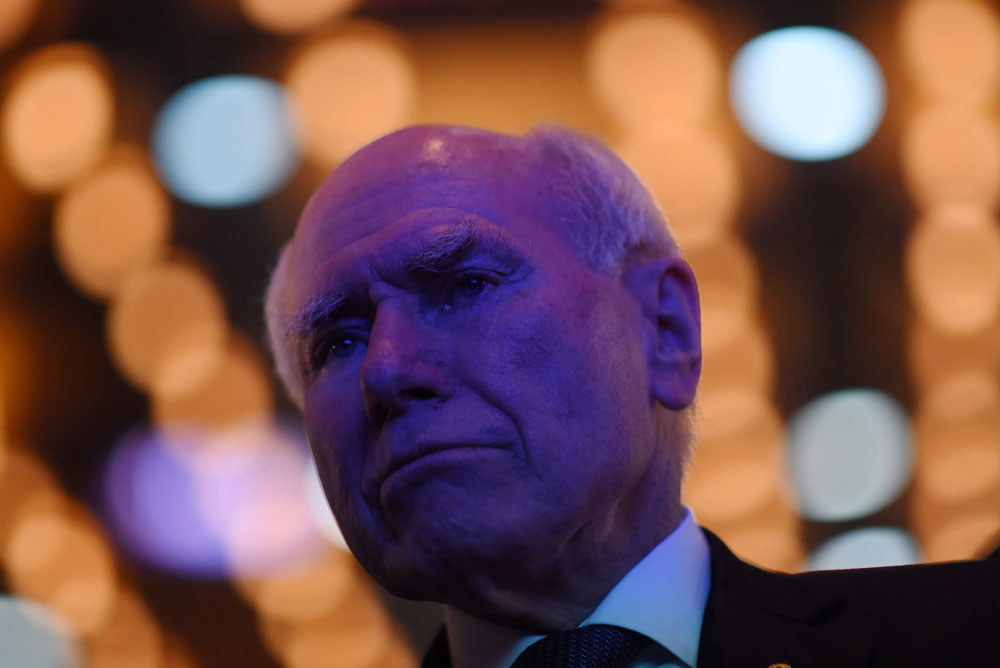 Who's winning?
The numbers have shifted a bit since last night, and now Labor is ahead in the seat count. The most likely outcome seems to be that neither major party will be able to secure a majority, meaning we may be headed for a hung parliament.
With 77% of the vote counted, Labor has 67 seats to the Coalition's 65, according to the ABC. The Greens, and NXT have one each, while independents Cathy McGowan, Andrew Wilkie and Bob Katter have retained their seats. That leaves us with 13 seats still in doubt.
76 seats seats are needed to form a majority government, and that's not looking particularly likely for either side, meaning that handful of crossbench MPs are now very powerful.
What happens now?
Well, the Australian Electoral Commission doesn't start counting again until Tuesday, which means we have days of ~speculation~ ahead. This is because last election, someone lost a whole bunch of ballot papers, and all of Western Australia had to go and vote again.
To avoid this, the AEC is making sure that all of the votes, including absent, interstate and postal ballots are in the right place before they start counting again.
What's happening in the senate?
The whole point of this double dissolution election was supposedly to clear out the "feral" senate crossbenchers who made the government's life so difficult for the last three years. And in a sense it worked. Glenn Lazarus, Bob Day, John Madigan, Ricky Muir and Dio Wang all look to have lost their seats.
But in another, more accurate way, it hasn't worked at all. The Coalition, Labor and the Greens all look to have lost seats, and in their place could be up to three Nick Xenophon team members, Pauline Hanson and a member of Fred Nile's Christian Democrats.
Hanson's One Nation may even pick up a second senate seat. While Jacqui Lambie has been returned in Tasmania.
But these results aren't final and it will be days - maybe even weeks - before we know the final make up of the senate.
How's Bill Shorten doing? Well, pretty good. But still, there are reports that he may face a challenge.
Sky News journalist David Speers tweeted this morning, suggesting that some senior Labor figures are considering challenging Bill Shorten for the leadership, which would be extraordinary given how well Labor did last night.
The Labor leadership is automatically declared vacant after an election loss, but Labor hasn't exactly lost here, so ¯_(ツ)_/¯
How's Malcolm Turnbull doing?
Well, we're not sure. It took him an awful long time to come out and speak to the Liberal party faithful last night. The result last night was devastating for the PM, and recriminations have already begun.
He should pop his head up at some point, and when he does we'll be there.
A fired up Malcolm Turnbull says the Coalition will be able to form majority government - a claim which seems hopeful at best.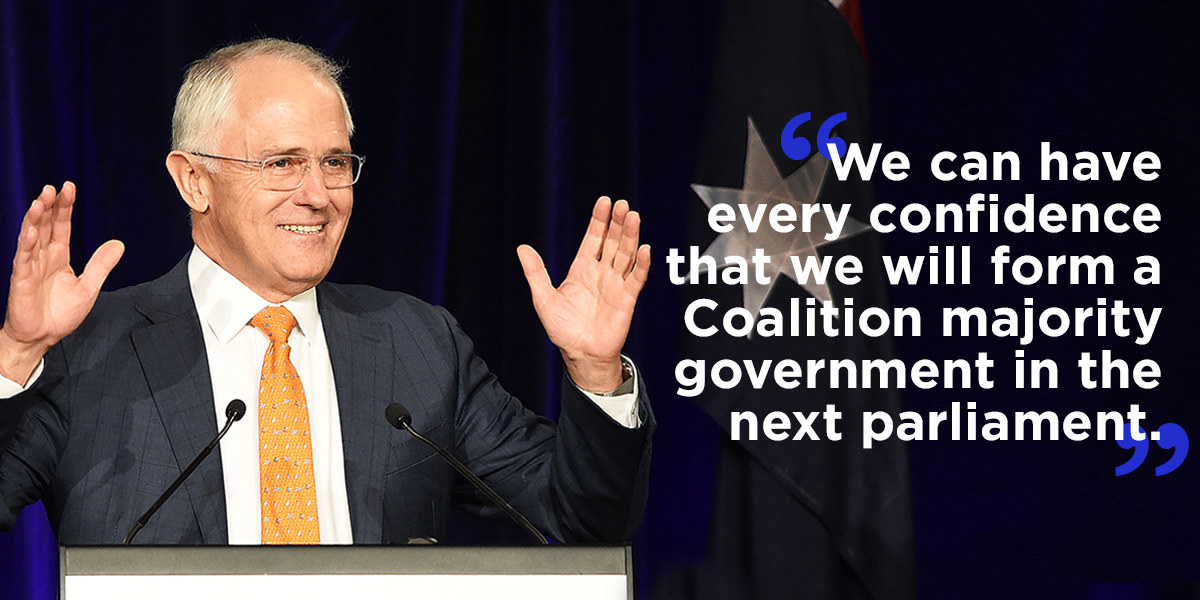 "We can have every confidence that we will form a Coalition majority government in the next parliament," he told the Liberal party faithful in Sydney.
The PM pointed to John Howard's close call at the 1998 election, saying this is not uncharted territory for the Liberal party, before turning his attention to Labor's Medicare scare campaign.
"The Labor Party ran some of the most systematic, well-funded lies ever peddled in Australia," he said. "We have never seen the mass ranks of the union movement and all of their millions of dollars, telling vulnerable Australians that Medicare was going to be privatised or sold, frightening people in their bed."
Turnbull, who was surprisingly upbeat during his speech, said the Labor party could not possibly form a majority, and claimed a mandate to govern for another term.
"I want to thank the millions of Australians who have placed their trust in us, in our party, in our policies, in our candidates. I want to thank them for believing in the policies that we brought to this election," he said.
The PM thanked his campaign team, including deputy prime minister Barnaby Joyce, along with Coalition candidates and volunteers across the country, the Liberal party leadership, his staff members, and finally his family.
Fun's over for Labor.
Bill Shorten is addressing the Labor faithful: "The Labor Party is back!"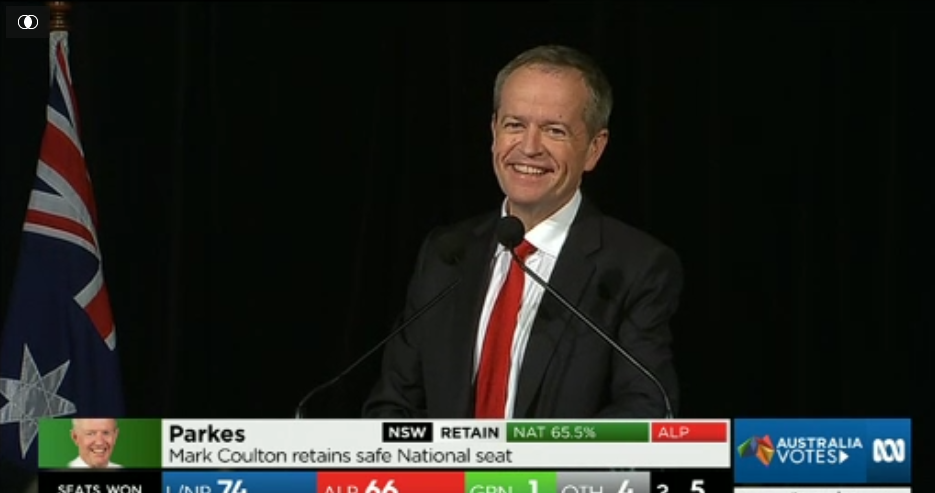 "We will not know the outcome of this election tonight," he said to a rapturous audience. "Indeed, we may not know it for some days to come. But there is one thing for sure, the Labor Party is back!"
Shorten paid tribute to the campaign's staff and volunteers, saying the party had united after the years of Rudd/Gillard turmoil.
"We have argued for our positive plans, and three years after the Liberals came to power in a landslide, they have lost their mandate," he said.
Shorten then turned his attack on the Turnbull government.
"Mr Turnbull's economic program, such as it was has been rejected by the people of Australia."
"Mr Turnbull will never be able to claim that the people of Australia have adopted his ideological agenda. He will never again be able to promise the stability which he has completely failed to deliver tonight."
Shorten also thanked his deputy Tanya Plibersek, the Labor leadership team, the trade union movement, and finally his wife Chloe, and three children.
Shorten finished the speech with a message for the voters.
"I say to all those Australians who feel marginalised and forgotten, alienated and excluded, and to all those Australians who feel that politics as usual simply doesn't work for them. Labor will not leave you behind. We will not let you down," he said.
Happy times at Labor HQ.
Inside the saddest room in Australia. (Hint: It's the Liberals' party)
We're expecting to hear from opposition leader Bill Shorten soon.
Unlike at the Coalition function, the atmosphere is jubilant at Labor HQ. Here's the story.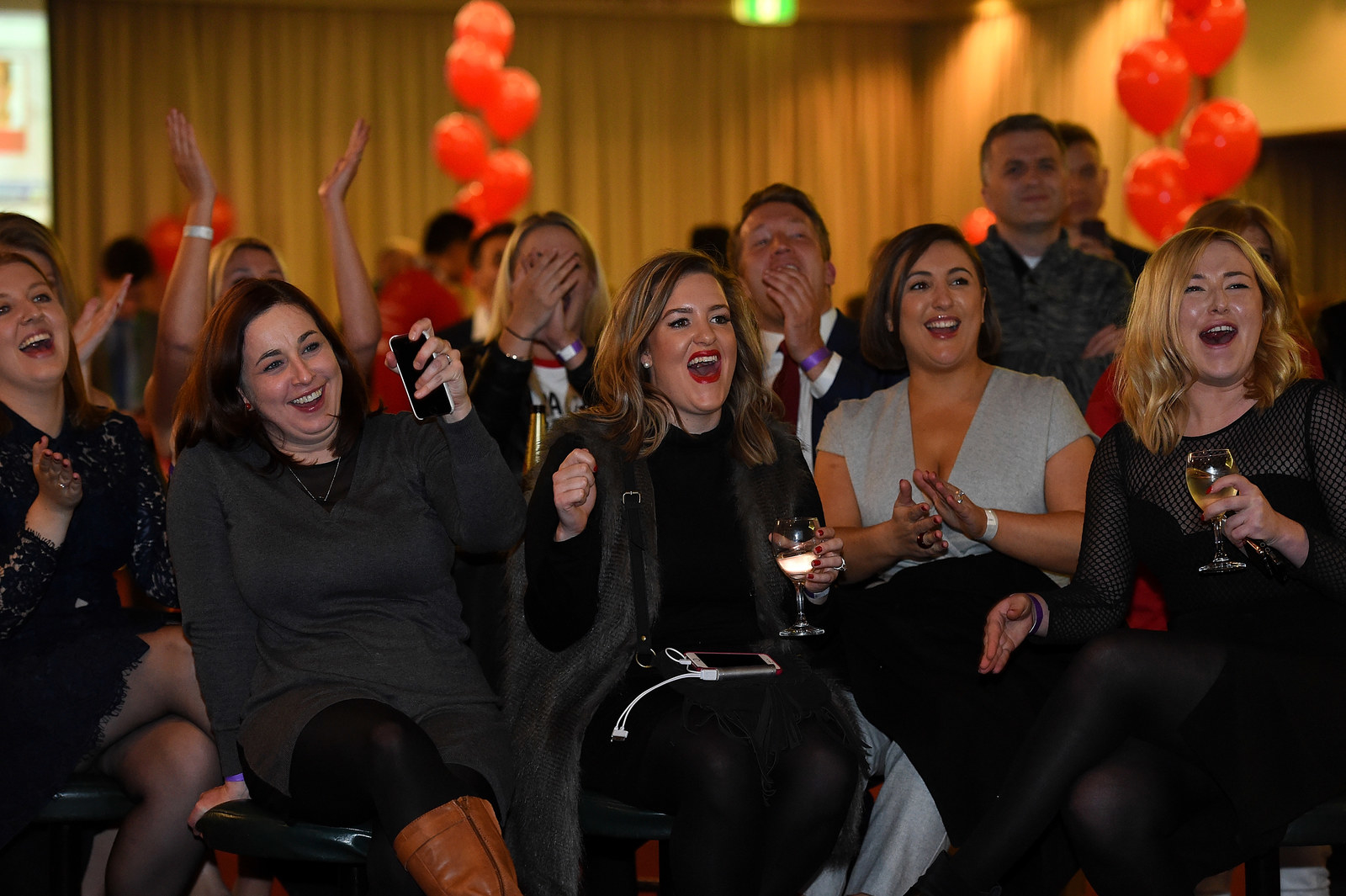 Some of Malcolm Turnbull's closest lieutenants in the September coup have been booted out (or are at least looking very shaky).
Repeat after us: Senator Derryn Hinch. Senator Derryn Hinch. Senator Derryn Hinch...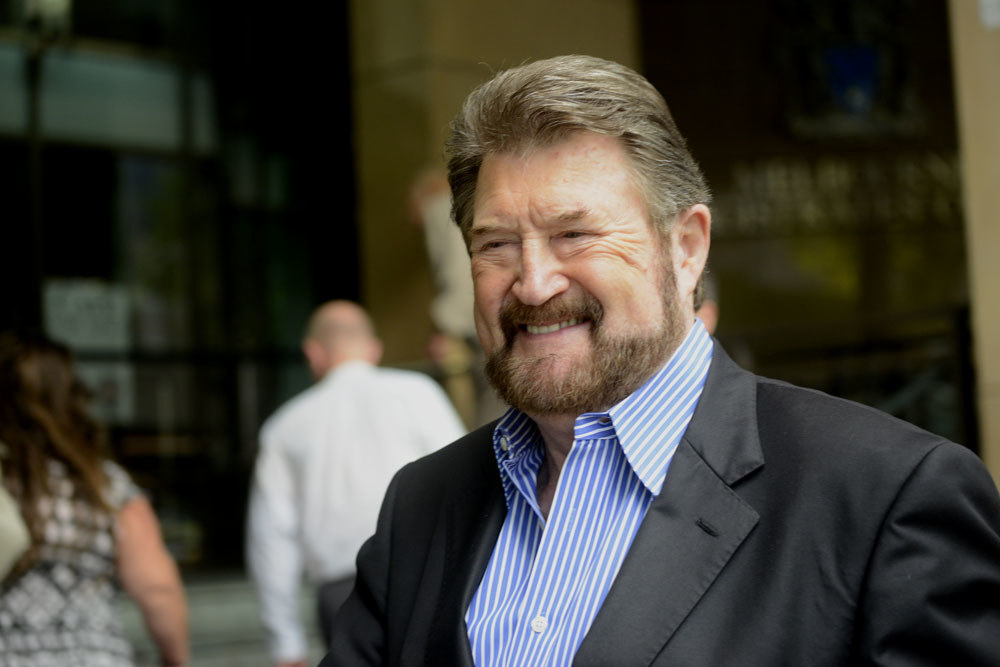 Influential conservative columnist Andrew Bolt has called on Malcolm Turnbull to resign, calling him a "disgrace" who assassinated Tony Abbott.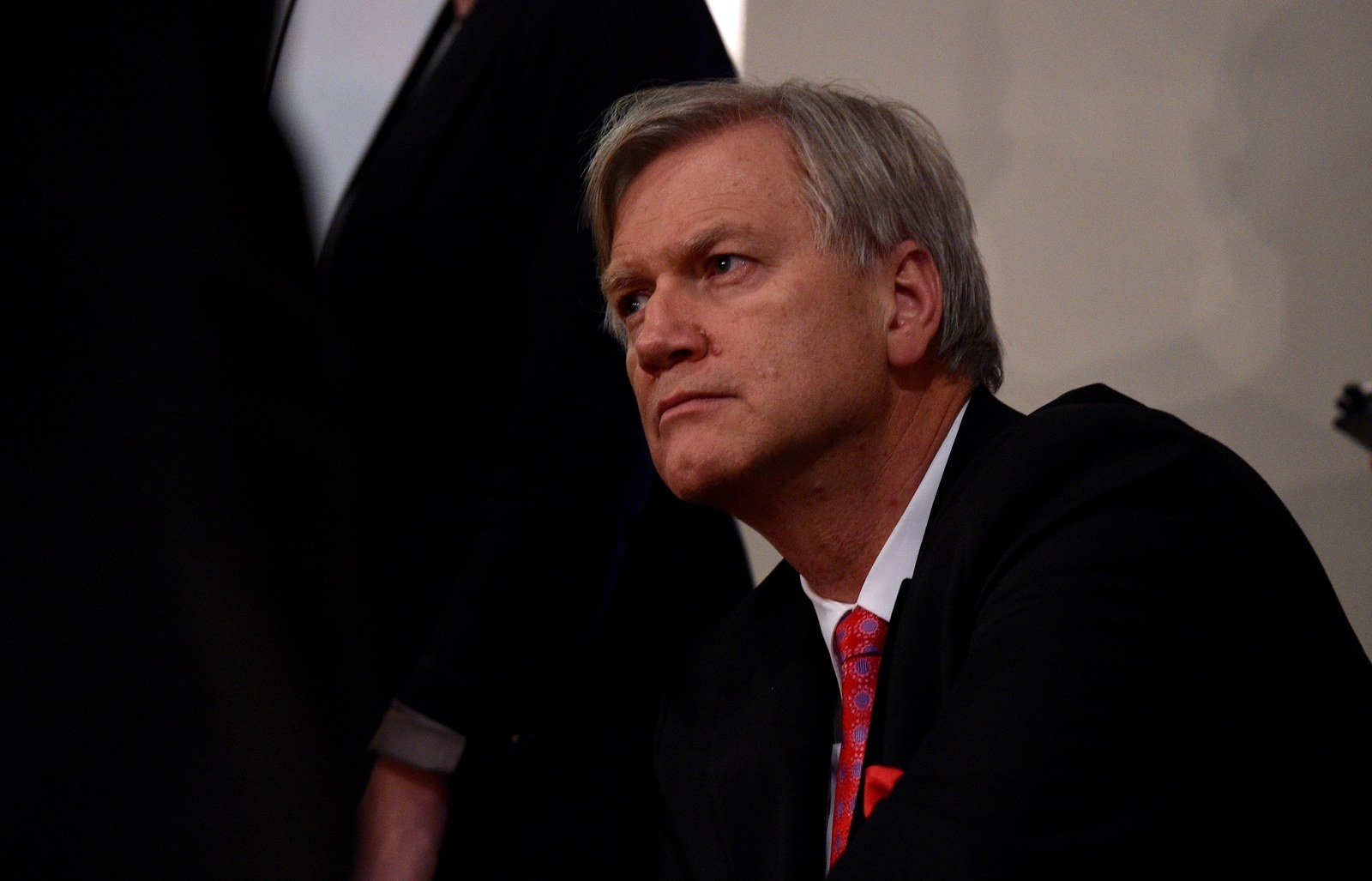 "You have been a disaster. You betrayed Tony Abbott and then led the party to humiliation, stripped of both values and honour," he wrote.
"Resign."
Ouch.
Senior Liberal minister Kelly O'Dwyer has seen off a spirited campaign from the Greens to retain the Victorian seat of Higgins.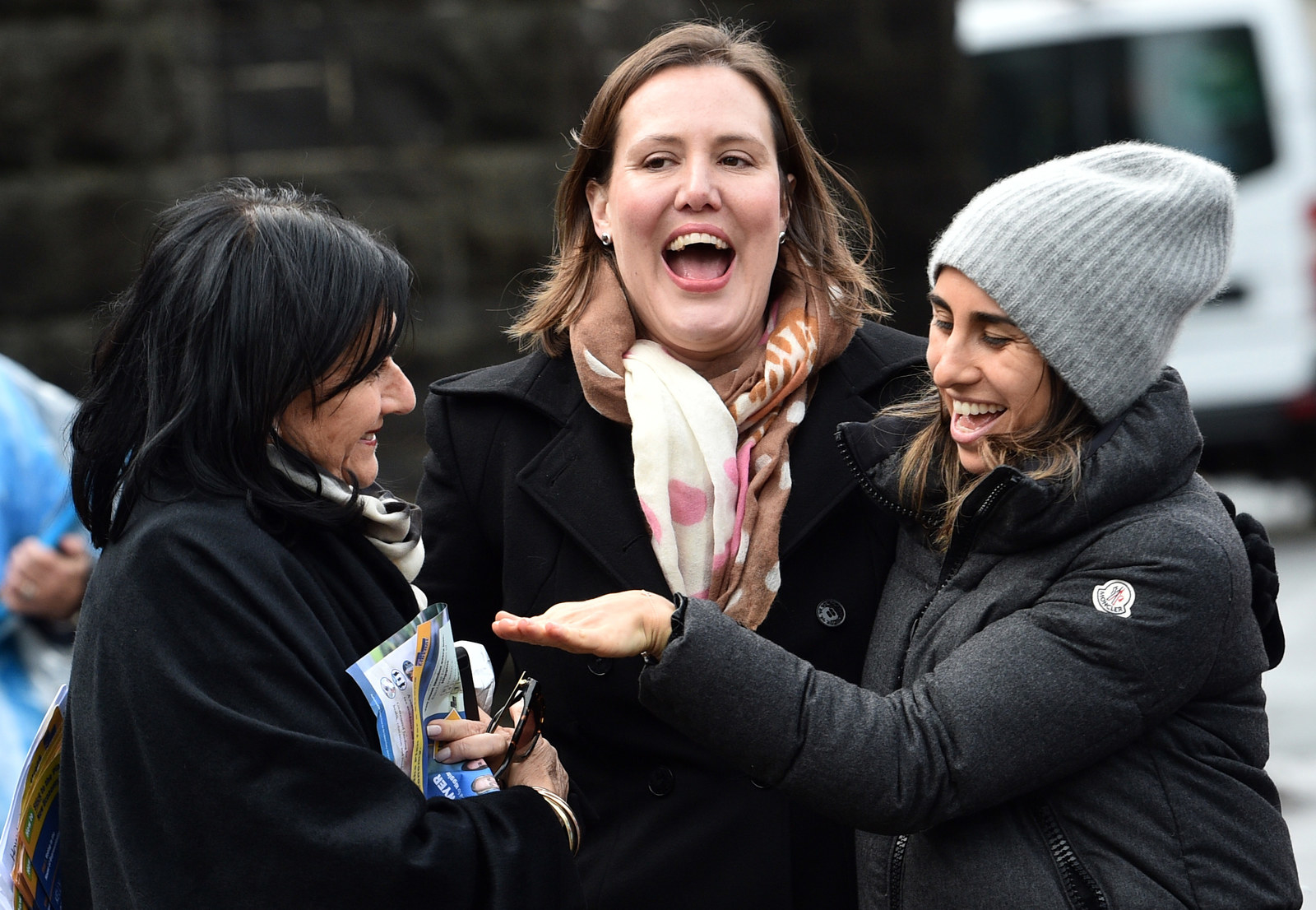 Pauline Hanson is going to be a senator, just don't ask her to enjoy a halal snack pack.
Labor senator Sam Dastyari congratulated Pauline Hanson on her likely senate seat by asking her to grab a halal snack pack with him when she's next in Sydney.
"I'm not interested in halal thank you," she said. "I've made my point very clear there."
Hanson went on to tell Dastyari that 98% of Australian don't want halal certification. He quickly wrapped up the awkward encounter.
"On a serious note, congratulations."
"Thank you," said Hanson.
Good times.
A NSW Liberal executive member told BuzzFeed News if the Coalition wins tonight it'll "be a bee's dick margin".
He said the Coalition suffered from the "Medicare scare campaign" which he blamed from big name moderates in the party losing marginal seats.
"Look we can still win but it'll be a bees dick margin," he said. "It's all about WA now"
Recriminations have begun in the conservative wing of the Coalition. Here's right-wing senator Cory Bernardi, tweeting at Coalition strategist and pollster, Mark Textor.

At Malcolm Turnbull's "celebration" a few hundred people are very nervously drinking French champagne and eating roast beef. The party at the Sofitel is incredibly nervy and jumpy, with the crowd of a few hundred party faithful huddled around plasma TVs watching the results come in.NSW liberal powerbroker Michael Photios, businessman Tony Shepherd and Sky News host Chris Kenny are milling about the crowd. Niki Savva's husband and Malcolm Turnbull's advance man Vincent Woolcock is entertaining a group of young Liberals and distracting them from worry.It's definitely not the big, wicked, lets-all-get-drunk party many in the room were half expecting.
Tony Abbott will win Warringah, as expected, while taking a sly shot at the party's leadership, complaining about a lack of "democracy" in the Liberal party. "Wouldn't it be nice to see a bit of democracy inside our party," he said, apparently rhetorically.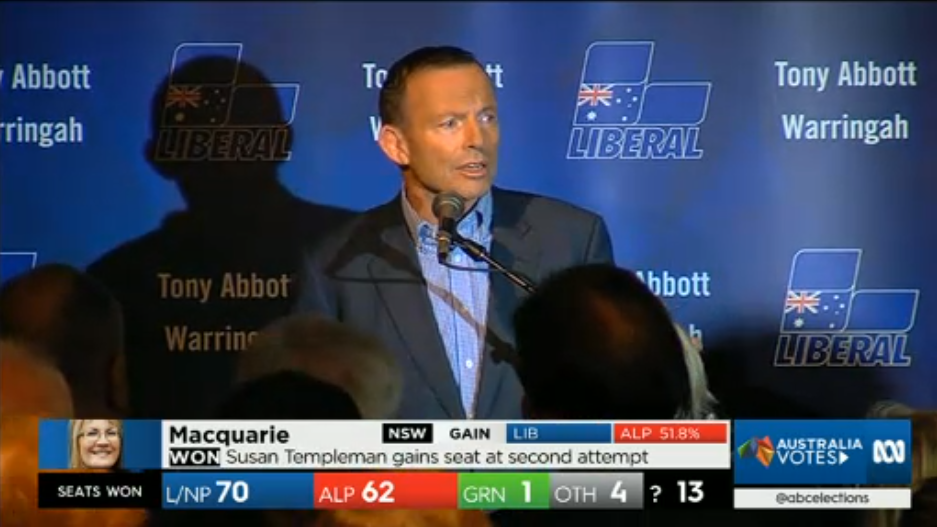 Jamie Briggs concedes defeat.
Disgraced former minister Jamie Briggs has lost his seat to the NXT's Rebekha Sharkie, who happens to be Briggs' former staffer. Here's the story.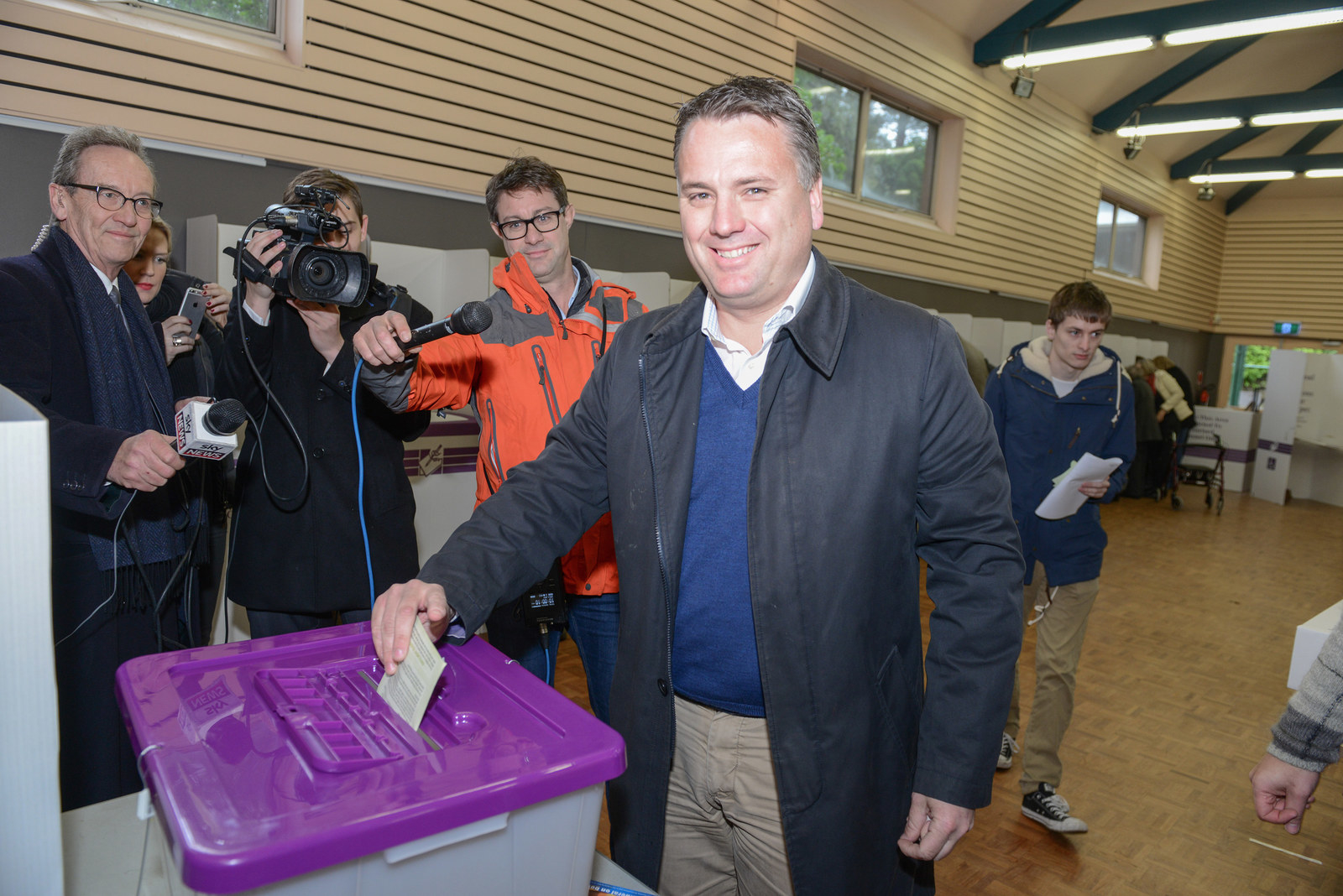 The parliement's youngest ever MP, Wyatt Roy, is in big trouble in the Queensland seat of Longman. He has suffered an 8% swing against him.
The ABC's Barrie Cassidy says we may well be on our way to a hung parliament.
Keep a very close eye on the Victorian seat of Batman tonight, the Greens's Alex Bhathal is very close to picking up a second seat in the House of Representatives. Labor's Devid Feeney ran a notoriously bad campaign there.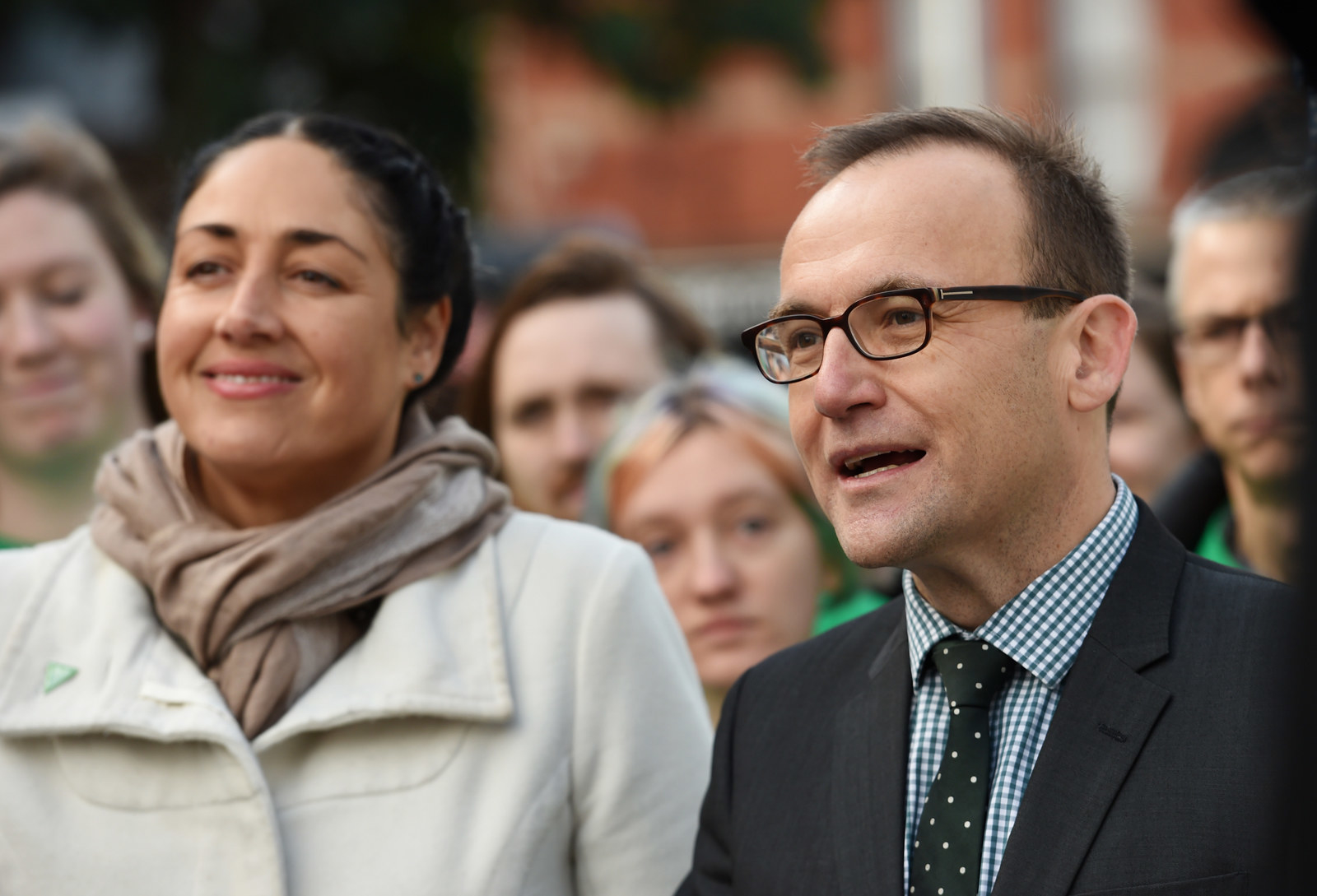 Labor's Anthony Albanese has claimed victory in Grayndler. Depending on how things go for Labor tonight, he could be a challenger for the Labor leadership soon.
Deputy prime minister Barnaby Joyce is doing well in the hotly contested seat of New England. It's too early to call for sure, but he's looking safe.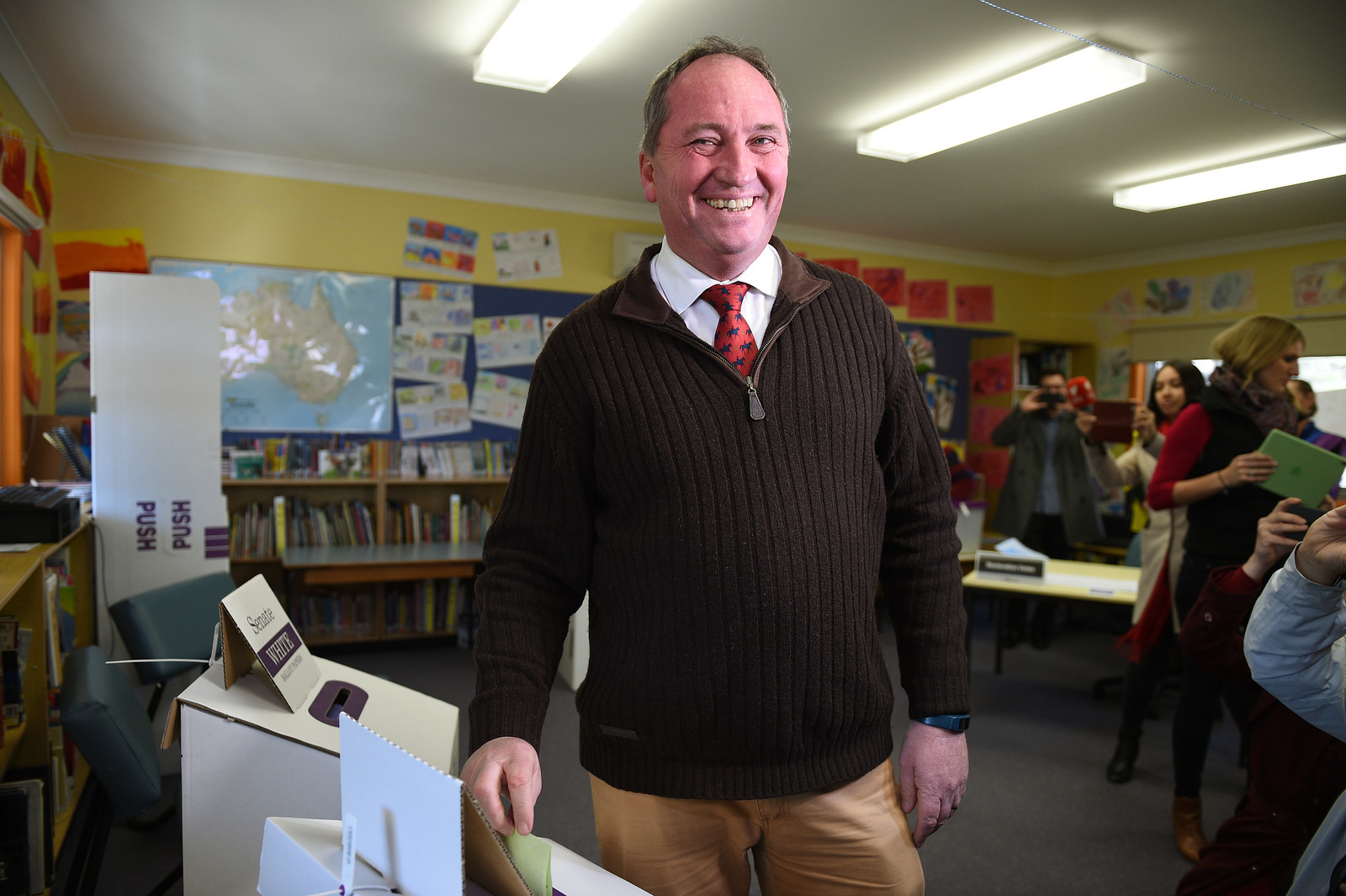 The seat of Eden Monaro, which has fallen to the party that has formed government in every election since 1972, looks like falling to Labor's Mike Kelly tonight.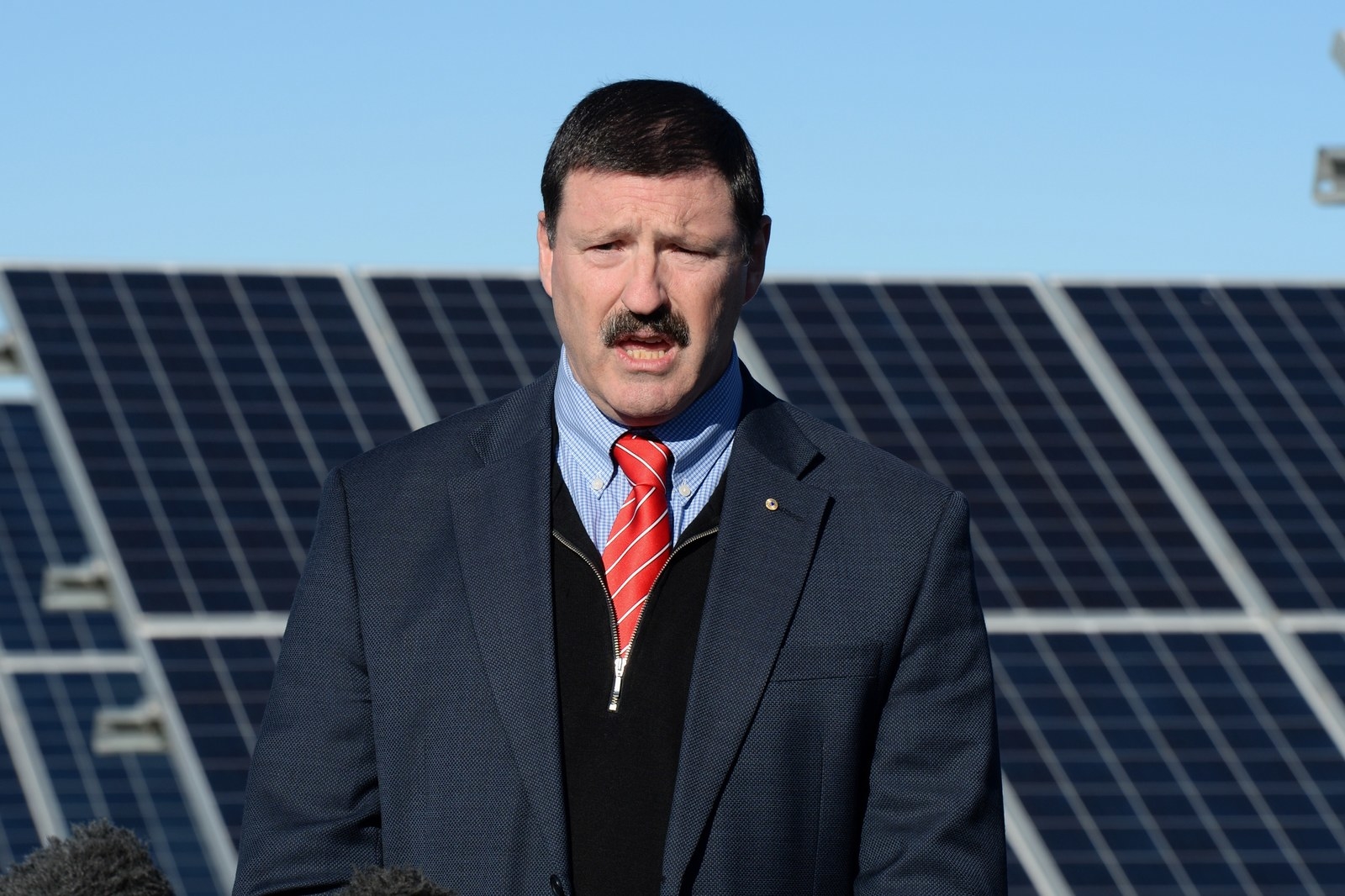 Tasmania is looking like a bloodbath for the Coalition, with at least three seats, including prominent conservative Andrew Nikolic's, looking like Labor gains.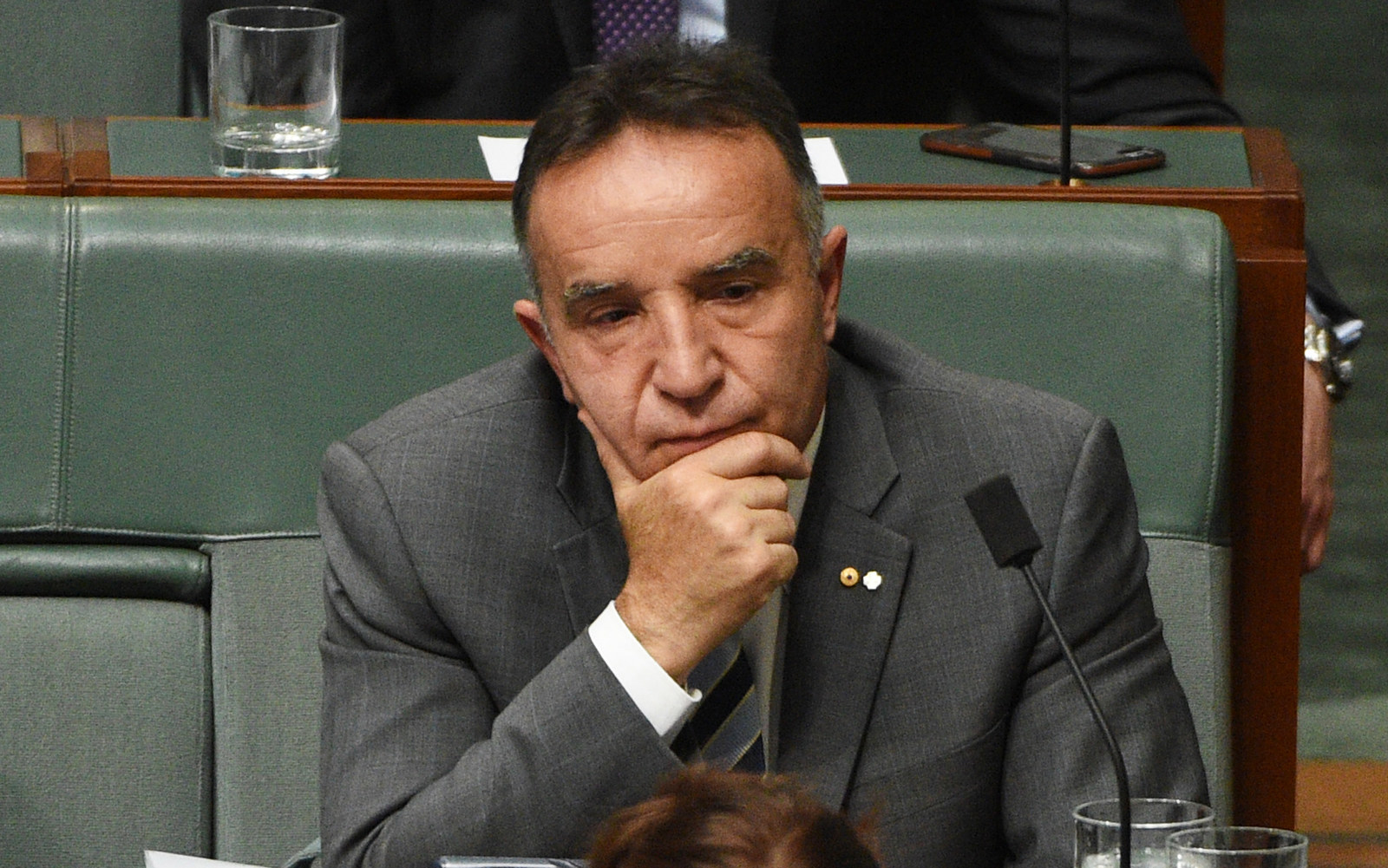 Labor is claiming the seat of Barton, which will make Linda Burney the first Indigenous woman to be elected to the House of Representatives.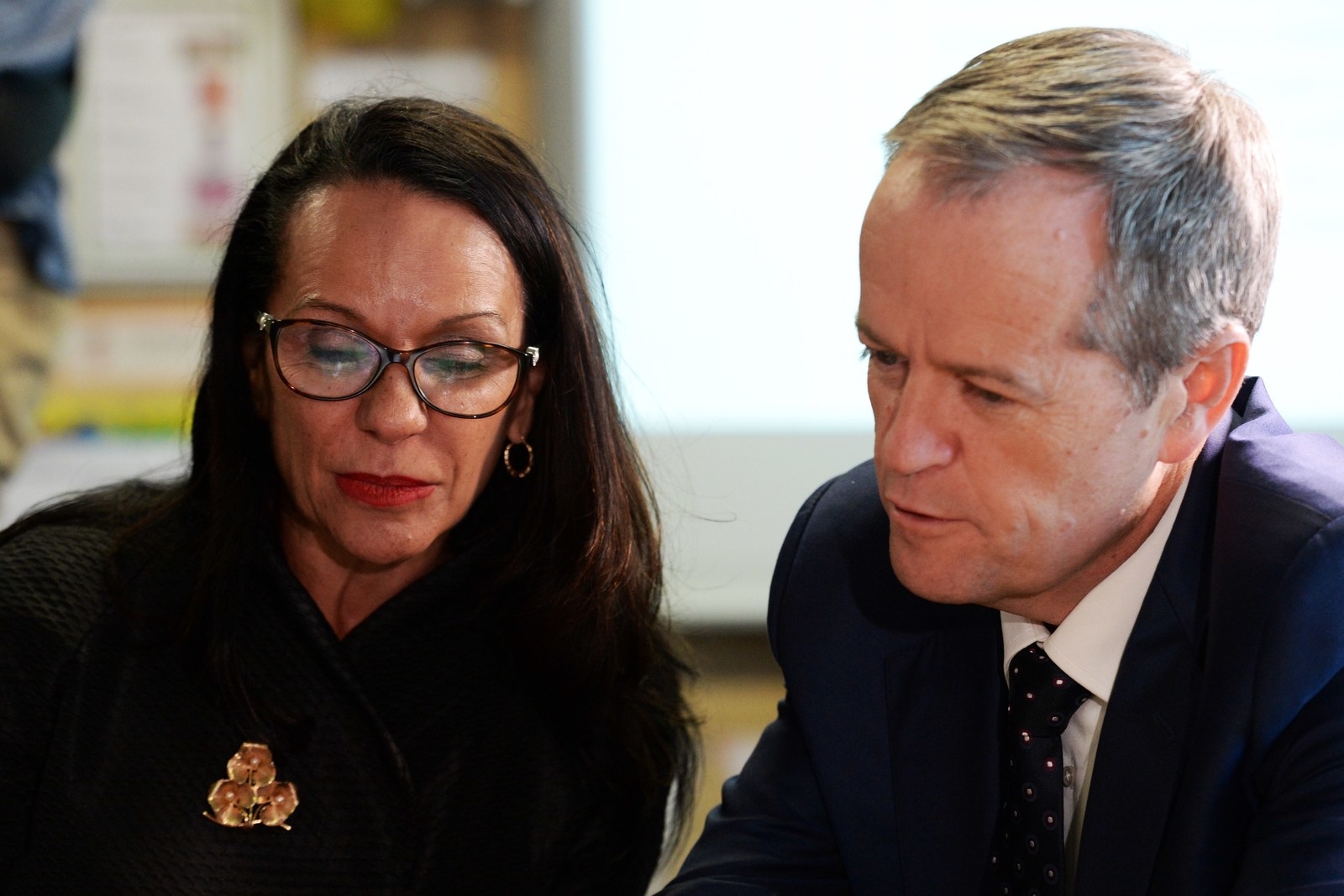 Looks like Sophie Mirabella has failed in her comeback bid in the Victorian seat of Indi. Independent Cathy McGowan should be re-elected comfortably.
Cory Bernardi, as usual, taking it all in his stride.
It's early days, but Labor needs a swing of more than 4% to win government, so this isn't enough.
BuzzFeed News political reporter Alice Workman has news that opposition leader Bill Shorten must win 12 seats tonight if he is to avoid a challenge to his position as Labor leader. More here.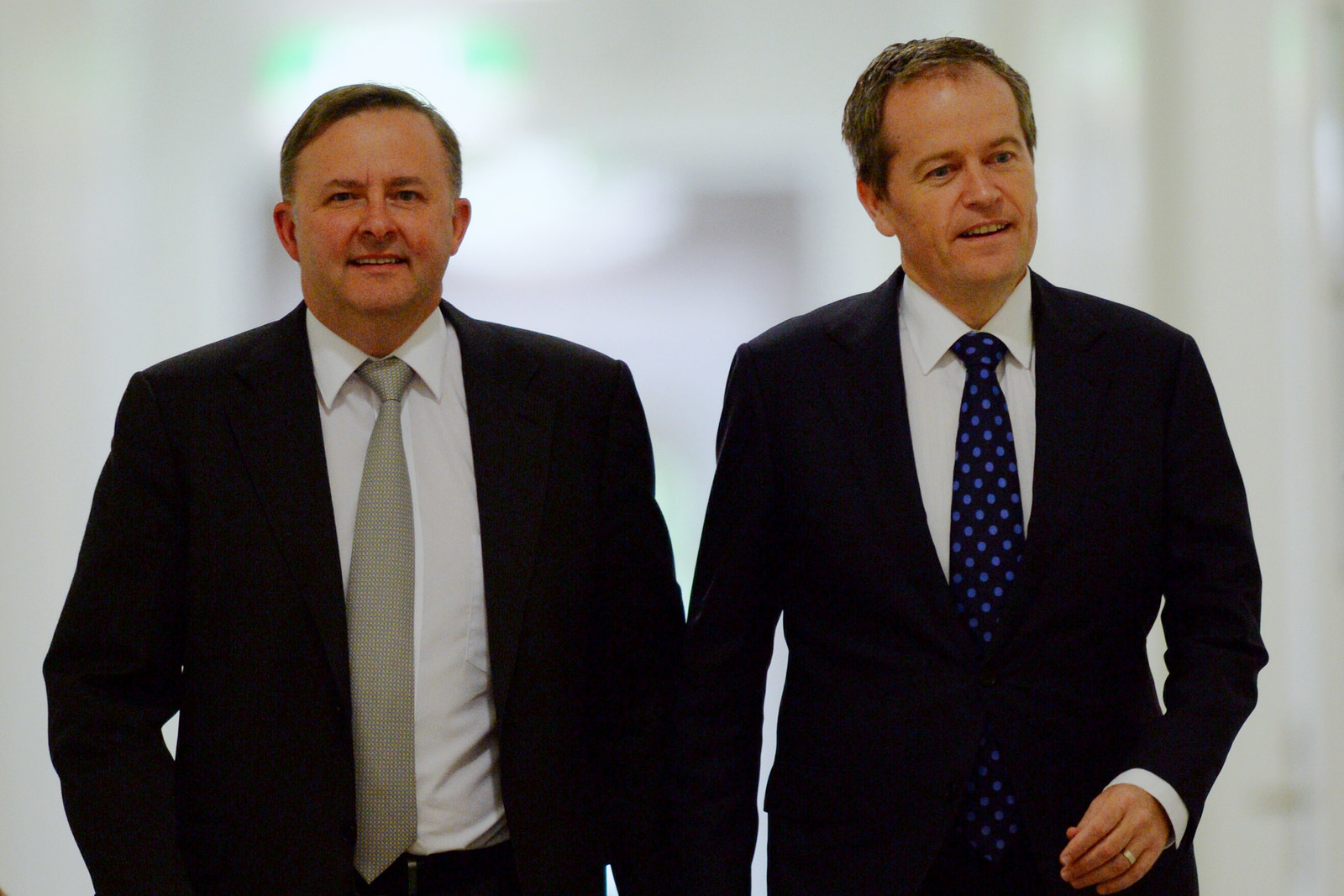 Poor Karlos.
Poor Karlos.
Tony Windsor, who is running against deputy prime minister Barnaby Joyce has banned News Corp journalists from his function following a bitter campaign there.
He's not even mad. Never been mad.
The 7News ReachTel poll also shows things are tight, with the Coalition taking a narrow 51-49 lead in the two-party preferred vote.
The most important issues for voters is was the economy, followed by health and education.
Labor would be fairly pleased if the final result is this close. It won't give them a victory, but it would bring them to within striking distance for the next election, which is due to be held in 2019.
Here's a look at some of those results.
TV networks have released their exit poll numbers, with Channel 9's showing the major parties are headed for a 50/50 split in the two-party preferred vote, with the final result too close to call.
The Sky News exit poll shows that health and education are big issues for Labor voters, and the economy is the big issue for Coalition voters, which is pretty much what you'd expect.
The final Newspoll of the campaign, released by News Corp on Saturday morning, indicated prime minister Malcolm Turnbull was headed for a narrow victory.
The poll of 4135 voters shows the Coalition has a narrow two-party preferred lead of 50.5% to Labor's 49.5%.
In the preferred PM stakes, Turnbull has the support of 48% of voters to Shorten's 31%. The poll shows the Coalition has a primary vote of 42% compared to Labor's 35%.