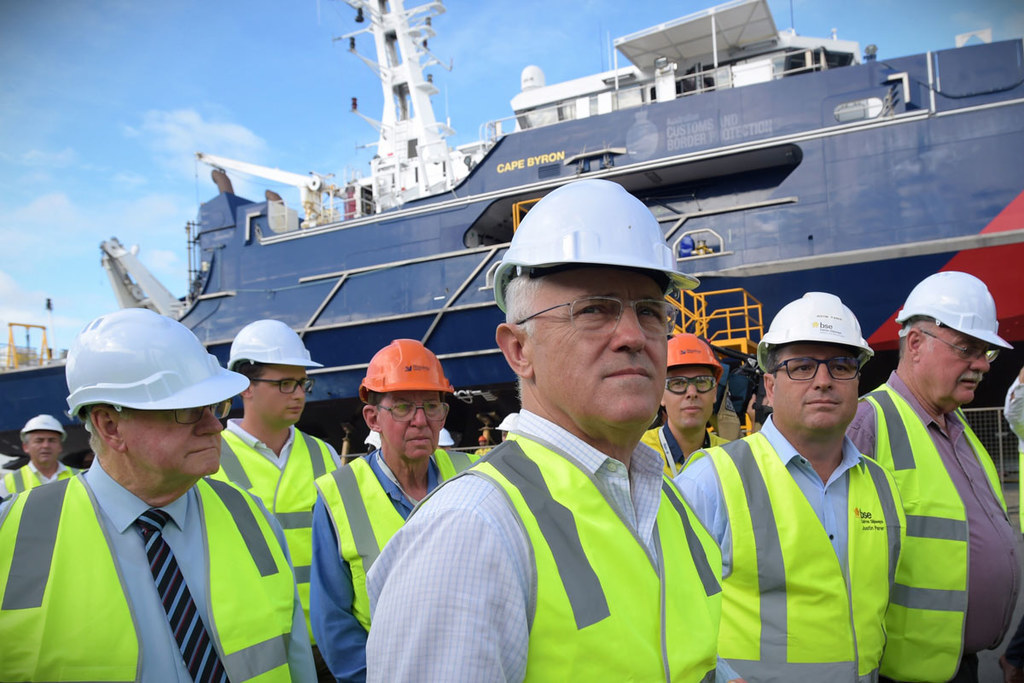 The Day So Far
Immigration minister Peter Dutton says a Greens plan will see "illiterate and innumerate" refugees take Australian jobs.
The comments have been slammed by both Labor and the Greens.
Prime minister Malcolm Turnbull has refused to disavow the comments, calling Dutton an "outstanding" minister.
Updates
Meanwhile, the fun never stops. Yesterday it was a sneaky pash for Shorten, now it's a song.
Malcolm Turnbull has defended immigration minister Peter Dutton's comments about "illiterate and innumerate" refugees, calling Dutton an "outsanding" minister.
Last night, Dutton said that "illiterate and innumerate" refugees would take Australian jobs under a Greens proposal to boost Australia's refugee intake to 50,000 people a year.
The comments have been savaged by the Greens and Labor, who called on the PM to condemn his own minister, but Turnbull backed the comments on Wednesday afternoon.
The PM said that Dutton was attempting to highlight the difficulties faced by new refugees and Australia's passionate response to them.
"Many [refugees] come to Australia from shattered areas of the world. They are from dreadful, devastated, war-torn regions of the world and many of them, large percentages of them have no English skills at all. Many of them are illiterate in their own language. Many haven't completed high school. That is no fault of theirs," Turnbull said.
"The point that Peter Dutton makes is a very important one. They deserve our compassion and our support and believe me, we give that to them."
Turnbull then accused Labor leader Bill Shorten of being "shrill", and leading a party that is divided on asylum seeker policy.
Opposition leader Bill Shorten has gone in hard on Peter Dutton's refugee comments, calling them "deeply divisive and offensive".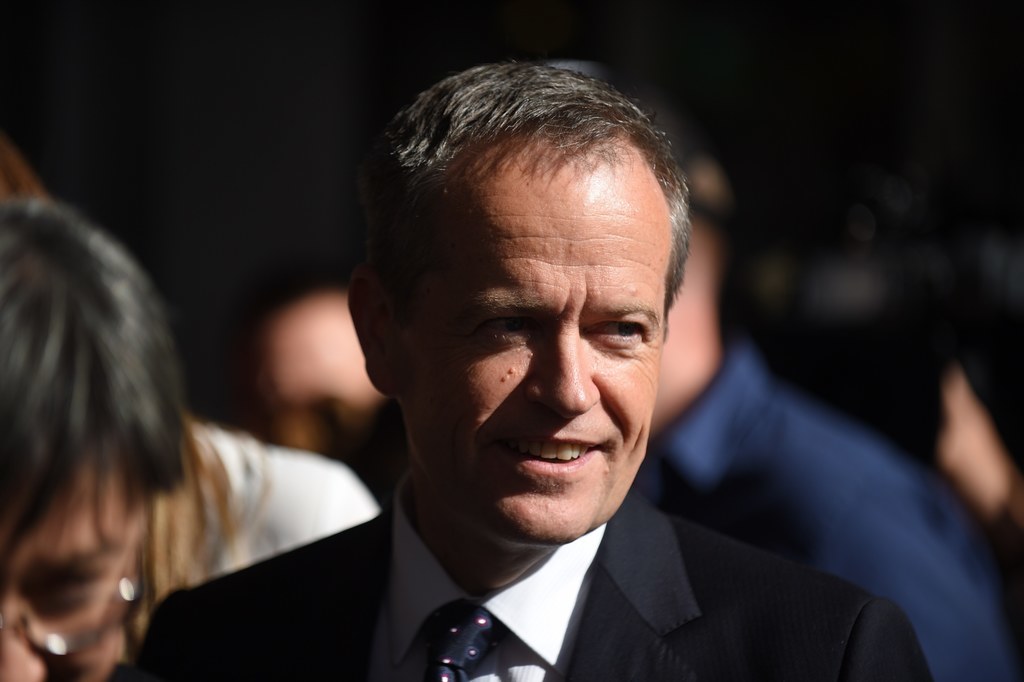 Before taking any questions at a press conference in Sydney this morning, Shorten took the chance to launch into the immigration minister's comments.
"Mr Dutton's comments are comments that Pauline Hanson would have been proud to make and if this is the best that the Liberal Party can do, it is not very good at all," he said.
Shorten called on the prime minister to condemn Dutton's comments.
"Mr Dutton didn't just insult refugees when he made those qualities. He insulted the millions of migrants who've contributed to making this a truly great country. Refugees like Victor Chang, like Richard prat, like Frank Lowy."
In a slightly more awkward moment, Shorten was then asked about revelations that Labor frontbencher David Feeney did not declare a $2.3 million property he owns.
It turns out Feeney is also negatively gearing the property, which is a little awkward for Labor's policy to crack down on the practice. Shorten made it clear that Feeney has stuffed up.
"I have contacted Mr Feeney this morning and expressed to him how displeased I am about this matter," he said. "It is unacceptable. He has assured me hat he has already written to correct the record."
This is a bit awks.
Malcolm Turnbull has refused to answer questions about immigration minister Peter Dutton's remarks the "illiterate and innumerate" refugees will take Australian jobs.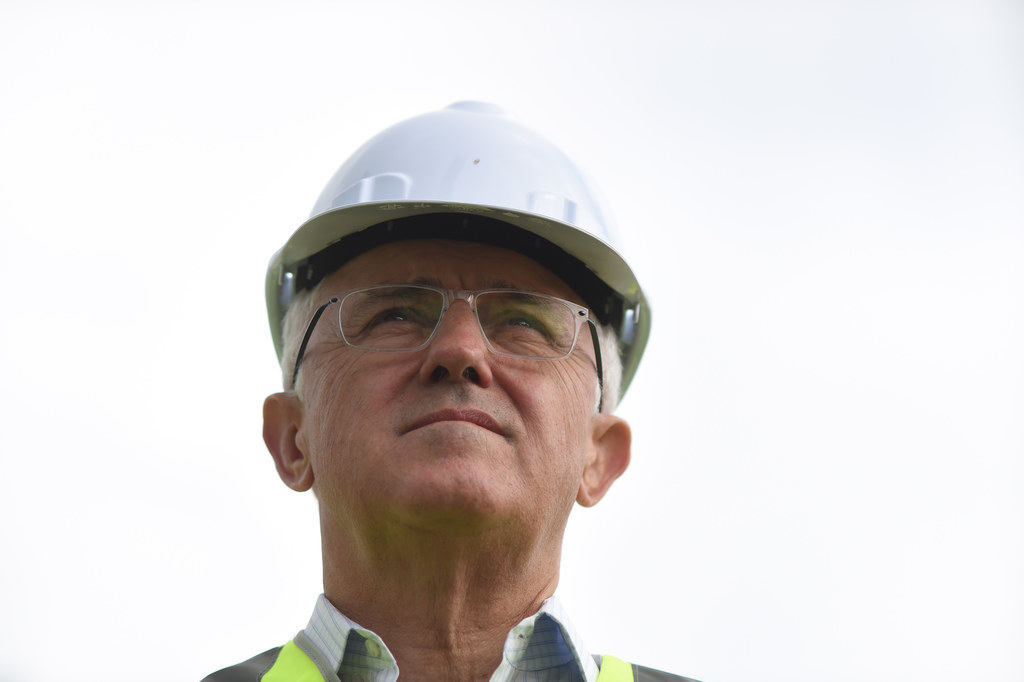 When pressed on the issue, the PM would only say that Australia is one of the most successful most successful multicultural national in the world.
The PM refused to answer any more questions on the topic, saying this morning's press conference is for local Cairns journalists, and not for national issues.
Turnbull pledged to address the issue at another press conference later today. Stay tuned.
Labor's Tony Burke has attacked Peter Dutton and called on the PM to explain whether or not the immigration minister speaks on behalf of the government.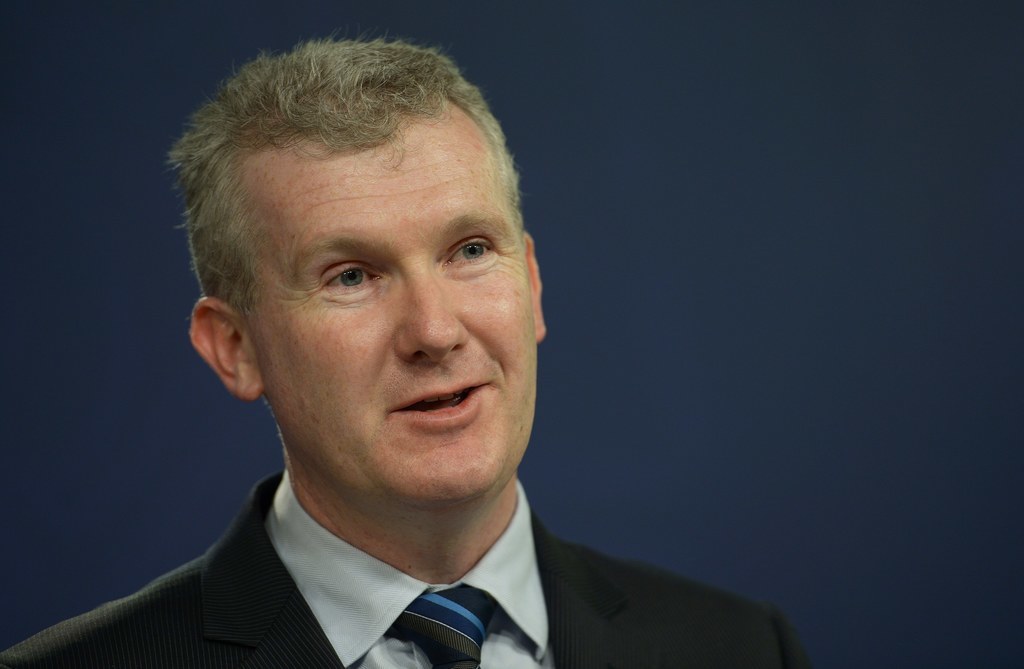 "This bloke [Dutton] is just not some new candidate. He's a member of Malcolm Turnbull's Cabinet. He is the person who's meant to be responsible for this government's attitude towards refugees. Malcolm Turnbull can't get out of today without being very clear whether or not the Minister for Immigration speaks on behalf of the Turnbull government on immigration policy," he said.
"[Dutton's comment] runs against the data, runs against the lived experience, plays into some sort of strange, crazy political strategy that the Liberal Party might think is clever, but ultimately on this, all roads lead back to Malcolm Turnbull."
Senior government frontbenchers Julie Bishop and Mathias Cormann have both defended Dutton's remarks.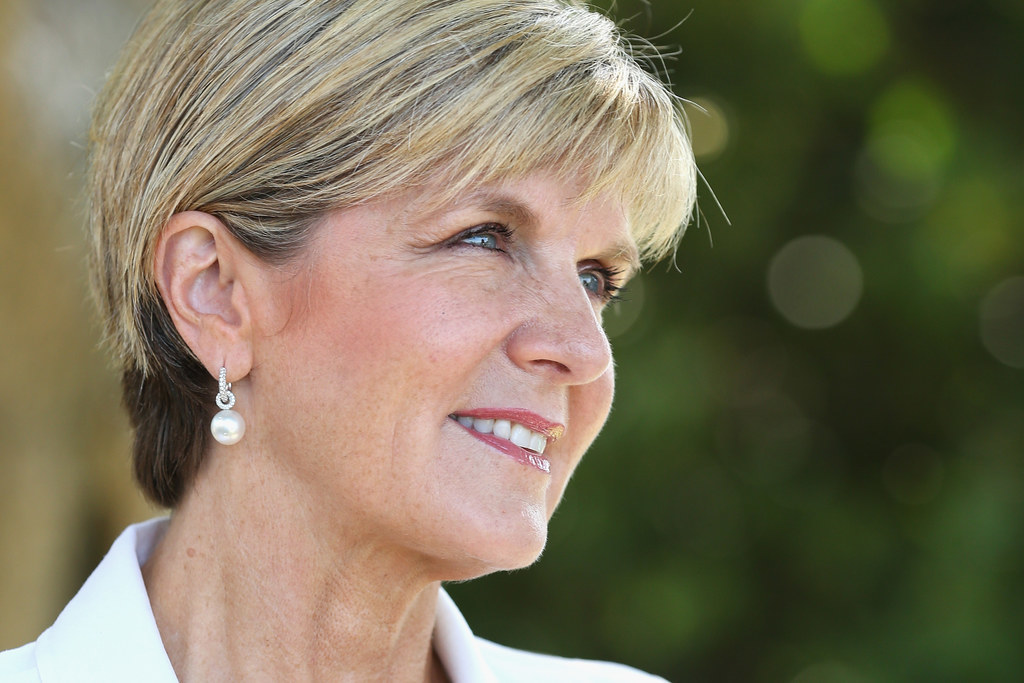 Speaking on Sky News, the foreign minister said it was "self-evident" that increasing the refugee intake to 50,000 will come with significant costs.
"Peter Dutton is pointing out the very real cost involved in issuing humanitarian and refugee visas," she said.
"Often the people who come to Australia on these visas are from very troubled backgrounds, particularly from Afghanistan but also Pakistan and beyond, and there is an extremely high cost involved in ensuring they an be a contributing member of society."
"Let's have a reality check here. Of course the cost of cost of ensuring people who come here to Australia as a refugee on a humanitarian visa is very high."
Finance minister Mathias Cormann wouldn't quite goes as far as Dutton did last night, but did warn Australia not to go back to Labor's border "chaos".
---
Immigration minister Peter Dutton says "illiterate and innumerate" refugees will steal Aussie jobs if the Greens get their way.
Responding to a Greens plan to increase Australia's humanitarian intake to 50,000 people a year, Dutton said the refugees would take up Australia's "scarce resources" and become a burden on society.
"For many people they won't be numerate or literate in their own language let alone English... these people would be taking Australian jobs and there is no question about that," Dutton told Sky News.
The immigration minister also claimed the proposal would lead to more boats attempting to make their way to Australia.
"We know, as the UN has told us, that there are some 58 million people who are displaced and would seek to come to a country like Australia, so the thought that you can somehow turn the tap on and off and that the people smugglers would be happy with the profit out of 50,000 but not out of 60,000 or 600,000 is complete nonsense...they would be here in the hundreds of thousands," he said.
Currently, Australia takes in 13,750 refugees a year, alongside the one-off intake of 12,000 Syrian refugees announced by former prime minister Tony Abbott in 2015.
Labor has pledged to increase the intake to 27,000 if elected. Shadow treasurer Chris Bowen this morning called on Dutton to apologise over the remarks.
"There are hundreds of thousands of refugees in Australia who've worked hard, who've educated themselves and their children and they will be shaking their heads at their minister today, in disgust frankly," Bowen told the ABC.
The Greens' plan calls for 40,000 refugees to be taken in on humanitarian visas, and 10,000 more to be brought to Australia under a new skilled refugee program.
Greens immigration spokesperson Sarah Hanson-Young has labelled Dutton's remarks "xenophobic".
Looks like there are no comments yet.
Be the first to comment!