What We Know So Far
Malcolm Turnbull has claimed victory, bringing the election to an end.
His victory speech followed a concession from Bill Shorten on Sunday afternoon.
Turnbull explained that as the Governor General is in France, the swearing in will be sometime "over the course of the next week".
ABC seat count puts the Coalition at 74 seats and Labor at 66, with three independents, one Green and one NXT seat.
The Australian Electoral Commission continues counting in five seats: Capricornia, Hindmarsh, Cowan, Flynn and Herbert.
If Turnbull can win two or more of these five, he can still form majority government.
However, with the support of independents, he technically already has the 76 required to form minority government.
Turnbull has met with independent MP Cathy McGowan who has offered him her support.
Independent Bob Katter has also offered his support, "with no great enthusiasm".
Labor held a caucus meeting in Canberra on Friday where Bill Shorten was re-elected unopposed as Labor leader.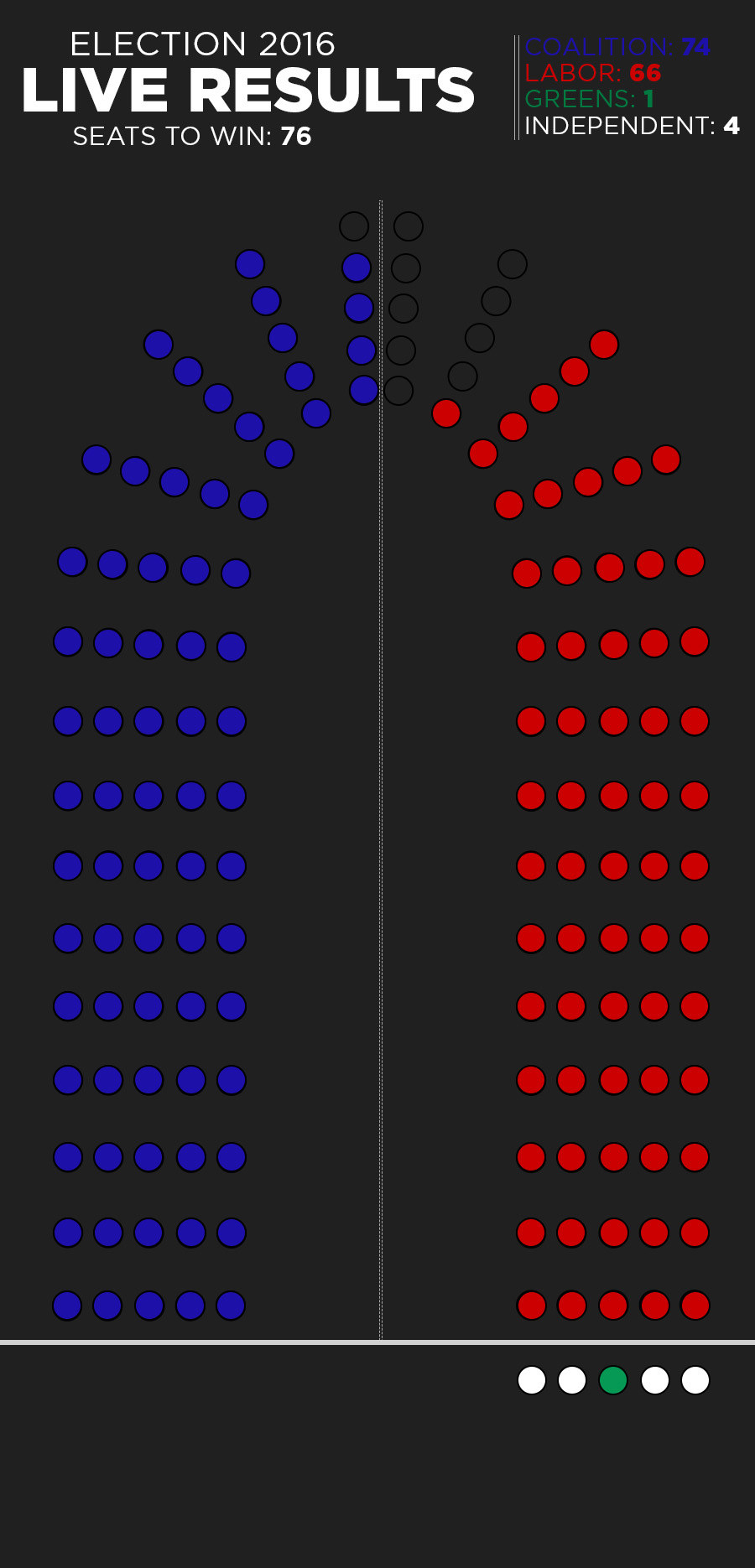 Updates
Following Shorten's concession, Malcolm Turnbull has claimed victory at a press conference in Sydney.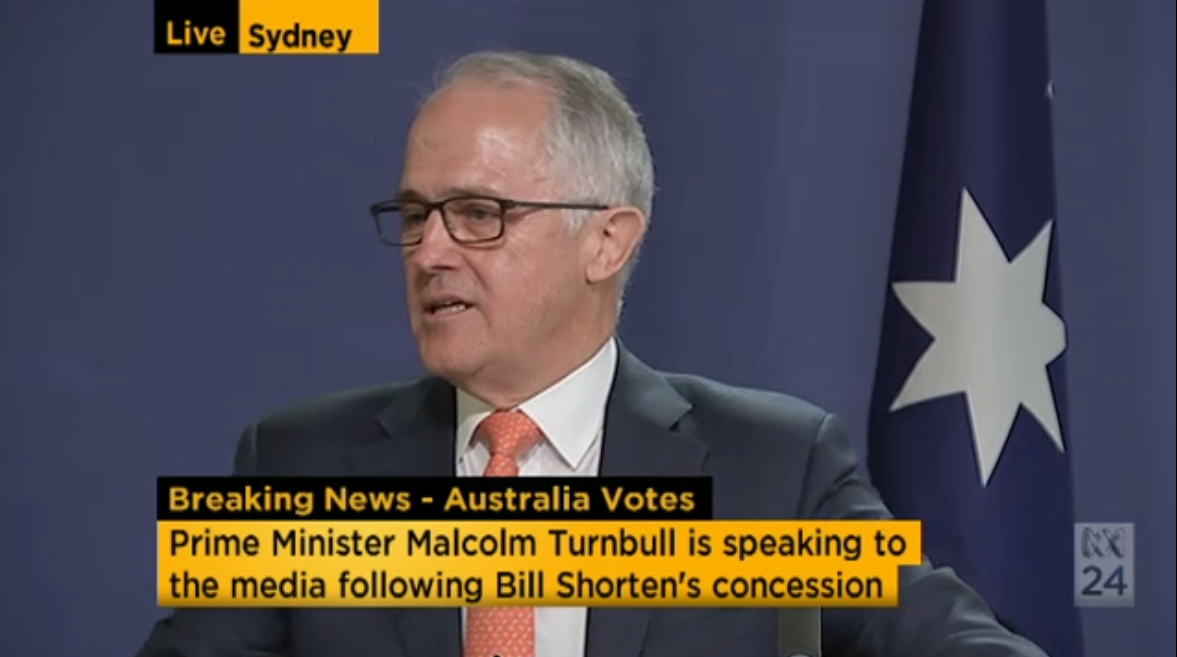 The speeches might be done and dusted – but the counting continues. It's yet to be determined whether Turnbull will lead a minority government or whether the Coalition will scrape a majority.
Forde goes to the Coalition, as Turnbull inches closer to victory.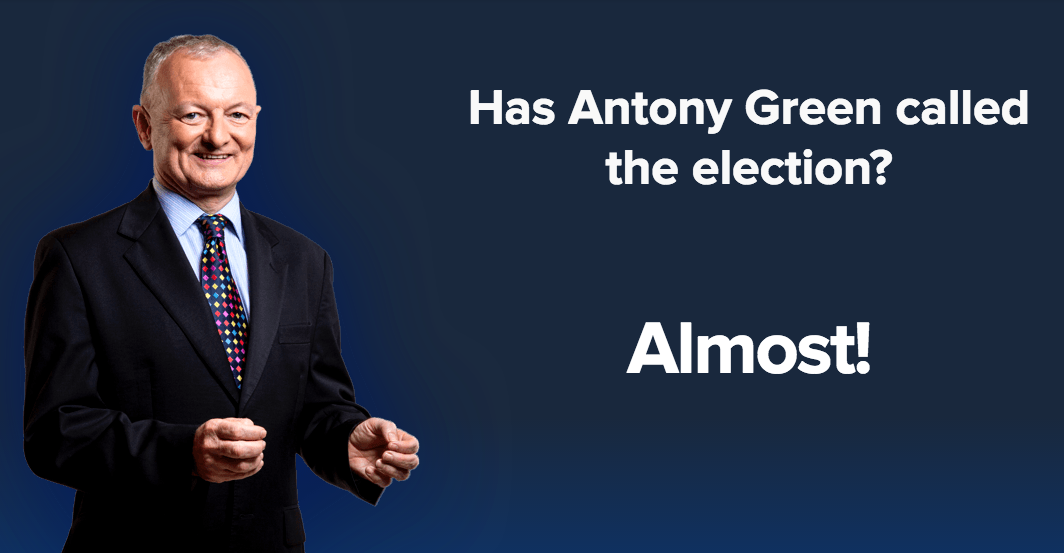 The Coalition has moved one seat closer to forming majority government, but counting continues in five close electorates a week on from the election.
On Saturday, the ABC called Forde for the Coalition, meaning sitting MP Bert van Manen will retain the Queensland seat.
This brings the current count to 74 seats for Coalition in the House of Representatives, 66 for Labor, and five crossbenchers.
The ABC has projected the Coalition will reach the 76 seats required to form government without needing support from crossbenchers – however, their margin will be razor thin.
Of the five seats not yet called, the Coalition leads in Capricornia and Flynn, while Labor is ahead in Cowan, Herbert and Hindmarsh.
The Australian Electoral Commission has made counting these seats a priority over the weekend, but it's unknown when they will be called – meaning it could still be days before Turnbull claims victory and Shorten concedes defeat.
Australia's youngest MP retires at 26 after losing his seat.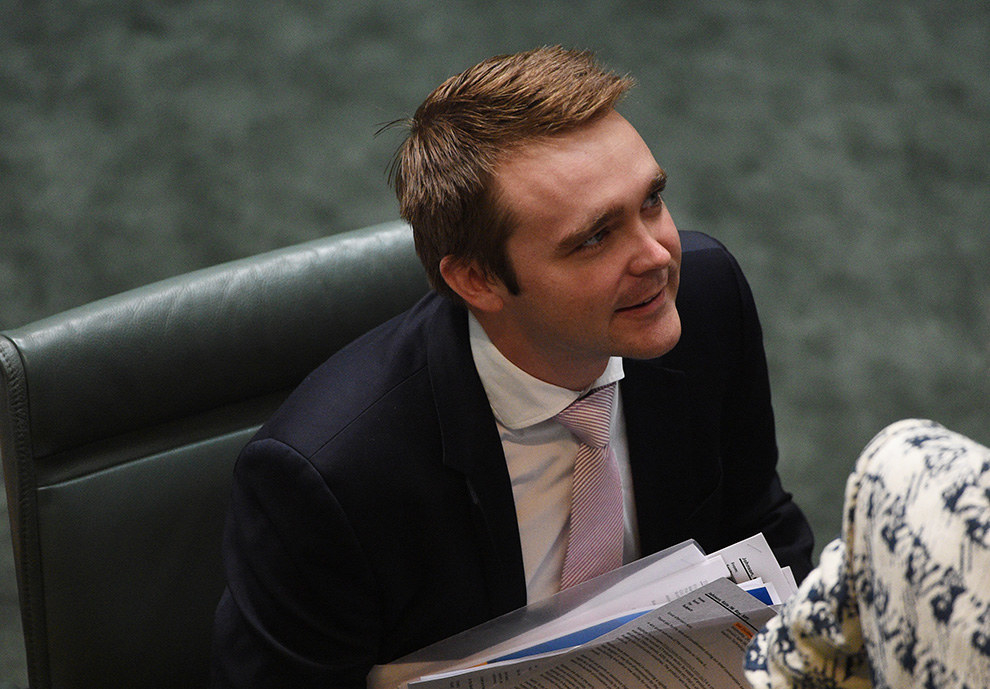 Assistant minister for innovation and Australia's youngest parliamentarian Wyatt Roy has finally conceded defeat and congratulated his successor, Labor's Susan Lamb, who beat him in the seat of Longman on Queensland's Sunshine Coast.
He was still holding out hope, despite the fact Lamb has been ahead in the count since Saturday night.
"At the age of 26, I have had the honour of serving 1 in 5 days on Earth as a Member of the Federal Parliament," Roy posted on his Facebook page, adding that he plans to "spend more time just being 26".
Meanwhile, almost 80% of the votes have been counted and the Liberal party has so far won 73 seats, the ALP has won 66, the independents have taken three and the Greens and Xenophon Team have claimed a seat each.
Six seats are still in doubt: Capricornia, Herbert, Flynn, Hindmarsh, Forde and Cowan. The Labor party is ahead in all but one, Forde.
Shorten concedes Coalition will "scrape over the line" as another independent vows to work with a Turnbull government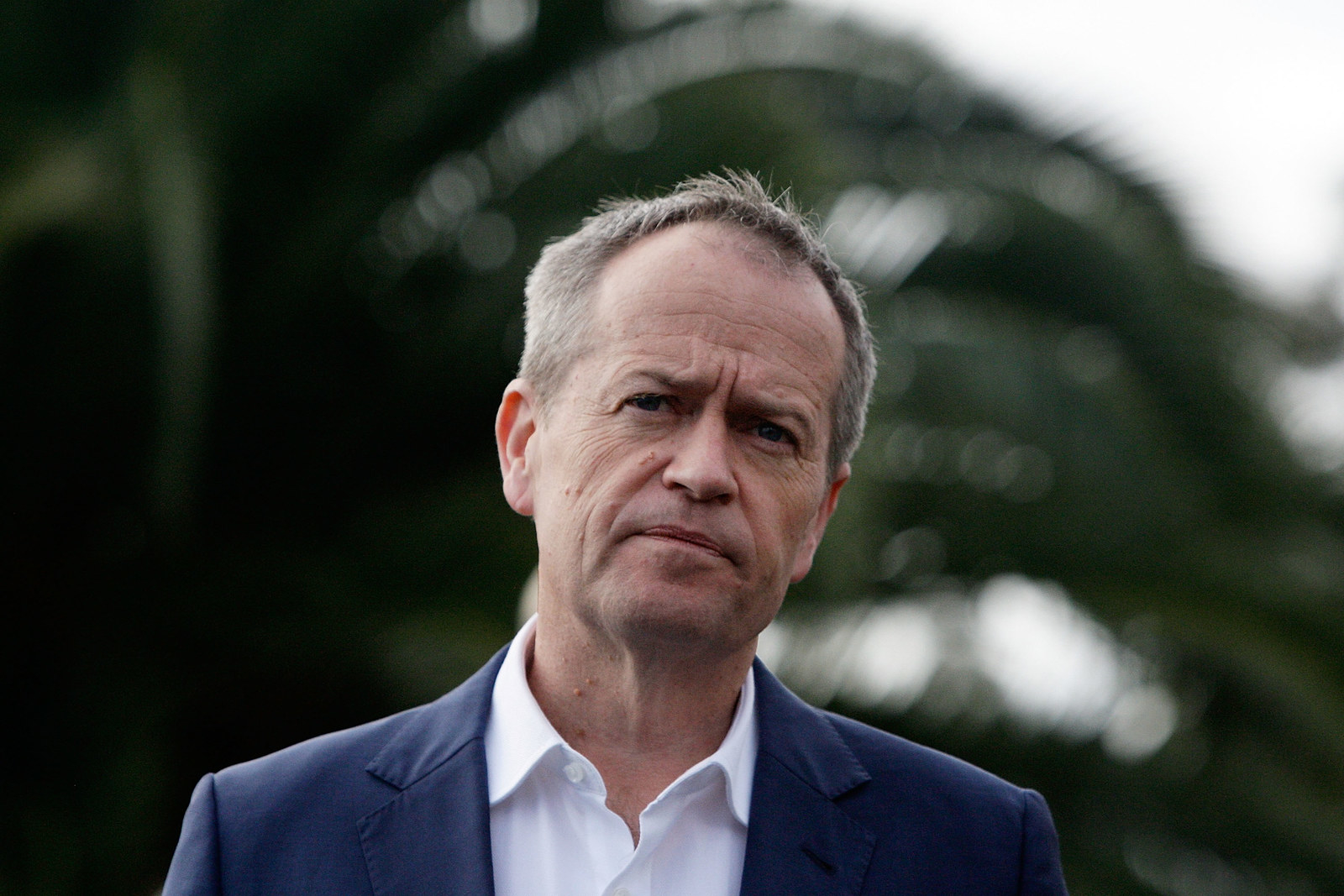 Indi MP and crossbencher Cathy McGowan says she asked Malcolm Turnbull for goodwill, regular contact and trust after meeting with him this morning in Melbourne.
She stated she would "maintain her independence" but said she is "prepared to contribute to the stability" of the current parliament by giving a likely Coalition government her "confidence".
"I am not in opposition," she said, adding she would continue to "work with the government".
Meanwhile, Bill Shorten has addressed the Labor caucus of the 45th parliament for the first time.
"It's likely in coming days that the Liberals will scrape over the line," he said.
But Shorten hasn't yet conceded defeat and Malcolm Turnbull hasn't claimed victory.
Prime minister Malcolm Turnbull is heading to northeastern Victoria today to meet with victorious independent Cathy McGowan who has kept her seat of Indi.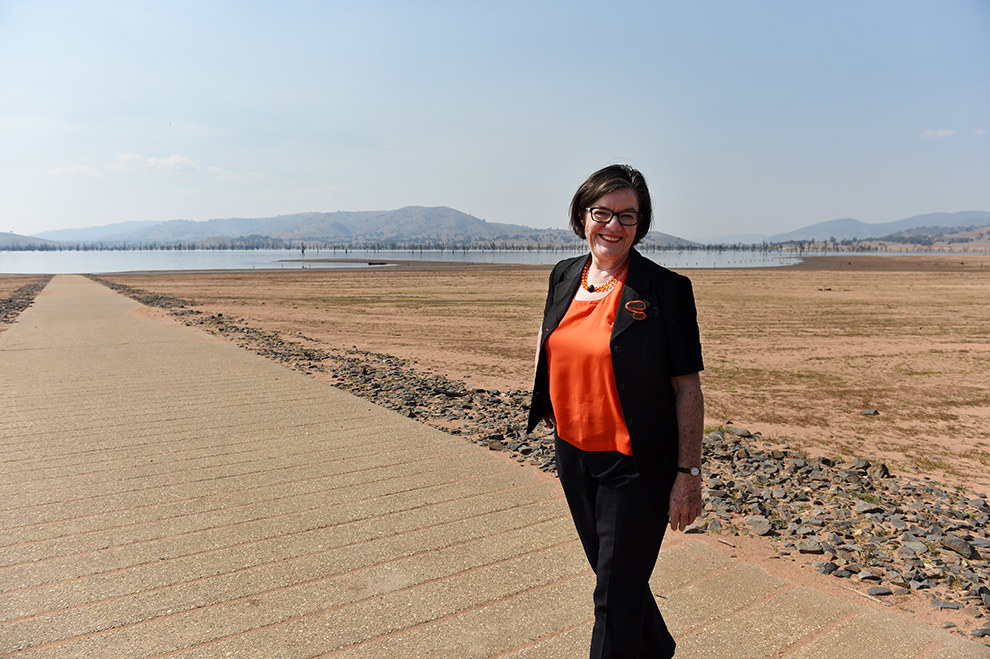 Crossbenchers like McGowan could prove kingmakers in the event of a hung parliament as their support would be key to the Coalition forming a minority government if it fell short to win the seats it needs to govern in its own right.
But McGowan has vowed to remain independent and ruled out doing a deal with either major party, as has independent Andrew Wilkie.
Turnbull visited north Queensland MP Bob Katter yesterday to secure his support.
Katter agreed to support the Coalition as he does not want Australians to "go back to the polls".
In 2013 McGowan triumphed over Liberal MP Sophie Mirabella, who had held the seat for over a decade, and did so again this time around with a bigger margin.
Opposition leader has conceded it's "likely" the Coalition will form government.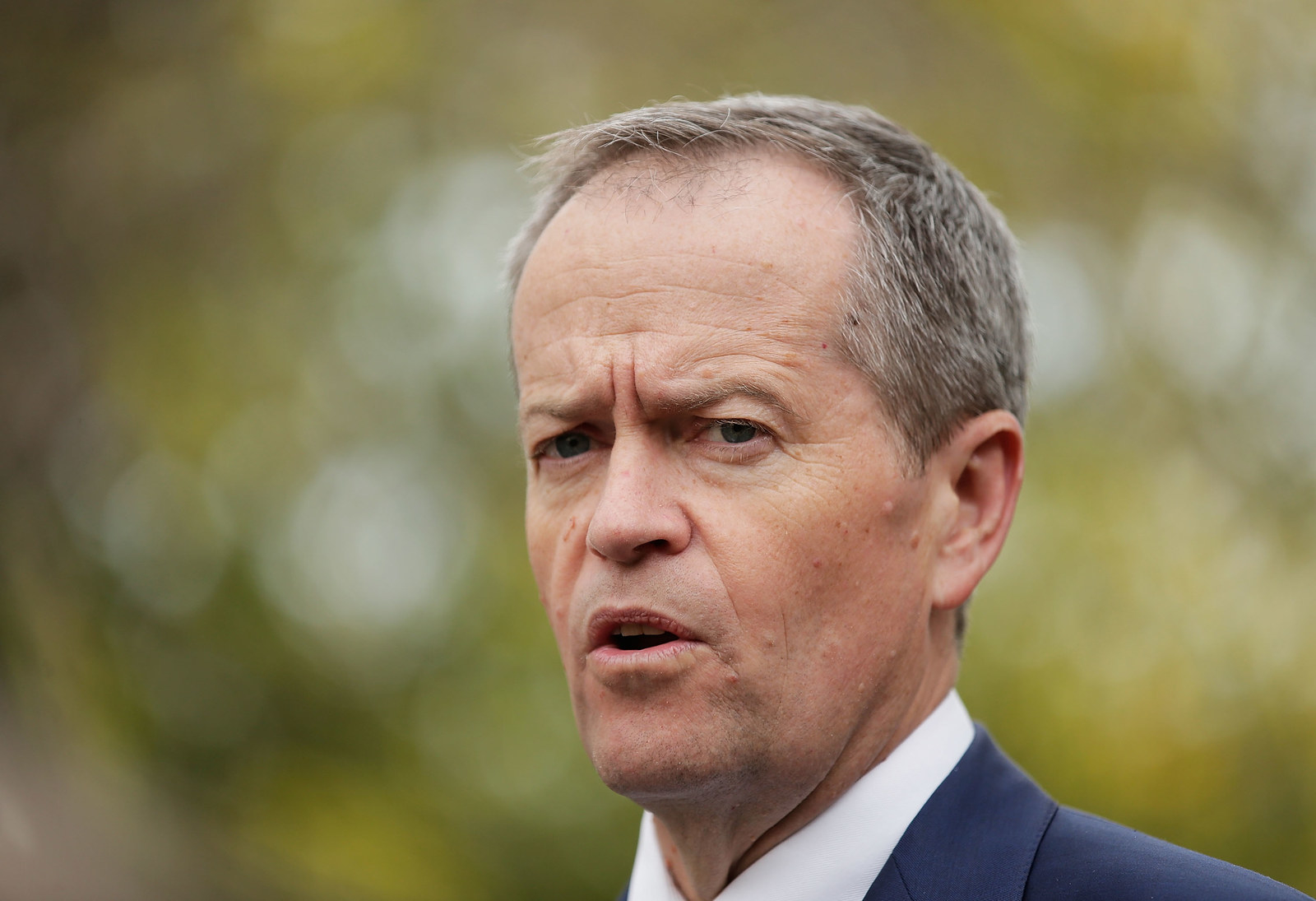 But Shorten has warned the Coalition faces a chaotic three years in charge, as, he predicts, Malcolm Turnbull will be pulled between the political centre, and unpredictable senate crossbench and conservative wing of the Liberal party.
"If Mr Turnbull is dragged across the line narrowly, his problems and Australia's are only just beginning," Shorten warned.
The prime minister has just given a very brief interview following the news that Bob Katter will support the Coalition on confidence and supply issues in parliament. He seems quite pleased with himself.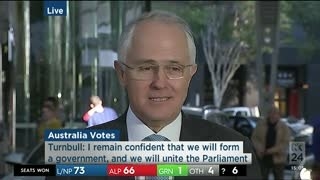 The PM described his discussions with Katter as "good and constructive", before pivoting to the need for budget repair, following the announcement today that ratings agency S&P had put Australia on downgrade watch.
"These are at times of opportunity and great challenge, and S&P has reminded us that budget repair and responsibility for the public finances are critical," he said.
Independent Queensland MP Bob Katter has confirmed he will support the Turnbull government on confidence and supply motions, which may allow the Coalition to form government.
But Katter warned his support comes with many conditions, including on issues such as ethanol in fuel, foreign investment, union bashing and live cattle exports.
The maverick MP warned that his support for the government could very quickly disappear, confirming he had not signed any agreement with Turnbull.
"There is no way in the world that I'm giving [the Coalition] a rubber stamp," he said. "If I can put somebody in, I can put somebody out too, I can tell you."
Prime minister Malcolm Turnbull is heading to Brisbane this morning to meet independent MP Bob Katter. As the count continues, it's looking likely the PM will need to rely on at least one crossbencher to form government, and the conservative rural Queeslander is the most likely candidate.
Counting continues today, with seven seats still in doubt. The NSW seat of Gilmore looks like it will be retained by the Coalition, while the WA seat of Cowan is looking good for Labor.
The Queensland seat of Forde is trending towards the Coalition, while Flynn is moving towards Labor, but are still too close to call.
All eyes are on the north Queensland seats: Capricornia and Herbert, which are on a knife edge.
Labor is barely ahead in the South Australian seat of Hindmarsh.
According to the ABC, that puts the current seat count at 72 for the Coalition and 66 for Labor.
Pew pew pew! That didn't take long. Bernardi has shot down rumours he will leave the Liberal party.
Conservative senator Cory Bernardi is laying the groundwork to create his own conservative political movement.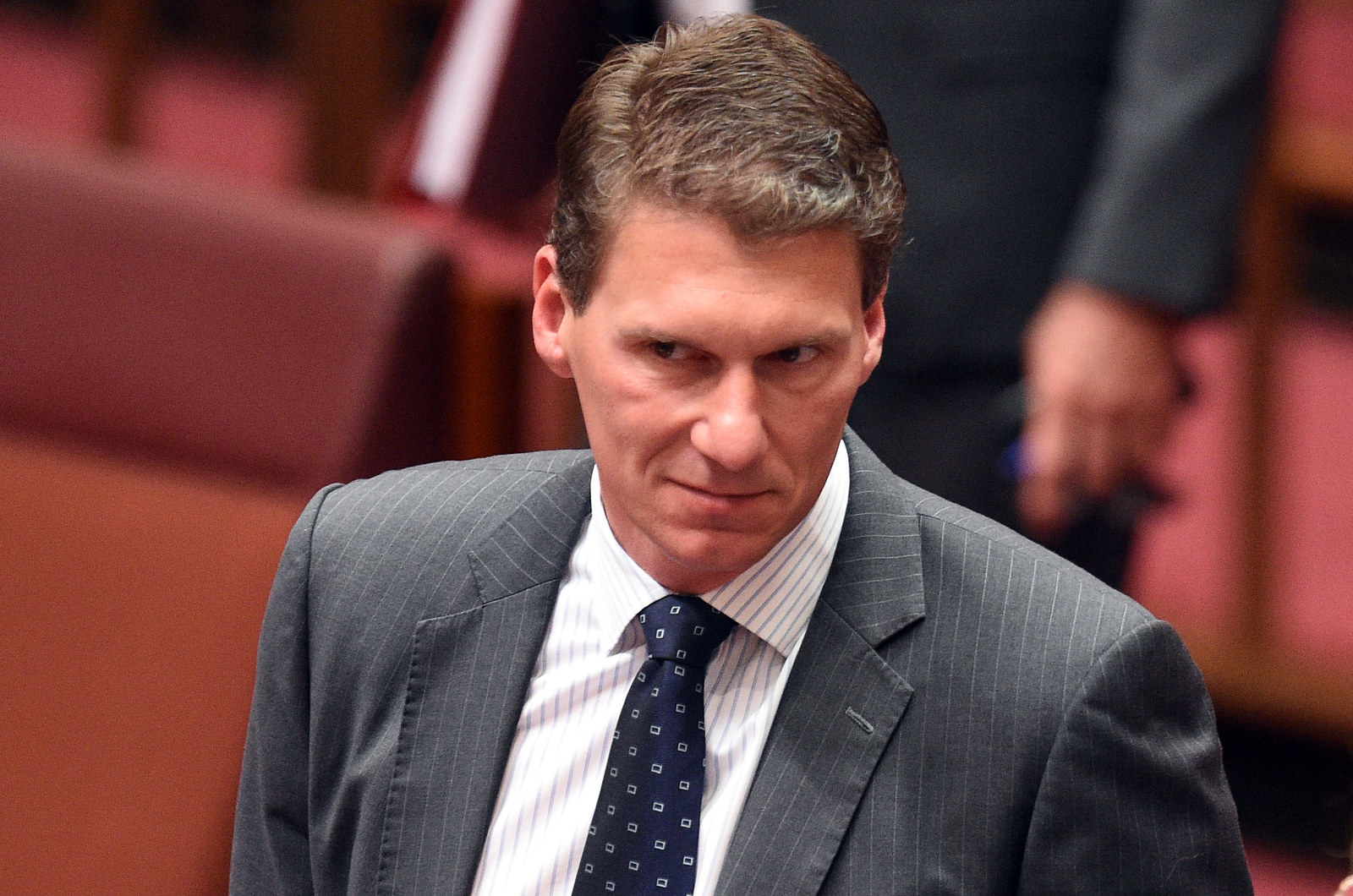 The South Australian senator, who was re-elected on the Liberal senate ticket less than a week ago, has written a blog on his website calling the election result "a disaster" and calling for a united Australian conservative movement.
"Irrespective of the final election result, the clear mission now is to bring people together for the good of the country. That is going to take the formalisation of a broad conservative movement to help change politics and to give common sense a united voice," he wrote.
"It's more important than ever that we unite Australian Conservatives, who share many views, regardless of their party affiliation."
"If you believe in limited government, traditional values, defending our culture and heritage, lower taxes, a stronger nation, a stronger economy and plain old common sense, then you have a lot in common with millions of others."
"Bernardi is actively seeking this job," a Liberal source told Fairfax.
Conservative rising star Andrew Hastie, the newly re-elected MP for the seat of Canning, has issued a fairly sharp rebuke to his leader.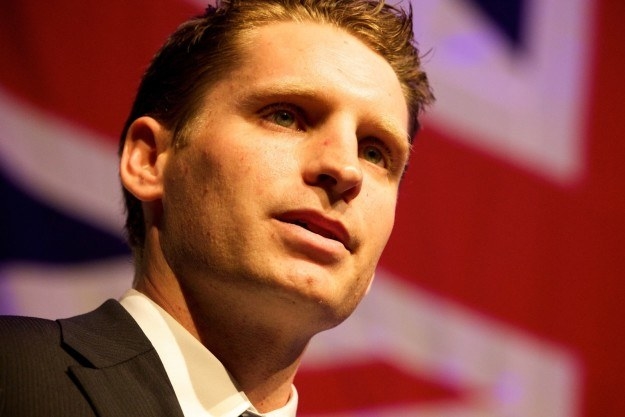 Hastie told his local paper, The Mandurah Mail, that the Liberals' national campaign team had become disconnected with ordinary voters' concerns.
"Generally speaking, there was a disconnect, there was a disconnect with everyday Australians who might vote Labor or might vote Coalition depending on the merits of the policy and then there were Liberal rank and file people, and I had pushback from both of those groups," he said.
"I had a lot of kick-back on super, I had a lot of kick-back on the branding – rank and file Liberal people are very proud of the Liberal logo and they didn't like the change."
Malcolm Turnbull would like everyone to know that he's getting on with the job of being prime minister.
Meanwhile, Bill Shorten is still talking about Medicare.
This is a bit awkward. Not that long ago, Malcolm Turnbull said that a Labor government would be a better outcome for Australia than having a hung parliament.
"Australia needs continued, stable majority government," he said on the ABC's Kitchen Cabinet.
"You would be better off having majority government of either side than having a hung parliament."
The PM is unlikely to secure a majority government for the Coalition. Based on the current numbers, he'll have to rely on one or two independents to secure a majority.
The Coalition now looks like holding on to Grey in South Australia, Dunkley in Melbourne and Gilmore in NSW. The Coalition is also confident in Chisolm in WA.
Labor thinks it will pick Cowan in WA, but Herbert, Capricornia and Hindmarsh are still too close to call.
---
Counting continues on Wednesday, but it's going slowly. There are reports that some votes haven't been stored correctly, or weren't signed by the returning officer, which may cast doubt over their validity. Still, the lovely people at the AEC will continue to count all day, and we'll hopefully know more about the result by day's end.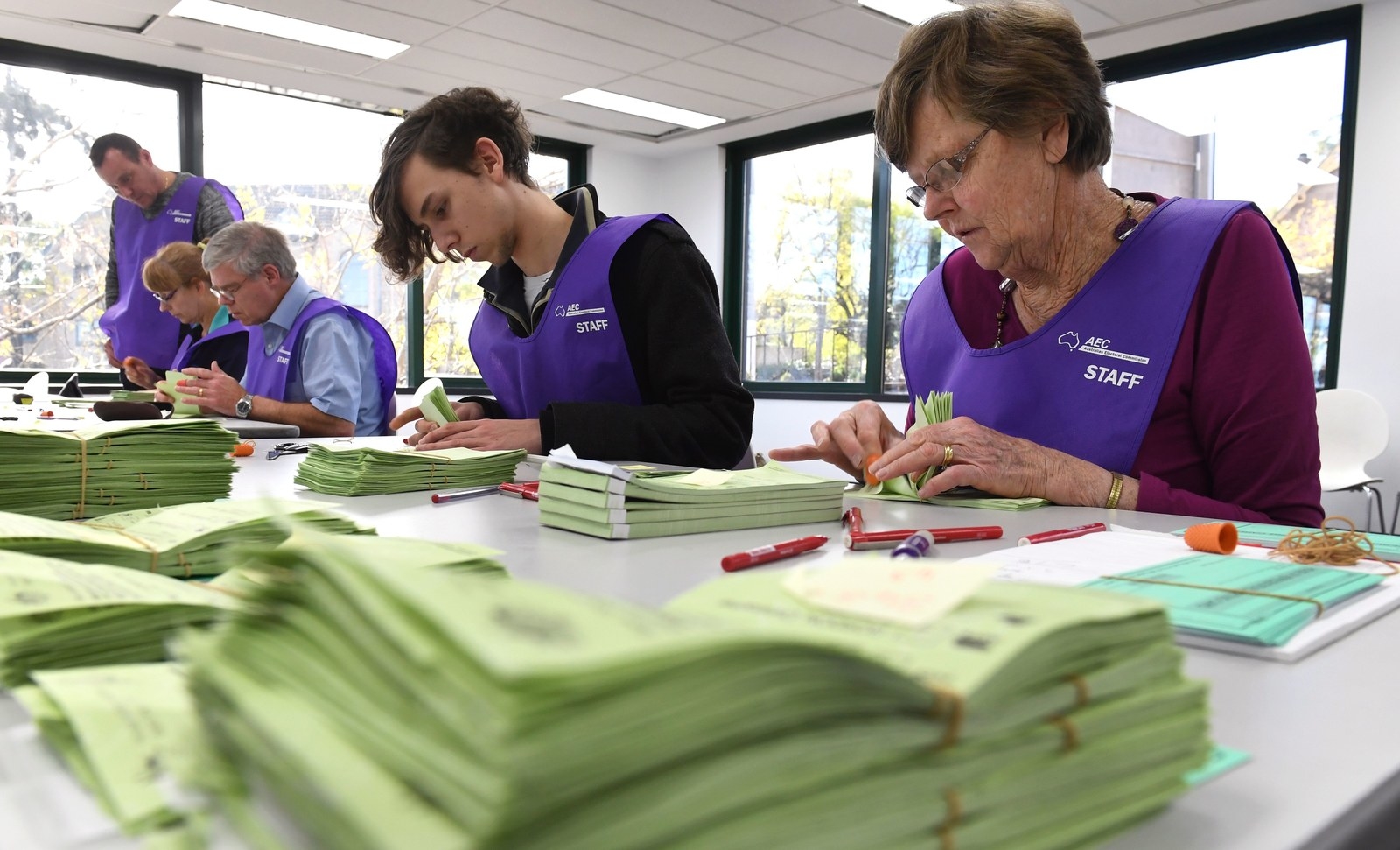 Barnaby Joyce, who could normally talk underwater, was surprisingly coy this morning when asked if he finds Malcolm Turnbull to be an impressive leader. It took a few attempts before he came up with a one word answer: yes.
Malcolm Turnbull took a slightly more conciliatory tone yesterday when discussing Labor's Medicare scare campaign yesterday, but Scott Morrison appears not to have gotten the message. He's still quite upset about it.
Deputy Liberal leader Julie Bishop is giving Malcolm Turnbull her full backing, saying he should stay on as leader despite the government's poor election results.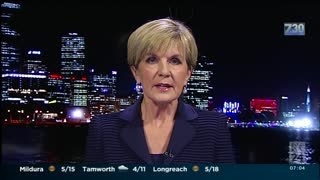 "He's been a consultative leader, he has been a leader with integrity. I believe he has led us well and he deserves to continue to be our leader," she told the ABC's 7.30 program last night.
Bishop also predicted the Coalition will be able to form a majority. Time will tell.