To enable the "Stay Smart" theme in a multi-faceted way, Holiday Inn Express & BuzzFeed created 5 social posts, 2 premium posts (quiz and custom animation) and 1 custom video all centered around smarter traveling.
12 Backpacking Hacks That Are Vital For Business Trips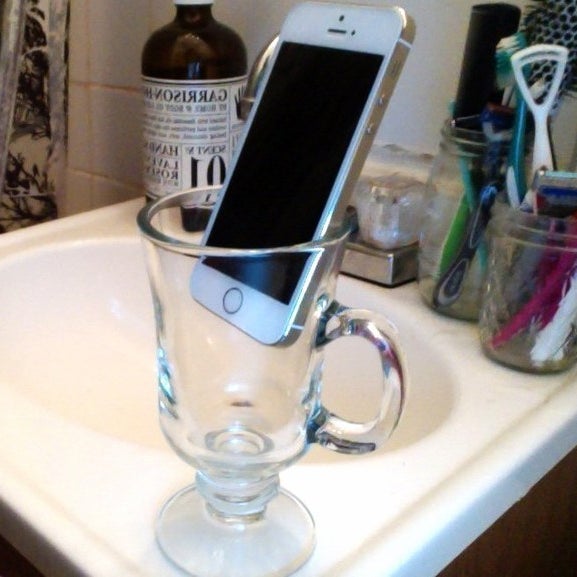 The Dos And Don'ts Of Traveling For Business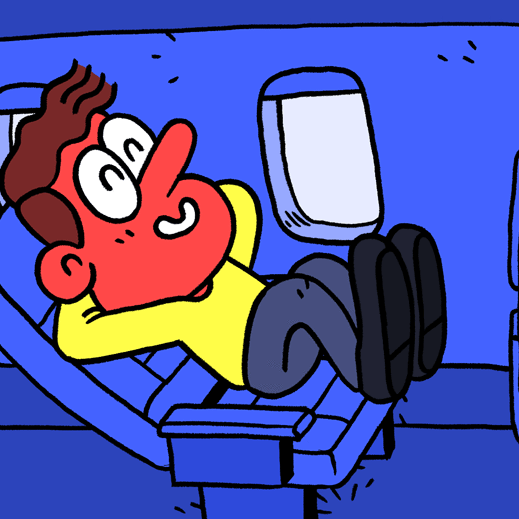 What Kind Of Smarts Do You Have?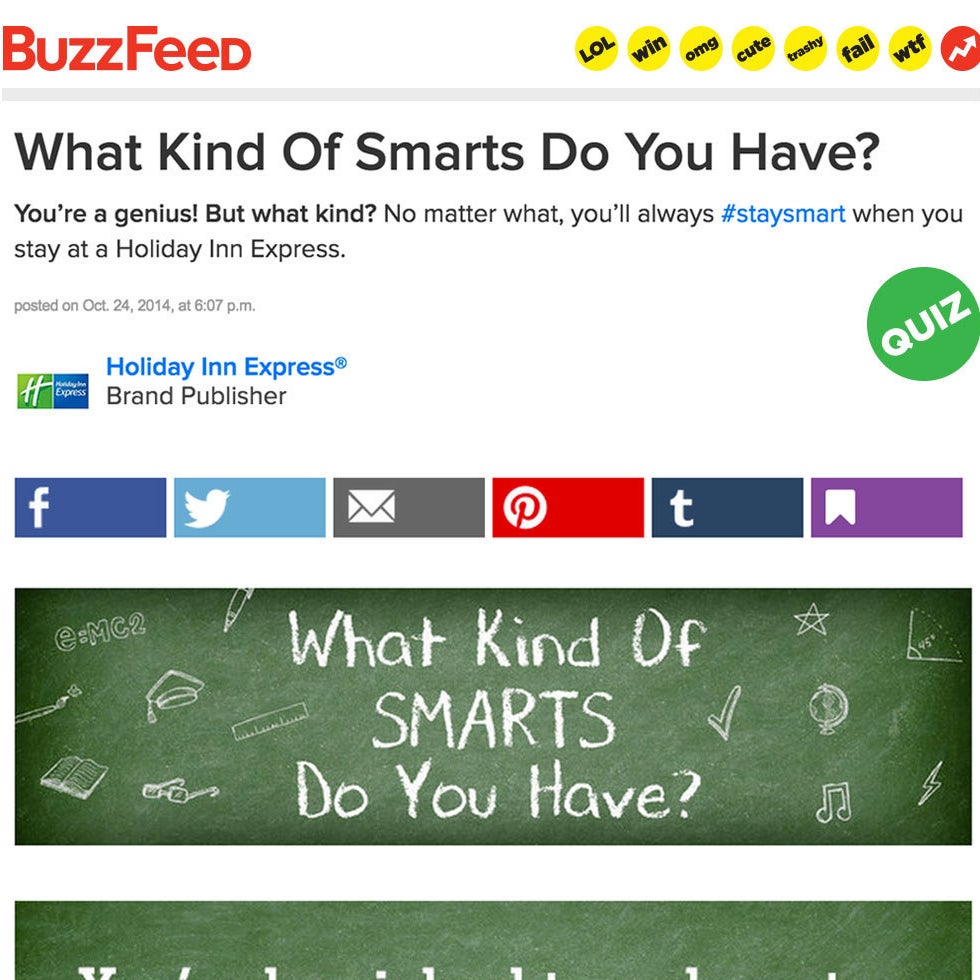 To fully bring the "Stay Smart" messaging to life, "8 Ways To Travel Smarter" video educated and engaged audiences by putting simple and useful traveling hacks to the test.


The program had exceptional results and exceeded all performance benchmarks. Overall, program content proved extremely successful with 669,200 total post views and 1,400,798 total video views.

The program successfully facilitated social conversation and achieved a social lift of 1.7X, resulting in 7 free, earned views from social sources for every 10 paid views.

"What Kind Of Smarts Do You Have?" resulted in significant audience engagement with 137K views, 103K completions and a 1.7x social lift. The top 2 audience quiz results were "Logic Smart" and "Travel Smart," showcasing that the content reached Holiday Inn Express' ideal audience.

"The Dos and Don'ts Of Traveling For Business" was the most social post of the program, resulting in 32K views and a 4.6X social lift.
"8 Ways To Travel Smarter" exceeded the view goal by 150% and resulted in 98% positive response rate from viewers. The video also facilitated social conversation with a 29:1 organic to paid ratio.
In addition to the program surpassing all benchmarks, Holiday Inn Express content was 67% more likely to reach its target audience of millennials than the internet average.

Through organic social storytelling with BuzzFeed, Holiday Inn Express successfully engaged their ideal audience, prompted social conversation around the "Stay Smart" messaging and surpassed all program goals. By creating a diverse, relatable content portfolio, Holiday Inn Express positioned itself as the best lodging option for business-minded travelers who want to stay smart.