A Day In The Life Of – is an ongoing series that spotlights employees at BuzzFeed.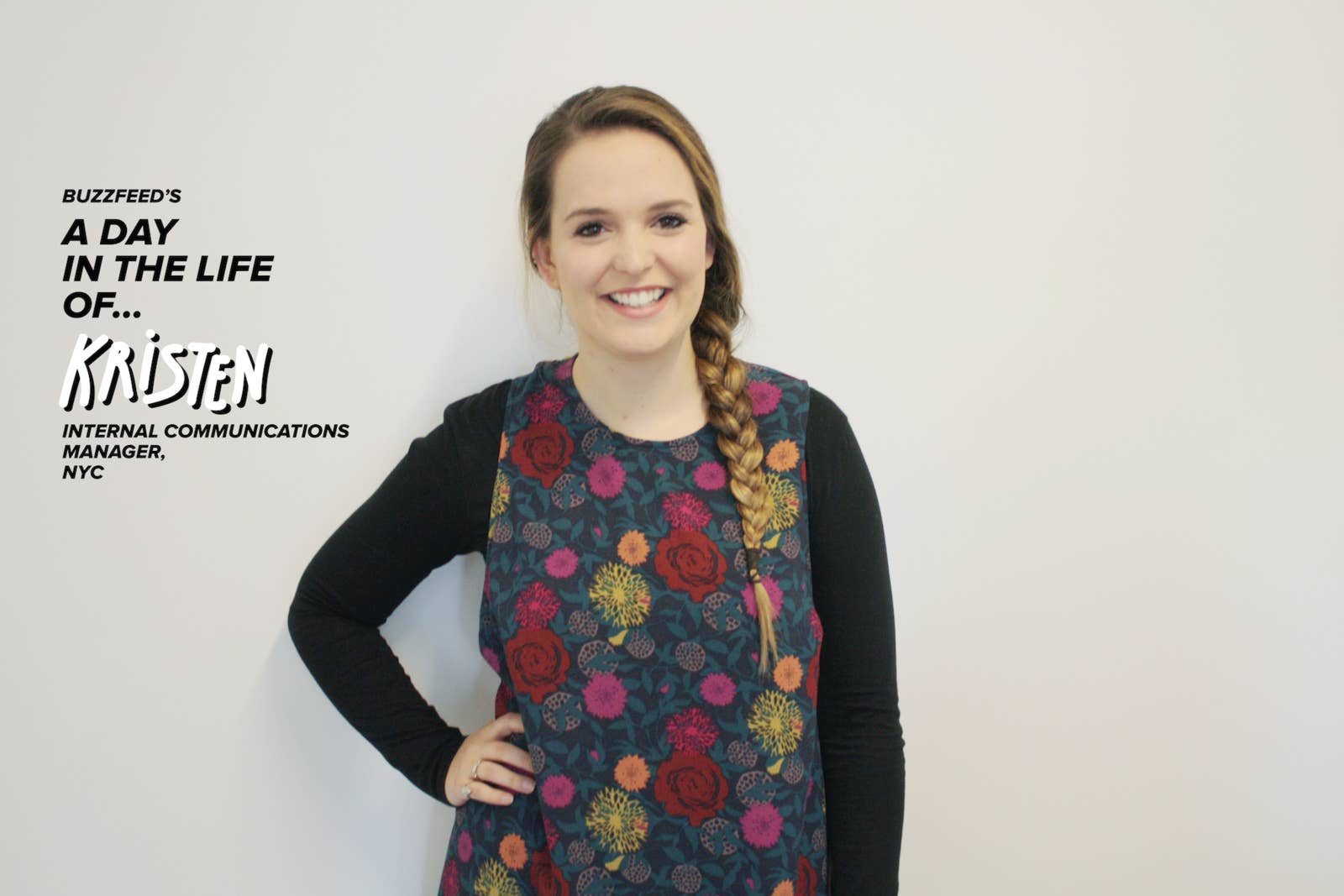 The last show that you binged watched? Narcos.
What did you study in college? Is it relevant to anything you're doing now? I was a communications major and specialized in PR. When I started at BuzzFeed I was on the PR team, but I recently started a new role in Internal Communications. So yeah, it's all related!
Where were you before BuzzFeed? Time Inc., I did PR for the Lifestyle group. So magazines like Real Simple, Health, Cooking Light, Southern Living.

How did you end up at BuzzFeed? Before I started full time in the Lifestyle group at Time Inc., I was an intern at Entertainment Weekly. My manager there, Cat Bartosevich, ended up going to BuzzFeed a few years later — she's now the head of PR for BuzzFeed Motion Pictures in LA. And she brought me in for an interview when they were expanding their PR team and needed someone with lifestyle experience.

In one sentence, what's your job right now? My job is about three main things: (1) making sure employees are informed of company news, strategy, and goals (2) thinking about effective ways for employees to communicate and collaborate with each other, and (3) creating channels for employees to give feedback.
What is the biggest challenge about your job? Wanting to tackle everything at once! My role is new at the company, so there is a lot to be done. Prioritizing can be a challenge when everything seems important.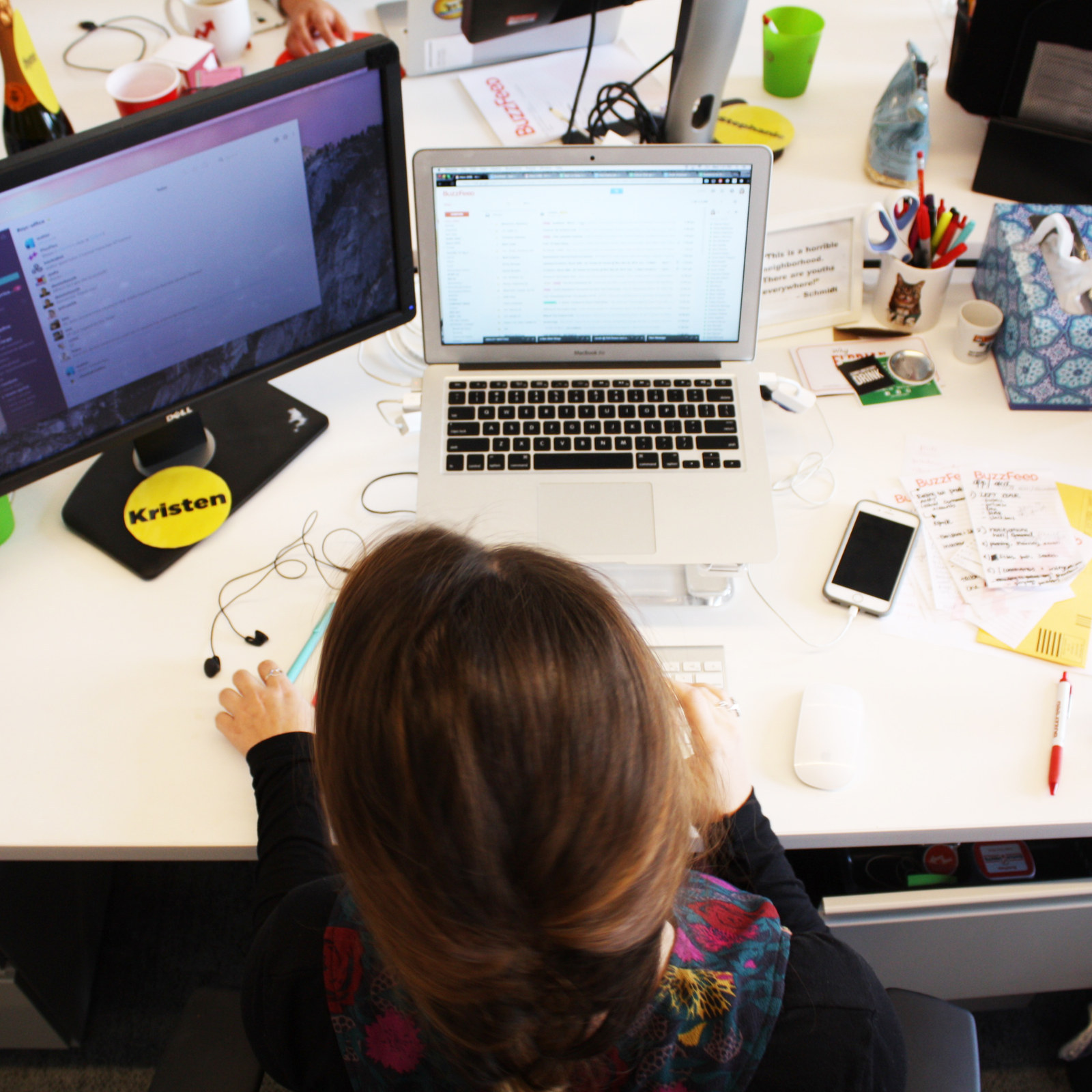 What is your favorite part of the job? I love my role because I get to work across the whole company with so many different people and teams. It's so great to learn about all of the areas of the business and meet so many new faces!
So this question... what does a typical day look like? I'm sure everyone says this, but there is no typical day. Many of the things I'm working on involve planning for the future, so it's really just a matter of what's on the calendar that week. If there's a big event coming up like a Brews (our office-wide meeting with pizza, beer, and employee updates), I'm coordinating with IT to make sure all the tech is going to run smoothly, I'm working with people on the agenda to figure out programming and what they're going to say. Most days I am bouncing around to a lot of different meetings with people across the company, training people on how to use Slack, advising on internal announcements, and snacking on mint chocolate chip fro-yo.
What's your favorite BuzzFeed story of all time? I mean, is it too cliche to say The Dress? That was a very cool week to work at BuzzFeed. As a company, we're good at a lot of things, but connecting people online and off with viral (sometimes perplexing, infuriating) content has to be one the things we do best.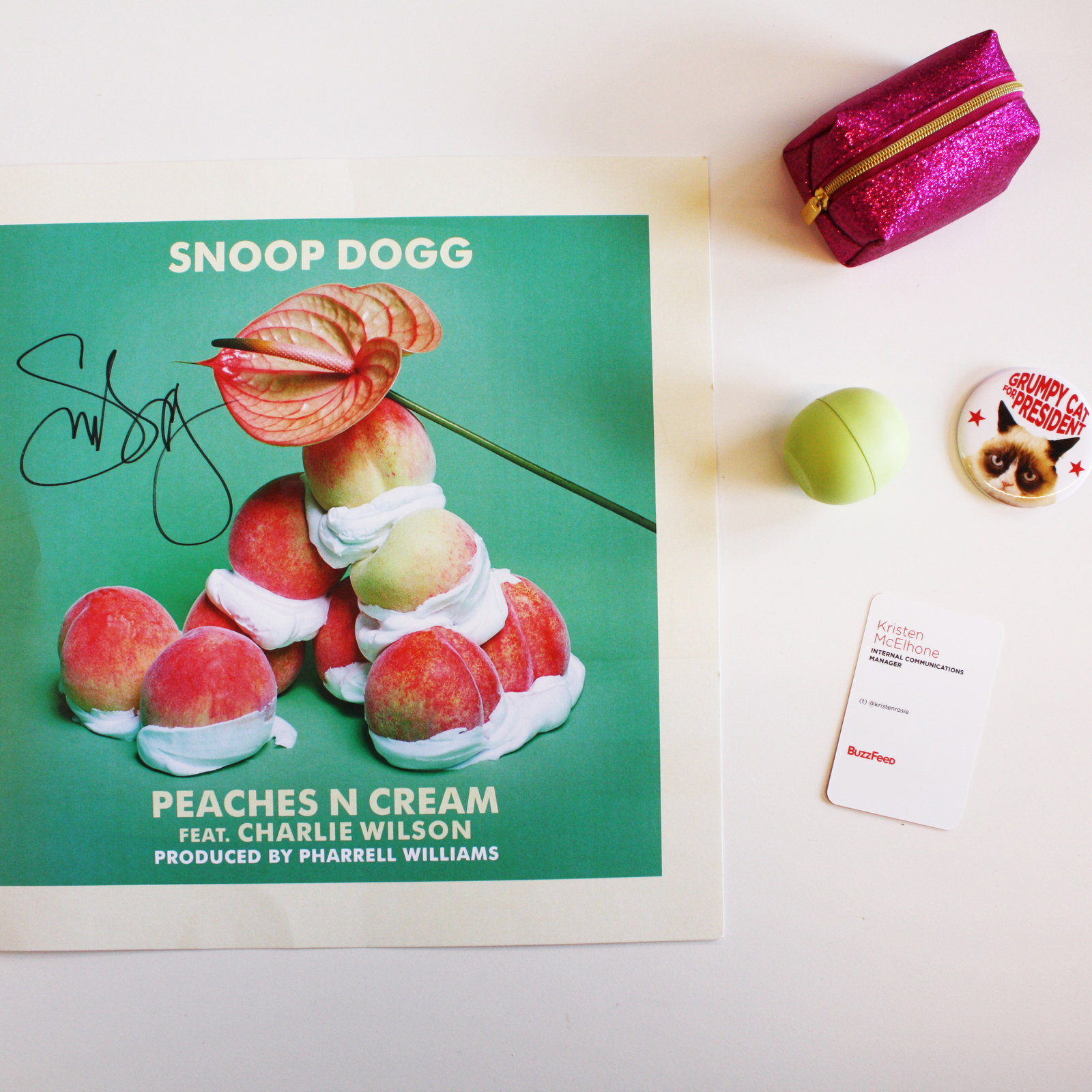 Who do you want to be when you grow up? Leslie Knope, even if I don't want to be in politics. She's just a boss.

Any advice for those who want to grow up to be you, and do what you do? You can study communications, but I do think there are multiple paths to get here, so don't worry too much about making the wrong decision there. For me personally, it was a lot about relationships and being good about keeping in touch with people. You can learn something from everyone. And even me switching from PR to Internal Communications, it was a lot about showing interest in other parts of the company I wasn't necessarily working on. Don't be afraid to step a little bit outside of your comfort zone if you're interested in taking on a new role. But in general, relationships are everything.
What was your favorite vacation and why? I studied abroad in Italy and that was pretty much a four month vacation in Europe. That's an easy answer.

If you could breed two totally different animals together, what new animal would you create? If I was trying to create the cutest thing ever – a puppy and a pig – but I feel like that would be a terrible hybrid. Maybe the face of a puppy and the curly tail of a pig.
Thanks Kristen!
Photo Credit: Anthony Duong | Interviewed by: Liz Kim