BuzzFeed & Lenovo
As a leading personal technology company since 1981, Lenovo was ahead of its time with a mission to get people connected to the web. Lenovo's approach to its products has stayed rooted in its motto, "we do what we say, we own what we do." In the spirit of doing and owning more, Lenovo partnered with BuzzFeed to seek and celebrate "those who do," and position itself as the preferred tech brand amongst millennials through custom content.

Lenovo and BuzzFeed created a total of 17 custom posts and 2 quizzes through the second half of 2014 with an always-on program. In order to engage the ideal audience of socially savvy millennials, Lenovo worked with BuzzFeed to create content that specifically appealed to those who led the most active lifestyles on and offline. The goal of the partnership was to maximize engagement with original content and spur advocacy through sharing.

19 Signs You're Definitely Dropping This Class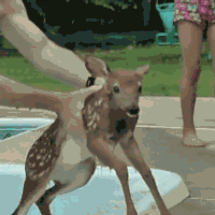 11 Pickle-able Foods That Will Make You Want To Start Pickling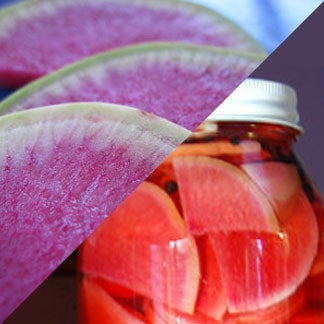 Are You Ready For Your 30s?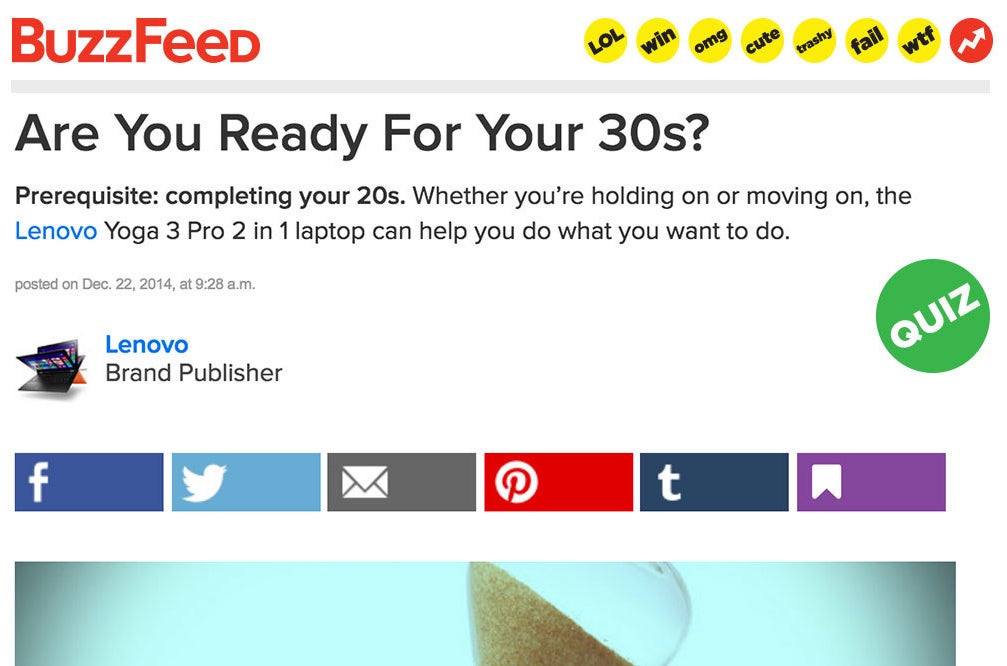 For every 10 users who saw Lenovo's BuzzFeed content through paid media, 5 additional people saw it via sharing, which exceeded the social lift goal of 1.3X.

Lenovo's BuzzFeed program was extremely popular with millennials. Lenovo's BuzzFeed content over-indexed for 18-24 and 25-34 year olds. Overall, 73% of the readers were aged 18-34.

The indexes jumped even higher when Lenovo and BuzzFeed created content tailored to college students:


Furthermore, Lenovo worked closely with BuzzFeed Partner to align the brand's own social calendar with BuzzFeed's additional social media outreach efforts...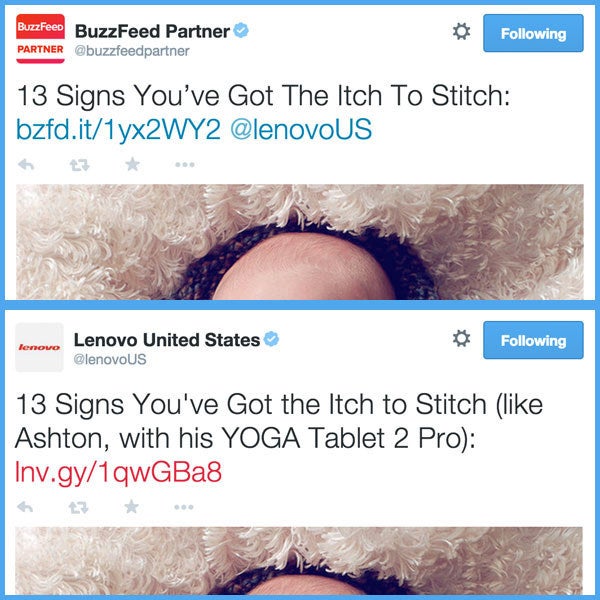 ...resulting in higher social performance and positive real-time responses from BuzzFeed readers: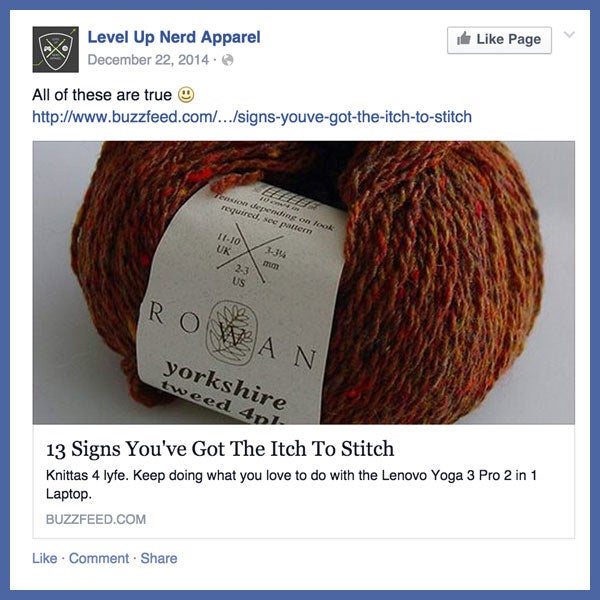 Through social storytelling and organic sharing, Lenovo and BuzzFeed were able to engage an active and diverse group of individuals who embody Lenovo's approach to products and life. By working with BuzzFeed, Lenovo created awareness for their brand, educated a new class of younger consumers, and established itself as a top personal technology company to a global audience.

"DigitasLBi's partnership with BuzzFeed provided Lenovo with the opportunity to create content that our target audiences responded to. We were able to break through the clutter and speak to subsets of our millennial audiences – college-aged back to school students, young parents, those on the cusp of turning 30 years old – organically, at scale, and in a new way." – Digitas