THE BUSINESS CHALLENGE
Gourmet Garden launched their Lightly Dried herb products in 2014. During the first four years the brand experienced significant growth, however sales have started to plateau in line with many major herb brands. As private-label products have started to occupy an increasing share of supermarket shelf space, well-known brands with historically strong consumer loyalty now fight to maintain their foothold in the market.
GOAL
Gourmet Garden set out to drive awareness and consideration of Gourmet Garden Lightly Dried herbs, by communicating their freshness and the appeal of the new pouch packaging.
STRATEGIC INSIGHT
Gourmet Garden is passionate about making fresh herbs and spices easy for everyday cooking. According to Lucid, two out of three Australians cook at home almost every day during an average week. To capitalize on this insight, the brand looked to provide consumers with mid-week meal inspiration that would coincide with their in-store price promotions and showcase their pouch packaging.
MAIN IDEA
The strategic insight came to life in the form of a Tasty video that provided a delicious, easy recipe for someone who likes to experiment with new flavours. The accessible recipe featured Lightly Dried Basil as the hero ingredient and highlighted its usage as an in-meal ingredient and as a garnish on top.
The brand was featured prominently throughout the video – including an early product shot, usage of the new pouch packaging, continued usage with product logo, and a branded end card – keeping Gourmet Garden Lightly Dried Basil top of mind.

Tasty Recipe: Basil and Halloumi Bites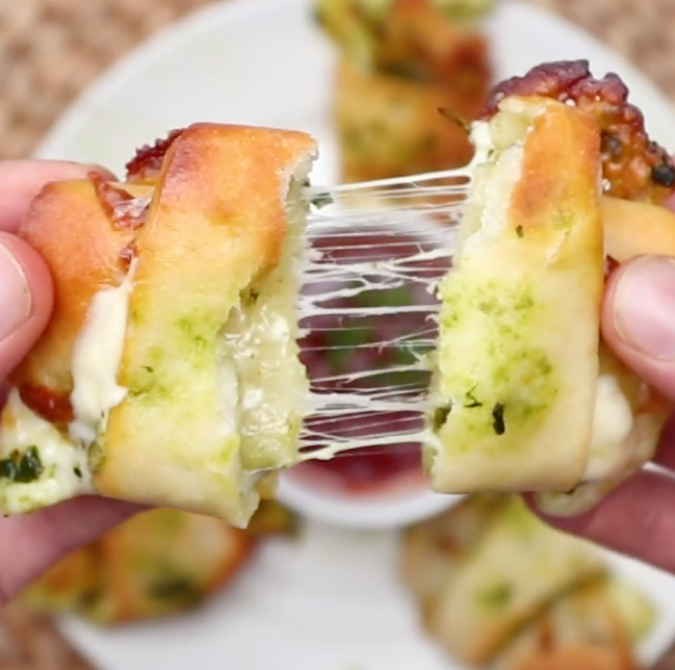 DISTRIBUTION STRATEGY
We have a blended methodology of reaching a brand's audiences through loyal fans and the Facebook audience where we optimize videos towards the most shares, gaining the highest potential "qualified reach" for your brand's content.
For Garden Gourmet, we targeted relevant audiences that were likely to resonate with the recipe, and were a good fit with the desired audience of experimental cooks and early adopters, as well as people interested in wellness and young families. We targeted BuzzFeed's Tasty, Goodful and Nifty audiences, as well as people who had engaged with Parenting content across our site, as well as our parenting brand, Playfull. We also leant on Facebook targeting of those interested in recipe, cooking, and health and wellness content.
RESULTS
Mass reach was achieved as a result of this strategy for Gourmet Garden, with high engagement and shares seen among a relevant audience that the Tasty video resonated with.

We also measured the attitudinal impact of the video using a forced exposure study. Results were exceptionally strong across metrics, outperforming relevant benchmarks. There was an increase in awareness – a testament to the prominent brand integration that kept Gourmet Garden top of mind for consumers. Additionally, the video was able to convey product freshness and showcase Lightly Dried as an alternative to fresh herbs.

KEY TAKEAWAYS
McCormick's partnership with Tasty was a true success, allowing the Gourmet Garden brand to grow by reaching, engaging, and promoting intent among consumers by featuring the brand within an accessible recipe. The tried and true Tasty format prominently incorporated Lightly Dried Basil as the hero ingredient, enticing users to consider the brand. With increased awareness of its versatility and freshness, the brand is now well-positioned for growth moving forward.
"Our partnership with Tasty has been an awesome opportunity to gain both awareness of our Lightly Dried products and provide usage inspiration to an engaged audience of busy cooks."


- Megan Brabant | Marketing Manager – Herbs, Spices & Seasonings, McCormick