THE BUSINESS CHALLENGE
In a saturated credit card market, there are a lot of cash back offerings that consumers are tasked with evaluating. With many cards offering rotating categories and confusing multipliers, consumers don't always know what's what or understand all the nuances.
Citi wanted to bring awareness to the Citi Double Cash card, a card that goes against the confusing category conventions and means what it says.
GOAL
Drive awareness and improve brand perception of Double Cash.
STRATEGIC INSIGHT
In a confusing category, Double Cash just tells it like it is. You get cash back twice on purchases with 1% when you buy and 1% as you pay, no categories and no limits on what you can earn. This unique value proposition allows Citi to position Double Cash as the straightforward cash back card.
We used this tell-it-like-it-is positioning to tap into the cultural zeitgeist and inspire a three-part campaign of original branded content to coincide with major cultural moments that aligned with the Citi Double Cash card's Means What It Says campaign.
MAIN IDEA
This strategic insight took form as the Double Cash "Cards that say what they mean." During holidays throughout the year, when everyone sends out "perfect" cards, we developed a set of cards that shines a light on the more honest side of the season. What better way to spread cheer with your friends and family than saying what everyone is really thinking during the holidays?
PART 1: HOLIDAY
To kick off the three-part campaign we created a quiz, What Honest Holiday Card Should You Give This Year? and a complementary post that featured all of the custom illustrated cards from the quiz. Consumers could also share the cards to their social channels or download physical copies of the cards to hand deliver.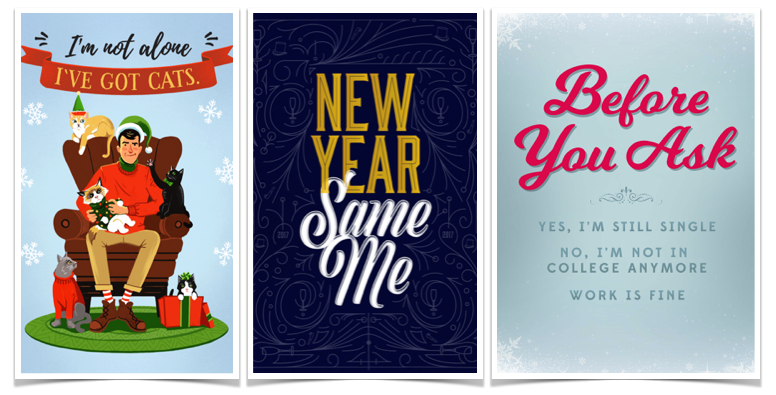 PART 2: VALENTINE'S DAY
Building on the first holiday cards creative, we created a second listicle, 8 Valentine's Day Cards That Say What They Mean. We were able to humorously tap into cultural truths and the things people really want to say to friends, family and even their crushes on one of America's biggest made-up holidays.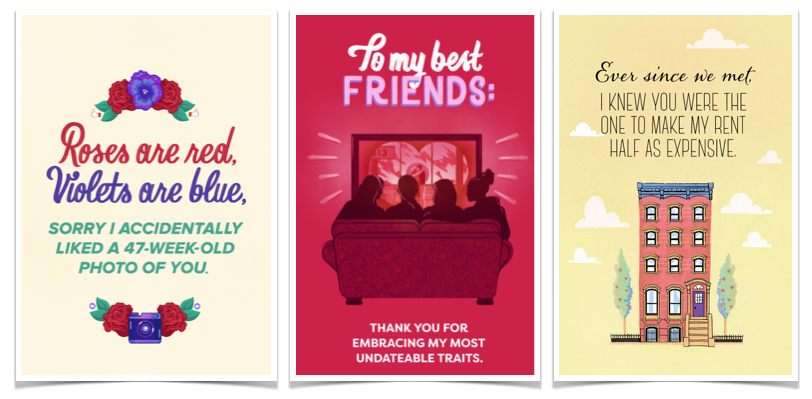 PART 3: MOTHER'S DAY
To round out the honest cards program, we created a third and final post: 8 Mother's Day Cards That Say What They Mean. We poked fun at the refreshingly honest ways we should thank our moms (and those who act like moms).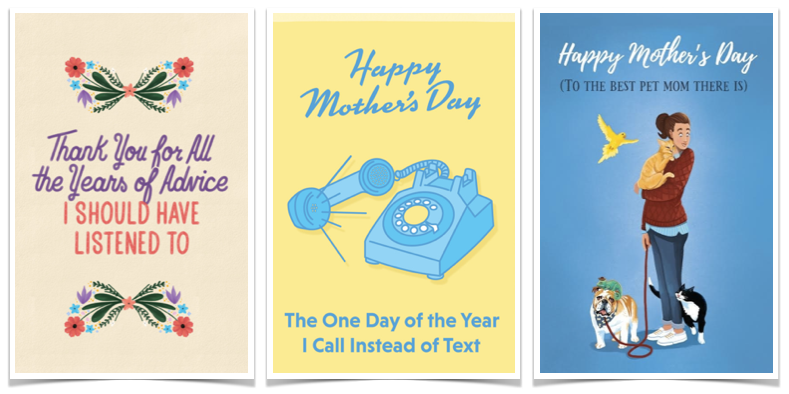 RESULTS
The "Cards That Say What They Mean" campaign became the highest performing Citi program to date and resonated particularly well with the target audience. We saw an overall average 5.8% CTR with BuzzFeed readers interested in family-focused content, surpassing the 1% CTR benchmark. The Valentine's Day Card program was the most viewed piece of branded content on BuzzFeed during the month of February.

We also conducted a brand study with Millward Brown that showed significant movement among the exposed group (paid and organic visitors who saw Citi's branded content on BuzzFeed.com) on both desktop and mobile. Impressively, The results show that we were able to increase awareness, message association and favorability across all three campaigns.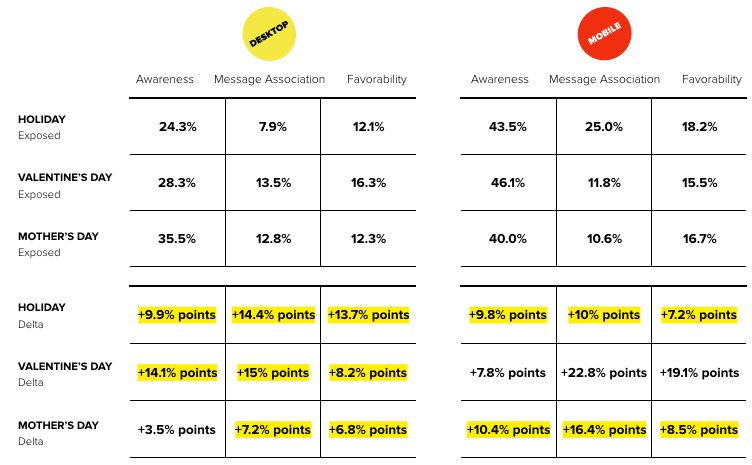 Compared to our initial Holiday Card launch, our Mother's Day cards doubled engagement and over 90k cards were downloaded in total.
KEY TAKEAWAYS
The "Cards That Say What They Mean" campaign proved that strong, relatable and culturally grounded insights can create relevance for a variety of people, including the BuzzFeed audience. This Means What It Says message translated well to both the format and tone associated with BuzzFeed and enabled us to communicate our message in a humorous and relevant way. Delivering a series of consistent content helped improve brand metrics even more over time.