Earlier this year Ben Kaufman, the Head of Commerce here at BuzzFeed, was at an industry trade show feeling a little… inspired. He saw an opportunity for retail to merge with experiential in a whole new way, and there was no better place to start than with family and play. In true Ben Kaufman fashion, less than 7 months later, the doors of CAMP opened.

When you first enter CAMP you are suddenly taken back in time to an old-school general store filled with toys, books, clothing and gifts for all ages. To some, it might appear that this is perfectly curated shopping experience is CAMP.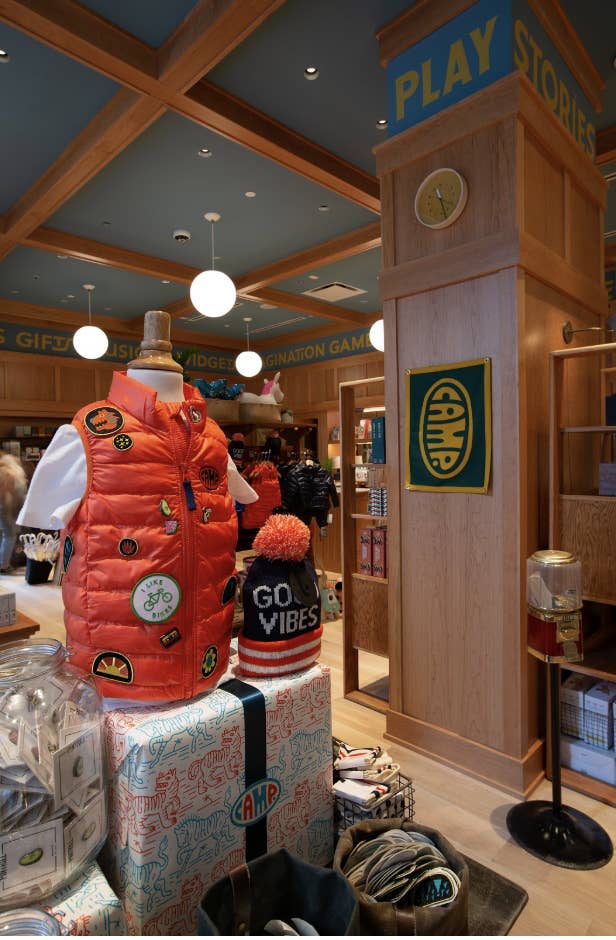 But hold on tight: this is actually just CAMP's Canteen. If you look closely at the beautiful millwork walls of the Canteen, you will notice that one of them is a magic door that will transport into CAMP's first experience, Basecamp, which runs through March 15. The more than 10,000 square foot space includes interactive installations like a bunk with a slide that takes you into a sequin-covered dance hall or hop over to the lake which features a musical dock. Basecamp is sponsored by Mastercard and cardholders get free gift wrapping and discounts to daily to CAMP activities.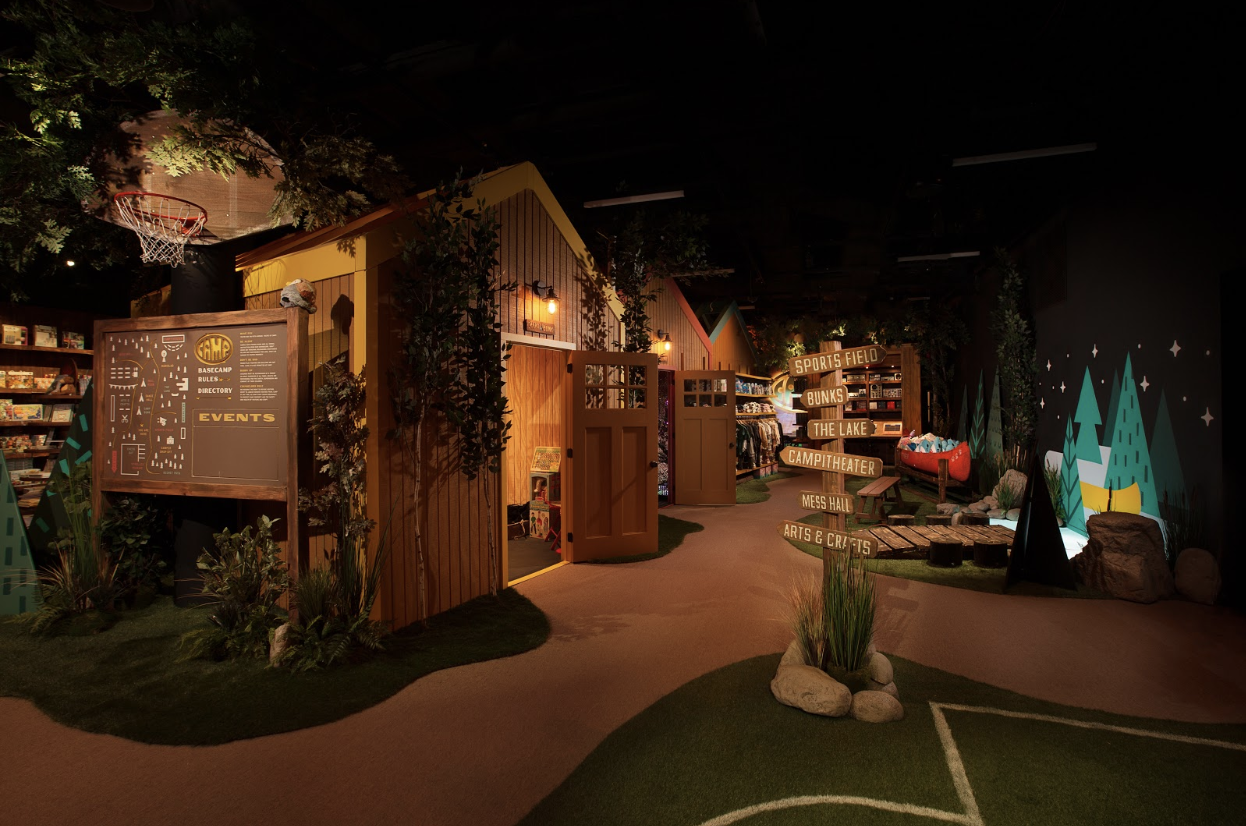 Around the corner you will find the Campitheater where counselors lead children of all ages in songs and rhymes.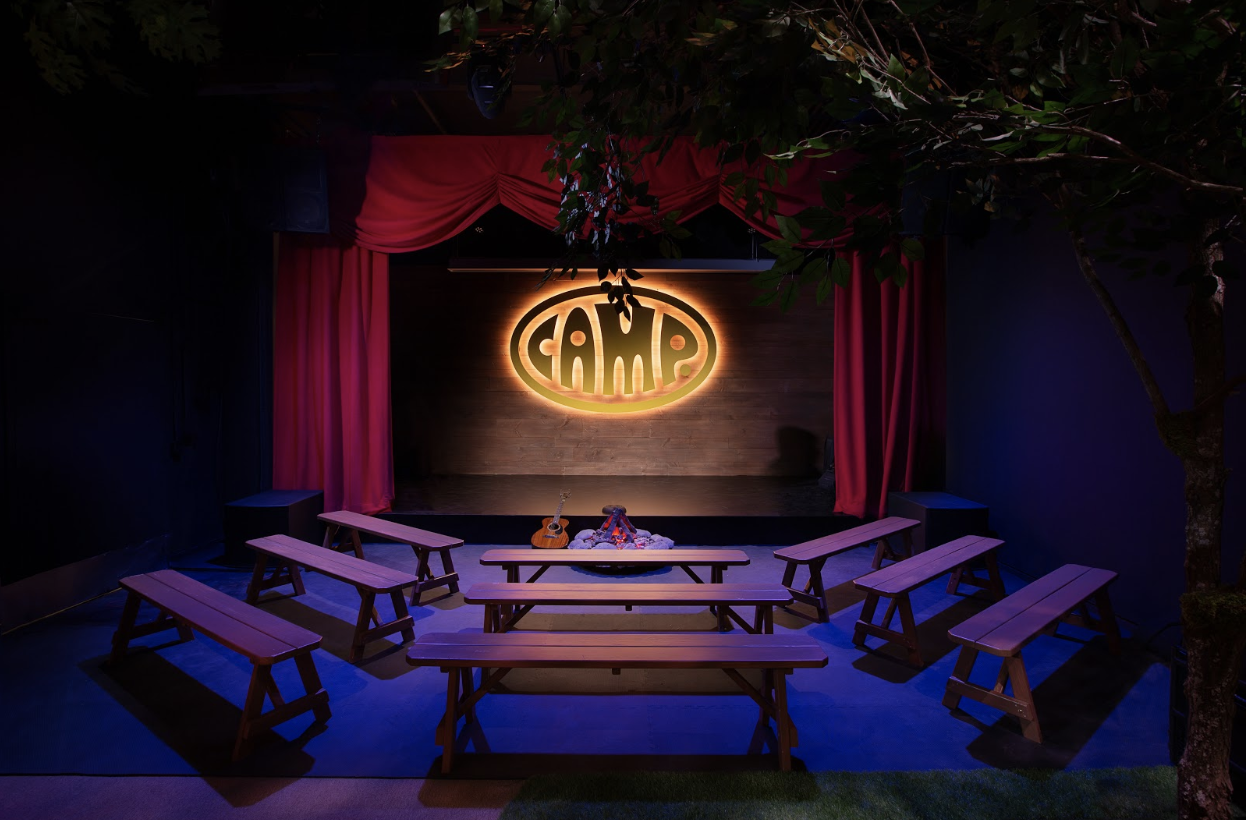 As you continue through the experience you will find toys curated for all ages and genders from educational games to fairy princesses and creepy monsters and everything in between. You can even check out the official Lick A Bubble Bar at CAMP, which was created through a CAMP and BuzzFeed partnership with Imperial Toy. In addition to the bar, Lick a Bubble is also running an integrated media partnership with BuzzFeed including an instagram takeover with Hannah William, BuzzFeed Creator and star of "Mom In Progress."
Guess what? You're not even halfway through the CAMP experience yet! Get ready for some more hands on fun… As you round the corner you'll see the mail room, where you can write letters home or stop by the arts & crafts area where CAMP holds all sorts activities including DIY Duct Tape Wallets and Popsicle Stick God's Eye Craft Class with Kid Made Modern. Scheduled activities need to be signed up for in advance and will require a fee, but sing-alongs and many other fun experiences at CAMP are free!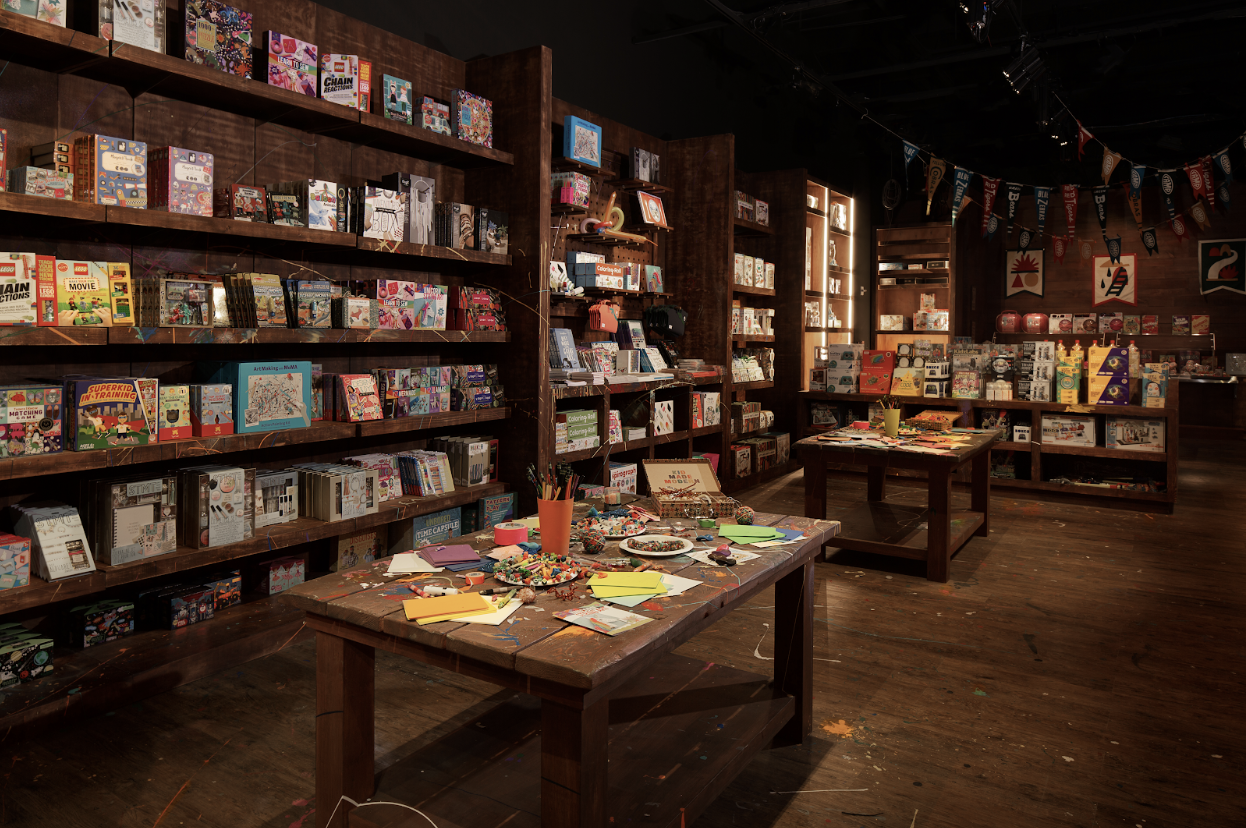 After all these fun activities you are sure to work up an appetite, so don't forget to stop by New York's newest Milk Bar for an exclusive CAMP CAMP-themed s'mores sundae and all your favorite Milk Bar treats, plus Counter Culture Coffee can provide caffeinated pick me up for the adults too!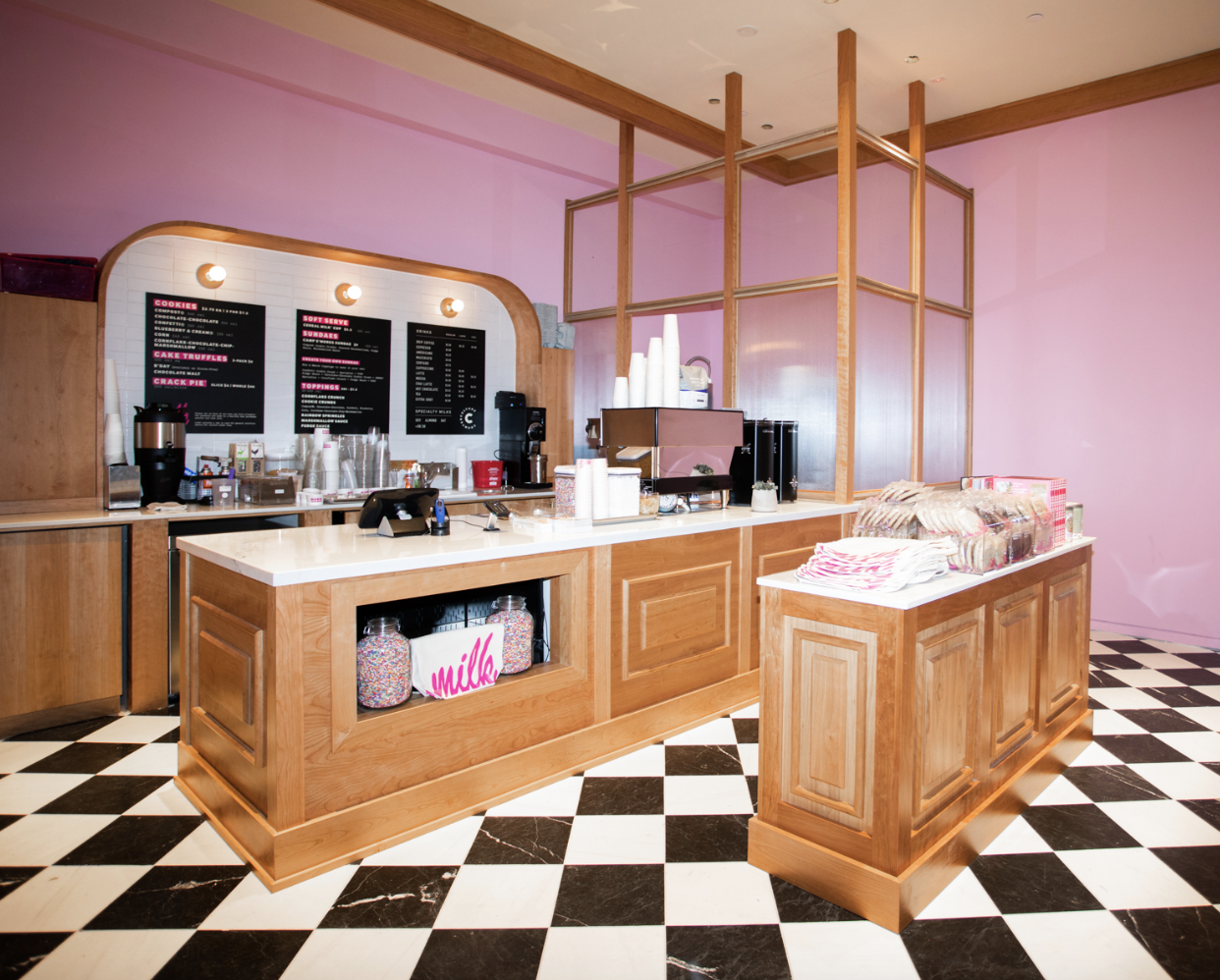 Who doesn't love CAMP? Beyond the inaugural Fifth Avenue location, we're gearing up to take CAMP all across the U.S. with more stores opening soon. Check back here for updates!