BuzzFeed's Tasty, the world's largest social food network, today launched an all-new line of limited edition ice cream flavors in partnership with Nestlé Dreyer's Ice Cream. Available in grocery stores nationwide, Tasty Ice Cream will offer unique and exciting flavors on a rotating basis, so ice cream aficionados can always expect new combinations, true to Tasty's lens on bringing fun twists to traditional recipes.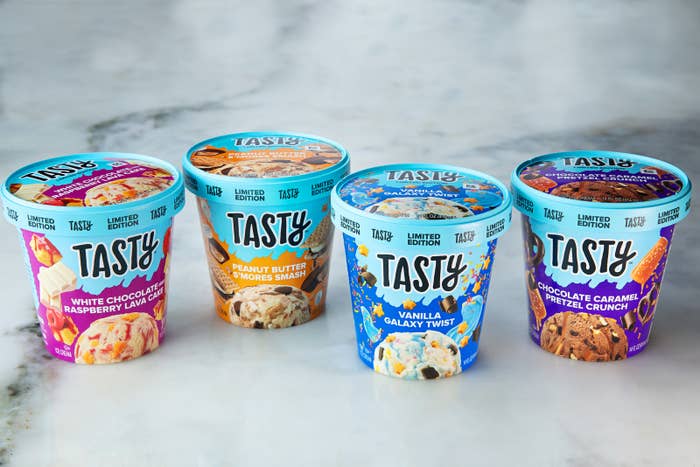 Tasty reaches a massive audience of 500 million monthly viewers with its tantalizing and creative food videos, which make cooking fun and accessible for chefs of all skill levels. Since launching in 2015, Tasty has expanded from the top-down format it popularized to become a fully diversified food brand with long-form content and a growing slate of kitchenware items and cookbooks. Tasty's line of ice cream, produced by Nestlé Dreyer's Ice Cream, is available starting mid-February in 14 oz containers at grocers throughout the US.
"Tasty has taught a new generation to cook, and is a large part of our users' everyday lives – from the recipe videos on their phones, to the pots and pans in their kitchen, and now to the ice cream in their freezers," said Talia Halperin, Tasty's General Manager of Commerce. "Tasty is all about driving human connection around food, and what's more social than ice cream?"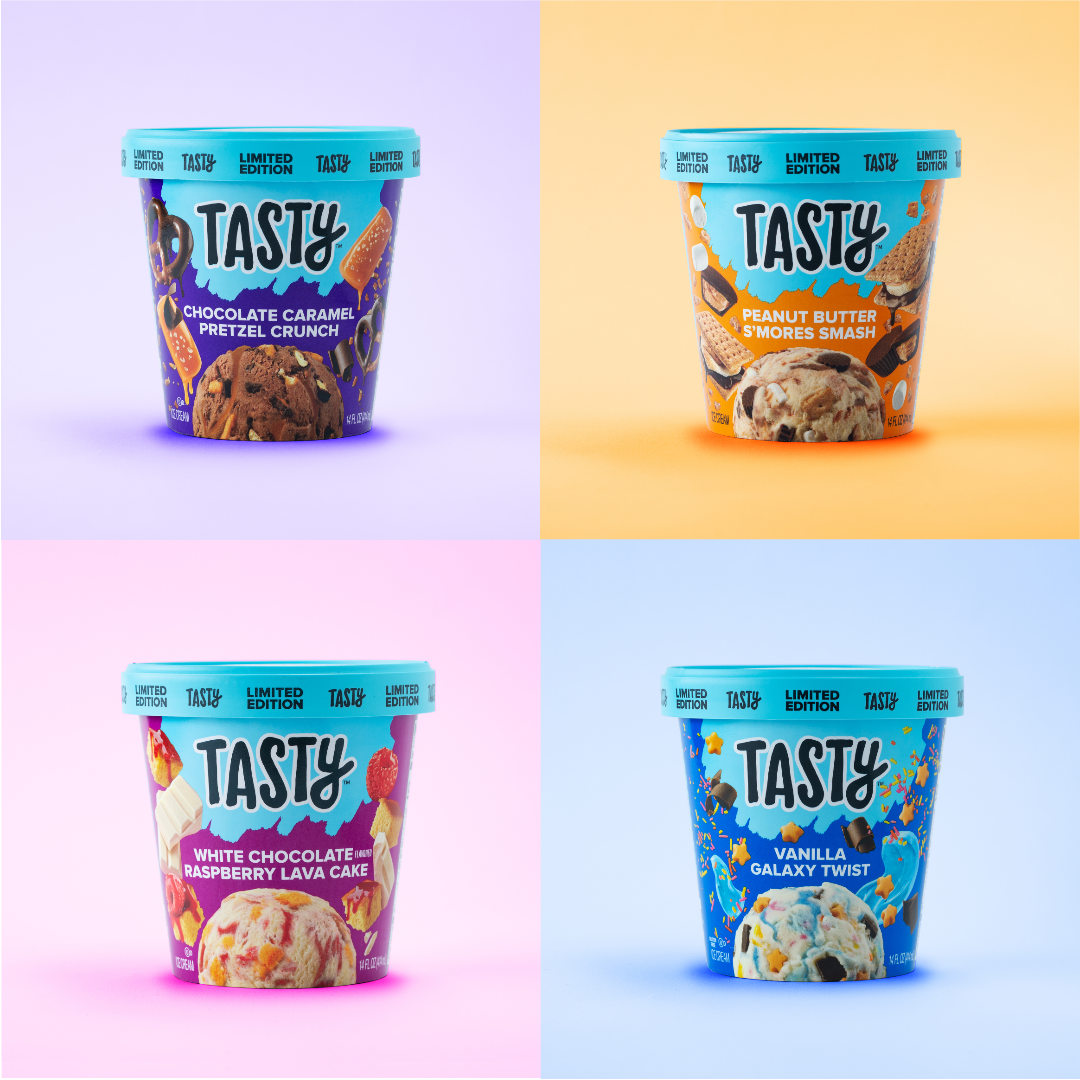 Each set of Tasty limited edition ice cream flavors will only be available for a short period of time before the next wave of flavors launches. The first four flavors are: Vanilla Galaxy Twist, Peanut Butter S'mores Smash, White Chocolate Raspberry Lava Cake, and Chocolate Caramel Pretzel Crunch.
For press interested in product samples, please contact pr@buzzfeed.com.