TURKEY SAUSAGE PIZZA POCKETS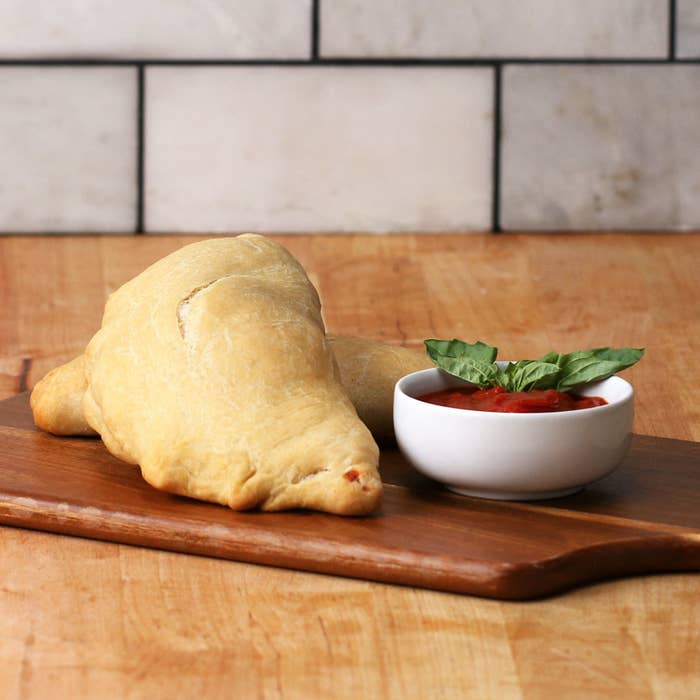 INGREDIENTS
Servings: 8
**Note: Video shows 4 pockets, written recipe serves 8**
2 teaspoons olive oil
1 package Butterball Hardwood Smoked Turkey Sausage, cut on the bias
1 cup diced green pepper
1 cup diced onion
1 cup sliced mushrooms
Salt and pepper
2 pounds pre-made pizza dough, cut into 8 equal (4 ounce) pieces
1 cup marinara sauce, plus more for dipping
1½ cups low-fat shredded mozzarella
PREPARATION
1. Preheat the oven to 375℉/190℃.

2. Heat a large saute pan over medium-high heat. Add the olive oil. Add the sausage and cook on one side for 4-5 minutes. Flip to brown other side. 

3. Add the onions, green peppers, and mushrooms. Cook until softened, 3-5 minutes. Season with salt and pepper.

4. On a lightly floured work surface, roll out each ball of dough into a round disc.
5. Spoon a small amount of marinara sauce in the center, followed by sausage, vegetables, and cheese. Fold the disc in half and pinch to seal the edges. Transfer to a parchment-lined baking sheet. 

6. Optional: Coat pockets with egg wash before baking.

7. Bake until golden brown and crispy, about 15-18 minutes. 

8. Dip the pockets in additional marinara sauce.

9. Enjoy!