Ok, people always look at me like I'm crazy when I say Anaconda is a great movie,
BUT just hear me out: this movie is totally amazing, hilarious, and way underrated.
Obvious SPOILERS are below if you haven't seen the movie.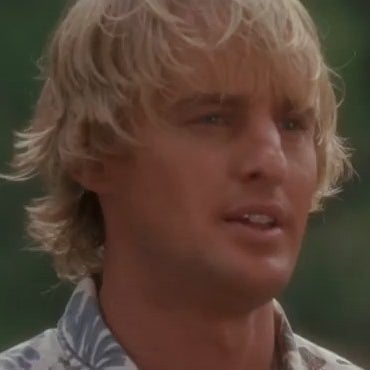 I mean COME ON this is an amazing cast:
* Pre-Jenny from the block Jennifer Lopez
* Straight Outta Compton Ice Cube
* Owen Wilson before anyone knew who Owen Wilson was
* Crazy ol' Jon Voight
* Jonathan Hyde playing basically the same cowardly British guy he did in Titanic
And I'm sorry but you haven't lived until you've seen Ice Cube fight a giant animatronic snake.
Did you guys hear about the All Def Movie Awards? The awards Russell Simmons set up as an alternative to the Oscars this year?
Yeah, well Ice Cube won the 'Best Black Survivor In a Movie' award for......ANACONDA.
Anaconda: where Owen Wilson dies before the black guy.
Ok so 1997 was basically the year the world was introduced to JLo, she rocked our world in Selena and fought a giant freaking snake in Anaconda. And the rest is history.
Look at her totally rad curls at the premiere for Anaconda, why does she not wear her hair like this anymore?
4.
The Script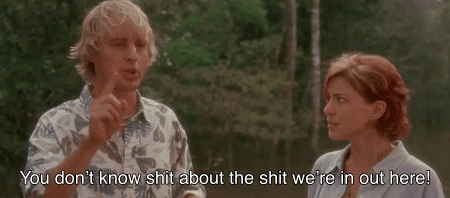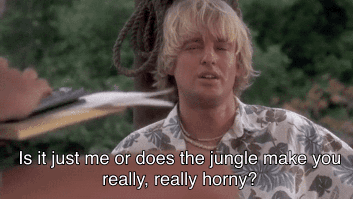 5.
Jon Voight's Crazy Ass Performance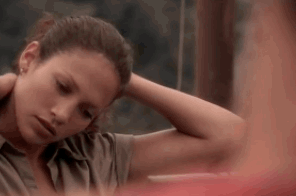 Ok, Jon Voight's entire existence in this film is an absolutely amazing hot mess.
First: his freakin' crazy (supposedly Paraguayan) accent is totally all over the place. Second: his weird old man pony tail. And third: his ridiculous facial expressions like these actual faces he actually made.
like someone is actually killed by Jon Voight's crotch lol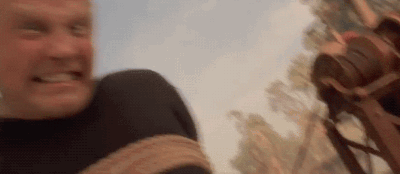 6.
The Anaconda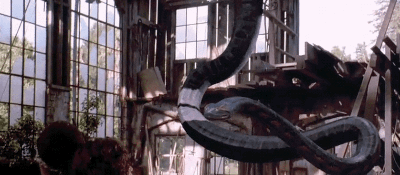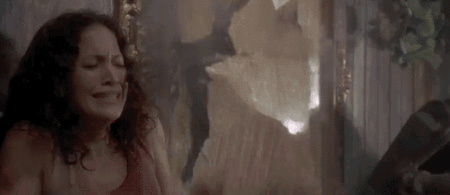 7.
Tons of Crazy WTF Scenes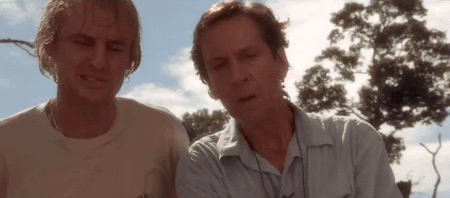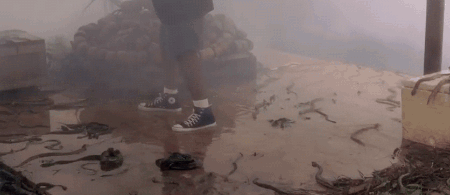 8.
The Deaths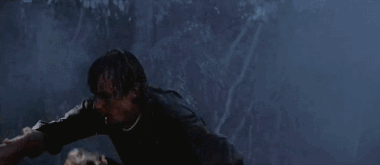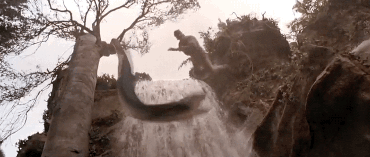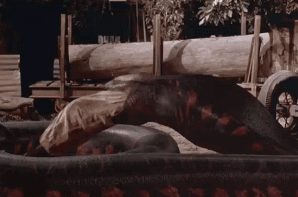 jon voight is so tasty the snake wanted to eat him twice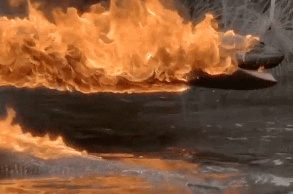 Ok, saving the best for last: the fire snake. After getting their asses handed to them the entire movie by this friggin snake JLo and Ice Cube decide to blow it up, of course. But for whatever reason the giant explosion doesn't blow a million snake chunks sky high, but turns the giant snake into a giant FIRE snake.
Because this movie is ridiculous and amazing and it has a fire snake.
So go do yourself a favor and watch Anaconda. You won't regret it.