Sweet Chili Prawn Skewers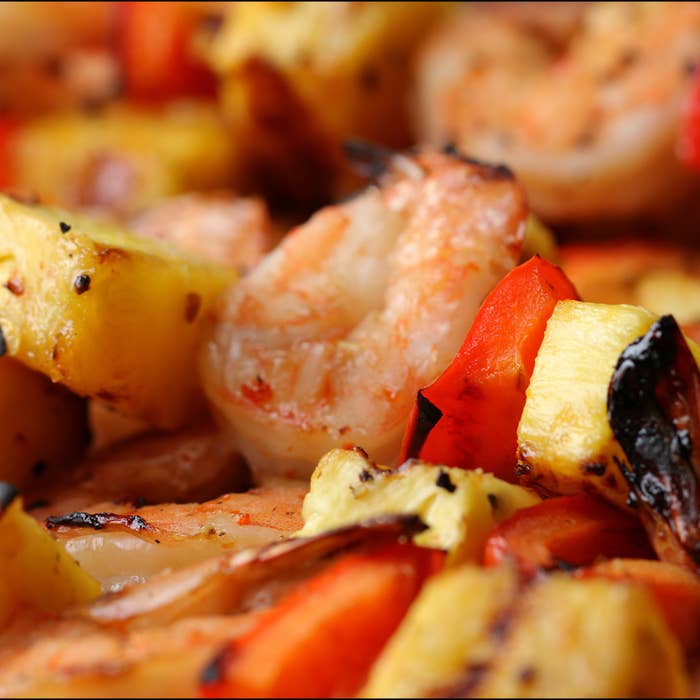 INGREDIENTS
Servings: 8
½ kilograms prawns, cleaned
2 red capsicum
1 pineapple
Salt, to taste
Pepper, to taste
500 millilitres (2 cups) sweet chili sauce, divided
60 millilitres (¼ cup) soya sauce
1 bottle of Bundaberg Lazy Bear Rum
Wooden skewers for grilling, soak for one hour before grilling
PREPARATION
1. Remove the seeds from the capsicum and cut into large pieces.

2. Cut the pineapple into cubes.  

3. To assemble, alternate pieces of prawn, capsicum, zucchini, and pineapple on the skewers.

4. Whisk together 1 cup of sweet chili sauce with the soya sauce. Set aside.  

5. Heat the barbeque to medium-high heat.

6. Season the skewers with salt and pepper and brush liberally with the sauce.

7. Grill 3 minutes per side until prawns are cooked through and the vegetables and pineapple have good grill marks.

8. Serve with remaining sweet chili sauce.
9. Best paired with Bundaberg Lazy Bear Rum
.
10. Enjoy!