Beetroot Sliders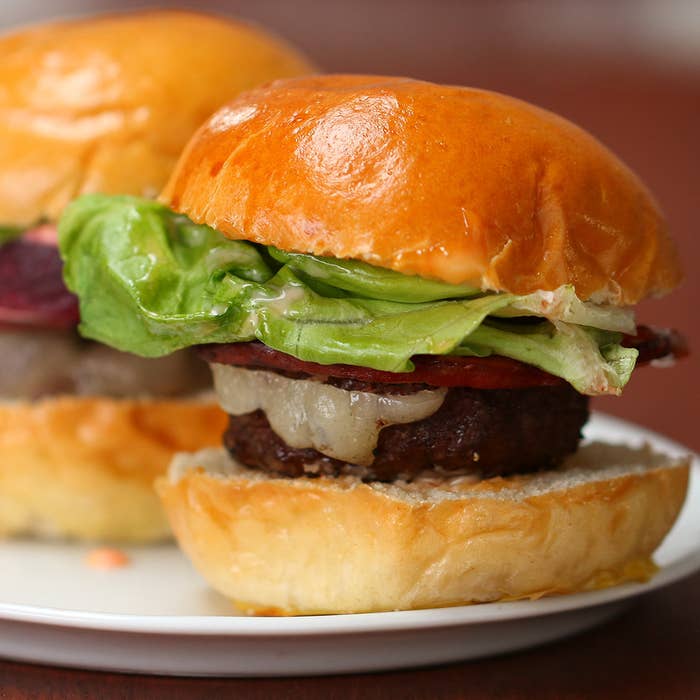 INGREDIENTS
8 mini burger patties (sliders)
8 slider buns
Salt and pepper
8 small pieces (slices) cheese
8 slices ham
½ cup mayonnaise
¼ cup sweet chilli sauce
2 garlic cloves
8 sliced beetroot
Butter lettuce leaves
1 pack of Bundaberg Lazy Bear Rum
PREPARATION
1. Preheat BBQ to high
.
2. Season patties with salt and pepper, place on BBQ and sear, turning once. Then lower heat to medium to finish cooking (8-10 minutes). In the final 4 minutes, BBQ ham.

3. Mix mayonnaise, chilli sauce, and minced garlic, set aside.

4. Assemble burgers, with beetroot, ham, lettuce and a spoonful of sauce
.
5. Best paired with a Bundaberg Rum Lazy Bear!

6. Enjoy with mates!