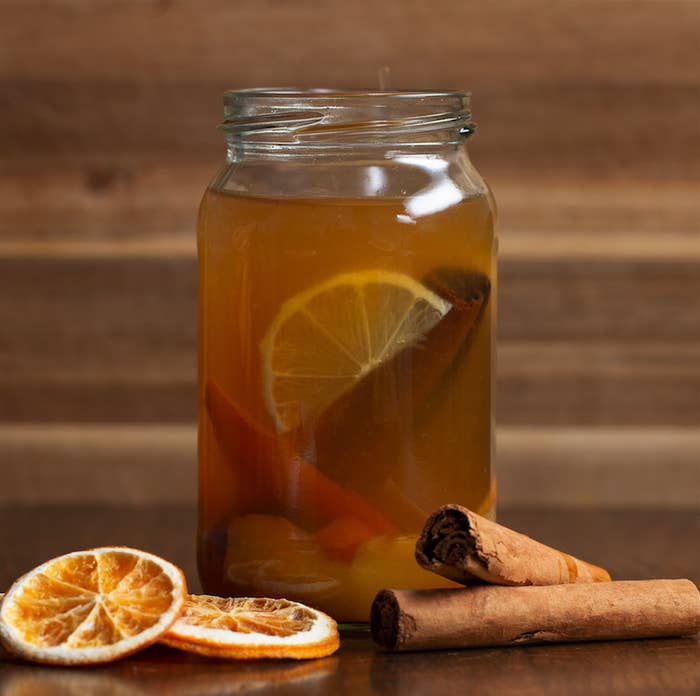 Serves: 6

Ingredients
100 millilitres maple syrup
1 lemon
1 orange
20 grams ginger, peeled and sliced
2 cinnamon sticks
1 pinch of nutmeg
650 millilitres tonic water
250 millilitres Bulleit Bourbon Whiskey
Preparations
Place a medium-sized pot over a low heat and add the maple syrup, peel of the lemon, peel of the orange, ginger, cinnamon sticks, and nutmeg. Simmer on low for 10 minutes stirring occasionally

Cut the lemon in half and thinly slice one half, set aside.

Next add the tonic water, Bulleit Bourbon Whiskey, juice of the orange, juice of half a lemon, and lemon slices to the pan; stir and continue to heat on low for around 15–20 minutes or until warmed through. It is important not to simmer or boil the drink as this will cook off the alcohol.

Serve and enjoy!
Want to make your own Mulled Bulleit Bourbon with Lemon & Tonic? Click here to get the ingredients.