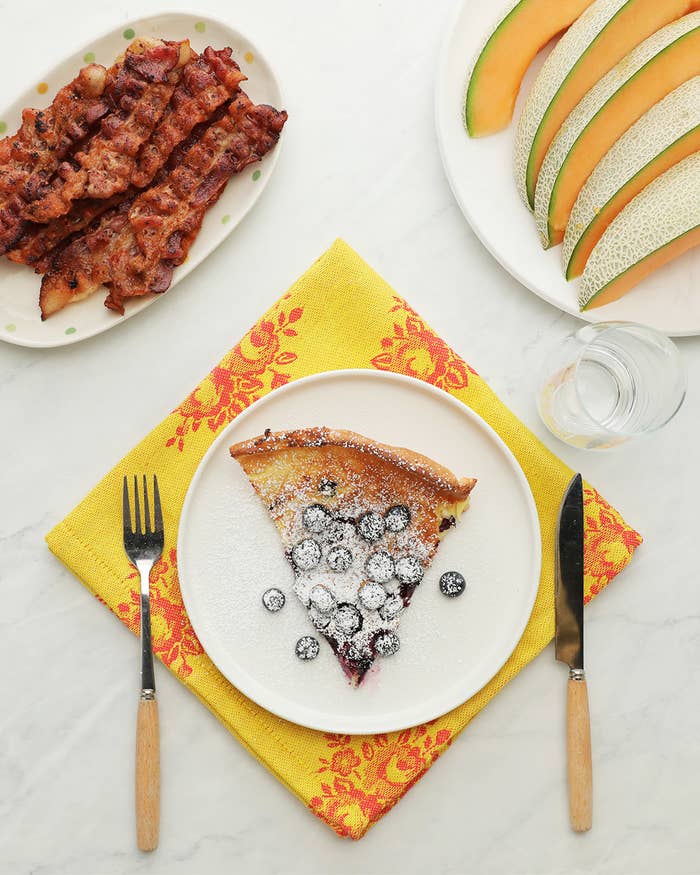 Servings: 4
Ingredients:
4 eggs
½ cup flour
½ teaspoon salt
1 tablespoon sugar
½ cup Bud Light Lemonade Radler
Zest of 1 lemon
2 tablespoons butter
¾ cup blueberries, plus extra for garnish
Powdered sugar, for garnish
Preparation:
1. Preheat oven to 425ºF with a 12-inch skillet in the oven.
2. In a large bowl, whisk the eggs. Add in the flour, salt, and sugar. Whisk until no lumps remain. (It will be very lumpy at first, but it will gradually smooth out with some strong whisking.) Whisk in Bud Light Lemonade Radler and lemon zest.
3. Using oven mitts, remove the skillet from the oven. Add the butter to the skillet and let it melt while swirling the pan so that the butter fully coats the bottom and sides of the pan.
4. Pour in the batter. Sprinkle the center with ¾ cup of blueberries.
5. Bake pancake in the oven for 12–14 minutes, until it has puffed and is a deep golden brown along the edges.
6. Remove from oven and sprinkle with more blueberries and powdered sugar. Slice and serve immediately.