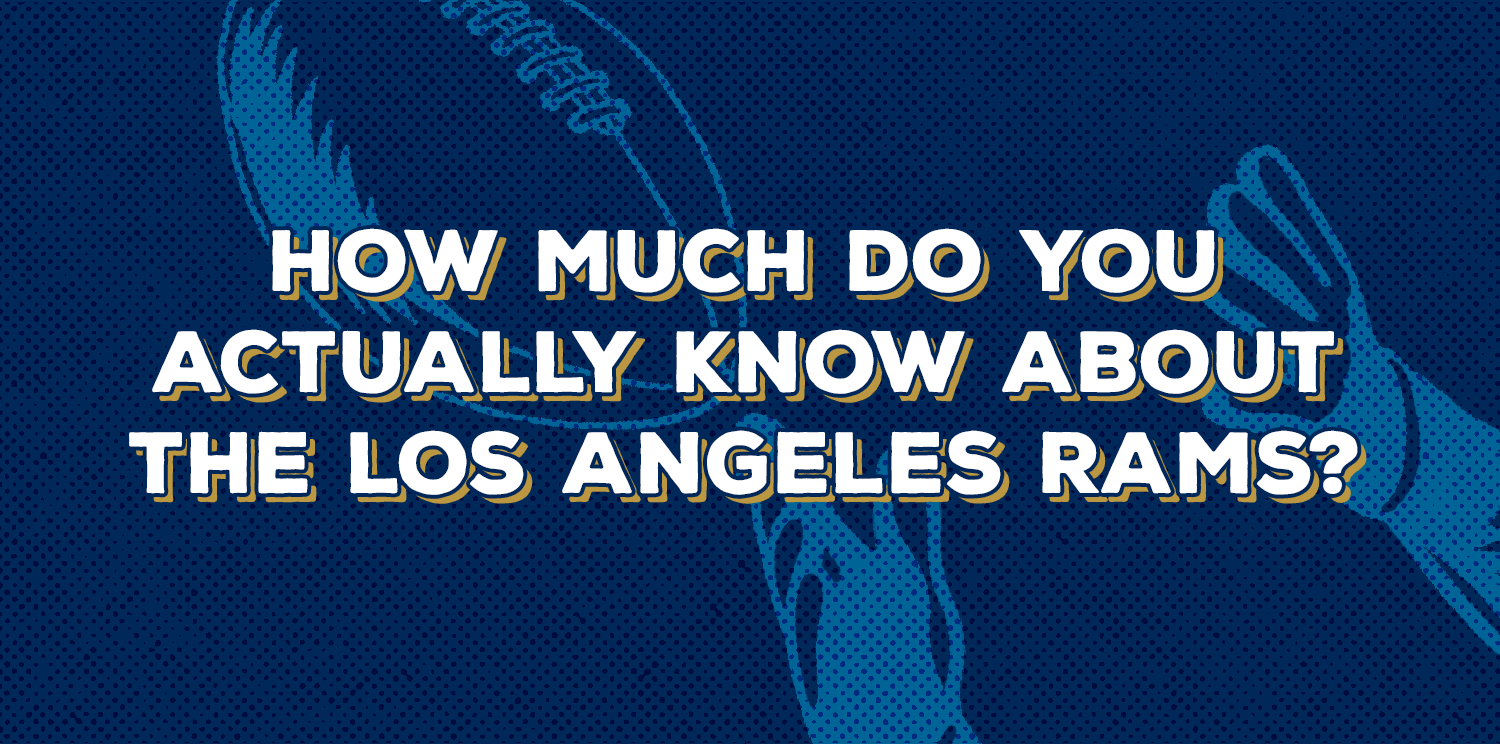 They're one of four teams in the division.

It's been 70 years since they've played their first game in LA!

But they've won the most games in LA!

Eight total numbers have been retired

There've been six primary logos since 1946.
All images via iStock / quiz design by Marjan Farsad for ©BuzzFeed 2016
Bud Light loves the Rams almost as much as you do! To welcome them home to Los Angeles, they made a special brew of Bud Light only for Rams Fans– Brewed in LA. For LA.
Looks like there are no comments yet.
Be the first to comment!