Not familiar with some of these legends? Well read up on your history by scrolling down to check out our favorites! And to see even more classics, head over to the Bud Light Legends Content Vault: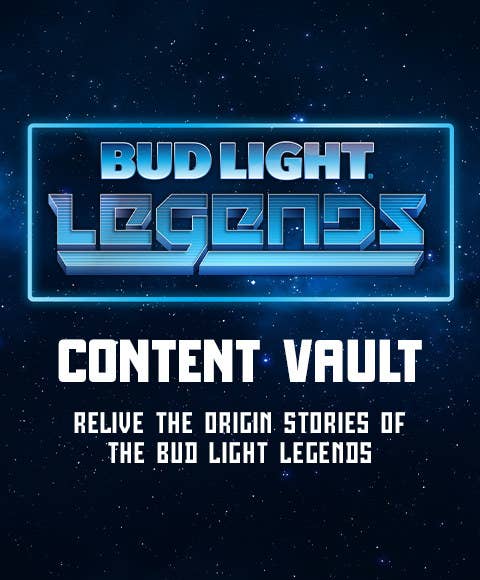 1.
Fishing Trip (1995)
2.
Limo (1993)
3.
Picnic w/Cedric (2003)
4.
Proposal (1995)
5.
Bud Bowl (1998)
6.
Bud Knight (2018)
7.
Real Men of Genius – Mr. Way Too Much Cologne Wearer (2003)
8.
Secret Handshake (2005)
9.
Swear Jar (2007)
10.
Skydiver (2005)
All videos and images courtesy Bud Light unless otherwise noted.
From Cedric to Johnny to the person reading this post, Bud Light gives a hearty "Dilly, dilly!" to all the legends out there. Visit budlight.com/vault to see more Bud Light Legends classics!