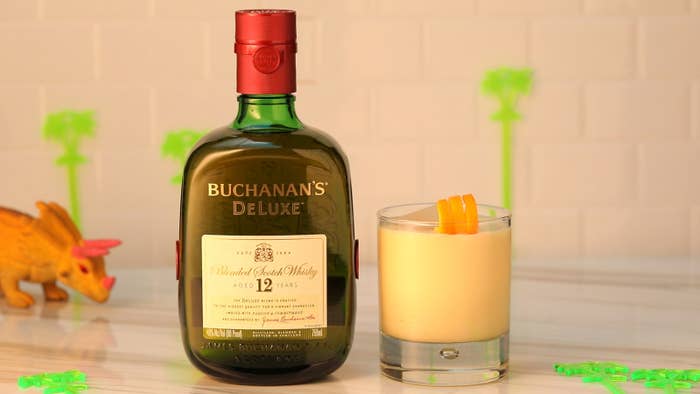 Ingredients:
Vanilla Bean Orange Simple Syrup
1 cup sugar
1 cup water
2 vanilla bean pods
Zest of 1 orange
Orange Cream Scotchtail
1 oz fresh squeezed orange juice
1.5 oz Buchanan's Blended Scotch Whisky
1 oz vanilla bean orange simple syrup
1 oz heavy cream
1⁄4 ounce lemon juice
Preparation
1. Add sugar and water to small saucepan.
2. Slice vanilla bean pods down the center and scrape out the black seeds. Add seeds and husks to pan.
3. Bring to a simmer over medium high heat. Let simmer for 5-10 minutes.
4. Remove from heat, add orange zest. Let cool and strain.
5. Cocktail: Pour orange juice, Buchanan's Blended Scotch Whisky, simple syrup, heavy cream, and lemon juice into cocktail shaker filled with ice.
6. Shake vigorously until well combined. Strain into a rock glass over ice.
7. Garnish with orange twist.
8. Enjoy!