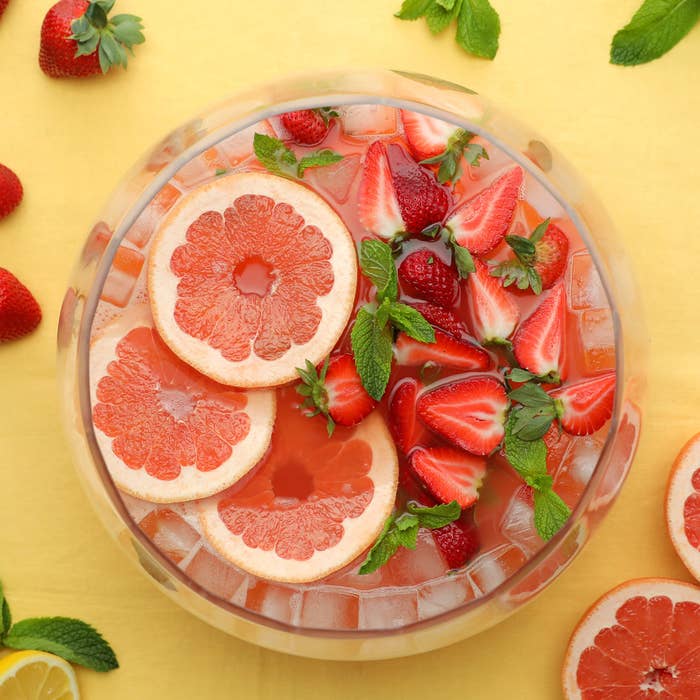 Ingredients
8 ounces strawberries, stems removed and chopped
1⁄2 cup sugar
1⁄2 cup water
2 cups vodka
4 cups grapefruit juice
1⁄2 cup lemon juice
3 cans grapefruitbubly
Ice
Halved strawberries, for garnish
Grapefruit slices, for garnish
Mint leaves, for garnish
Preparation
1. In a small pot, combine chopped strawberries, sugar, and water over medium-low heat. Bring to a simmer, then use a small potato masher or a fork to smash the berries to release their juices. Let simmer for 5 minutes, then remove from heat and let cool.
2. Strain into a large punch bowl, using a spatula to press all the juice through the strainer.
3. Pour vodka, grapefruit juice, and lemon juice into the punch bowl. Pour in the grapefruitbubly. Add in a few cups of ice. Garnish with halved strawberries, grapefruit slices, and mint leaves.