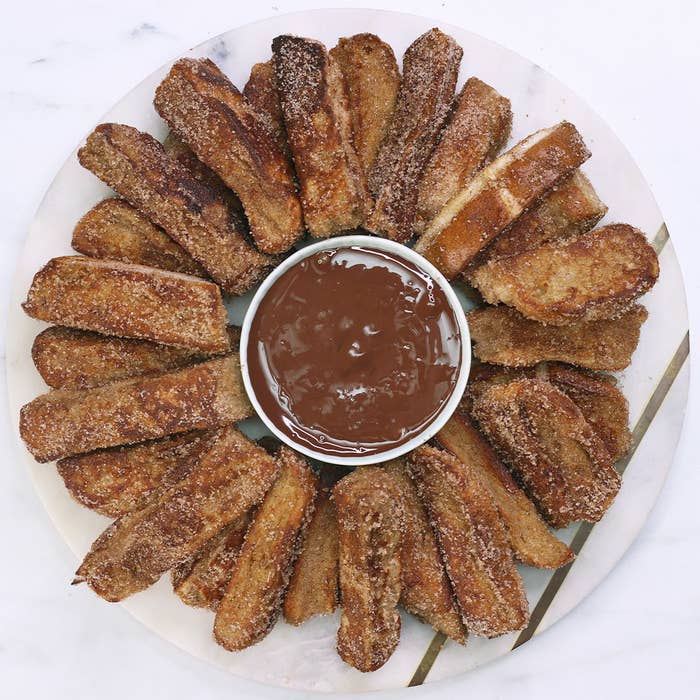 Ingredients
6 Brumby's Fruitless Hot Cross Buns
5 eggs
⅔ cup milk
1 tsp vanilla essence
1 cup of sugar
2 tsp ground cinnamon
400g dark chocolate
50g butter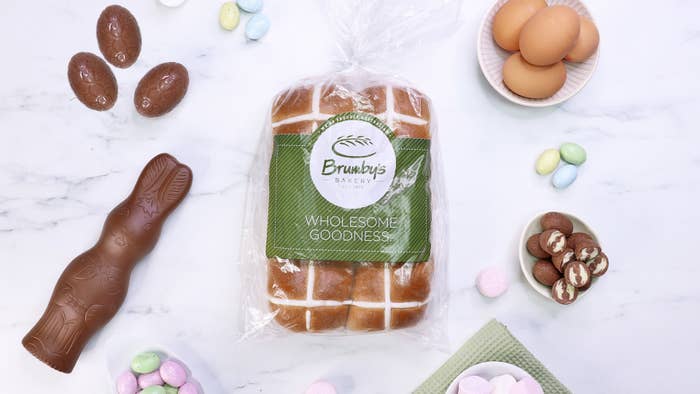 Method
1. Slice each one of Brumby's Fruitless Hot Cross Buns in half, then slice each half into three fingers. Set buns aside.
2. Crack the eggs into a large bowl and add the milk and vanilla essence. Whisk together until combined.
3. In a wide, shallow bowl, mix together the sugar and cinnamon. Set aside.
4. Place a pan over medium heat and add a small piece of butter. Allow to melt.
5. Take a hot cross bun finger and dip into the egg mixture, then place into the hot pan. Cook for two minutes on one side, then flip and cook alternate side. Repeat with remaining fingers, working in batches.
6. Remove hot cross bun fingers from the pan and place straight into the sugar mixture. Toss to coat each finger with the cinnamon sugar. Place the hot cross bun fingers on a serving platter, assembling them into a circle.
7. Break the chocolate into small pieces and add to a bowl. Place into the microwave to melt, stirring every 20 seconds until melted.
8. Pour the melted chocolate into a serving bowl and place in the middle of the serving platter.
8. Dunk a hot cross bun french toast finger into the melted chocolate and enjoy!