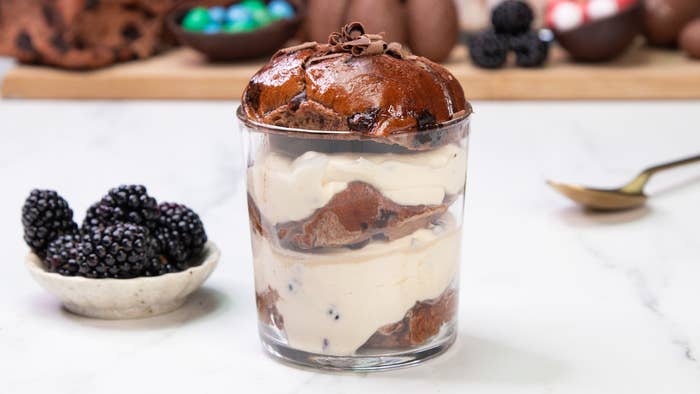 Ingredients
1 cup Irish cream liqueur
6 x Brumby's Double Dark Choc Hot Cross Buns, sliced thinly and horizontally into thirds
11/2 cups crème fraîche
11/2 cups double cream
3/4 cup thick vanilla custard
2 tablespoon caster sugar
1 punnet blackberries, crushed slightly
Maple syrup, to brush tops
To Garnish
Dark chocolate, shaved
Dutch cocoa powder, dusted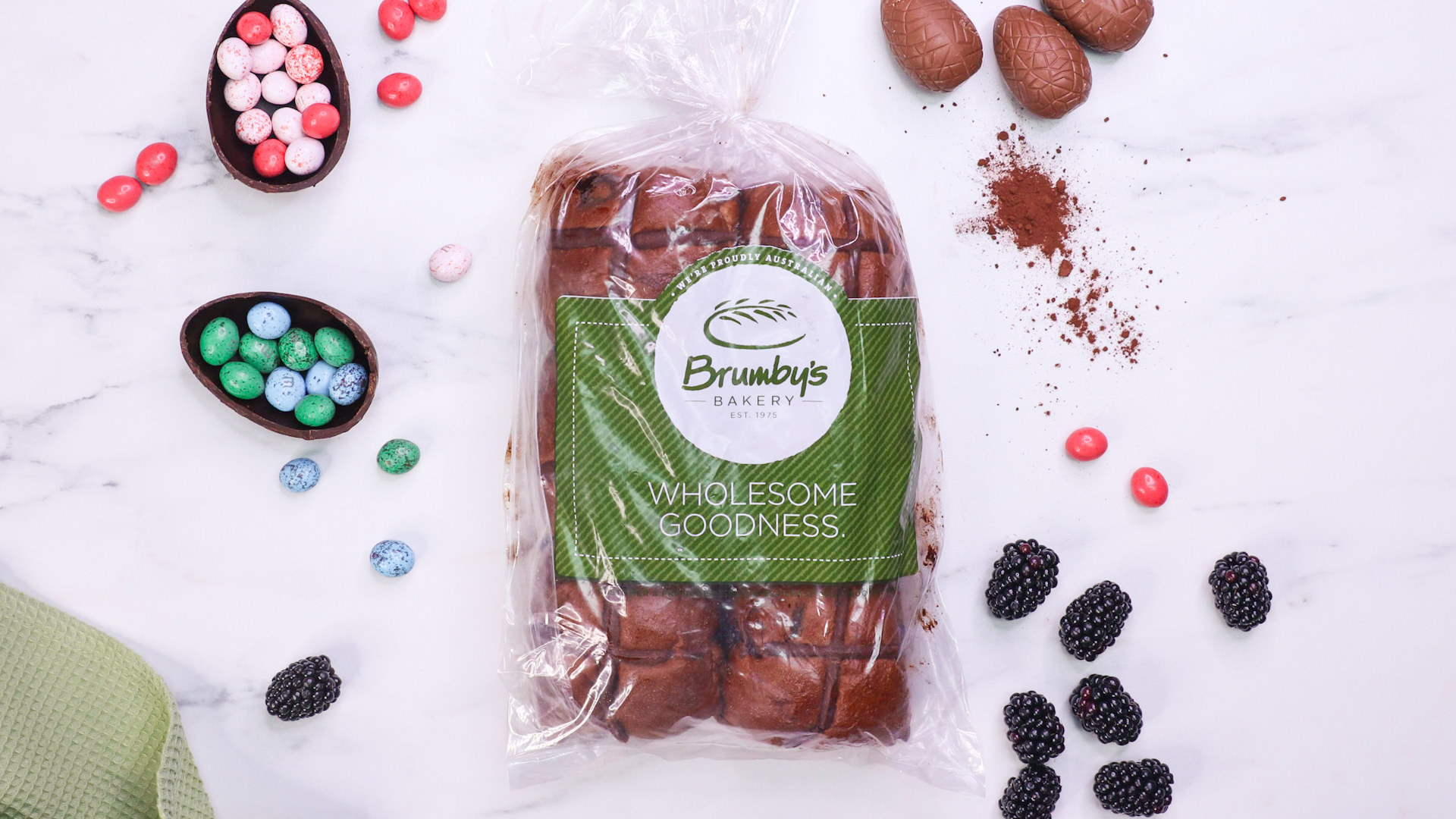 Method
STEP 1: Place Irish cream liqueur in a large mixing bowl. Dip Brumby's Hot Cross Buns on both sides. Sit in baileys for 30 seconds or until the hot cross bun is soaked.
STEP 2: In a large mixing bowl, combine crème fraîche, double cream, vanilla custard and caster sugar. Fold through blackberries just enough to have a swirl of purple through the cream.
STEP 3: In a clear glass, place the bottom slice of Hot Cross Bun, top with 2 tablespoons cream mixture followed by the other Hot Cross Buns slice, then 2 tablespoons of cream mixture.
STEP 4: Top with the Hot Cross Bun lid and brush with maple syrup. Garnish with shaved chocolate, and cocoa powder.
STEP 5: Happy Easter — enjoy!