This post has not been vetted or endorsed by BuzzFeed's editorial staff. BuzzFeed Community is a place where anyone can create a post or quiz.
Try making your own!
Best Ways To Take A Study Break Before Finals
As finals approach stress seems to fall down on campus just as fast as the temperature drops outside. Departments and partners across The College at Brockport are hosting events and opportunities for students to indulge in during study breaks this week. Here is what's going on around campus:
Wednesday (Fancy foods & Raffles)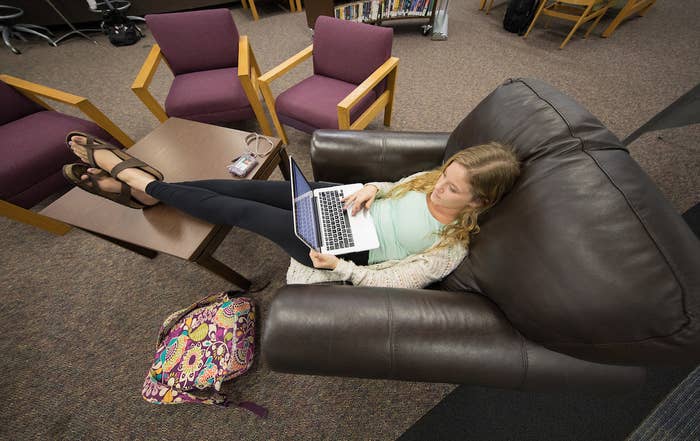 Thursday (Balloons & Dogs)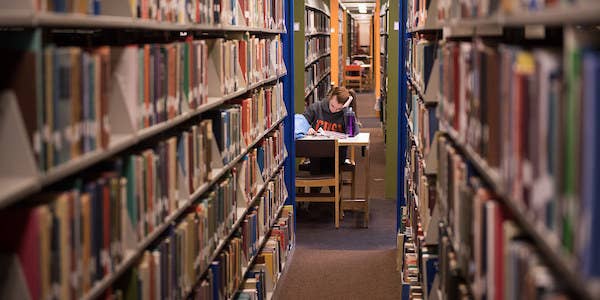 Friday ( Fri-yay play with toys )
- Have a satisfying stress release by playing with slime, kinetic sand, Play Doh, and Orbeez from 12:30 to 2:30 p.m. in the Union main lounge, hosted by BSG.
Saturday(s are for zen gardens and massages)
- All night long the quiet studying rooms will be open while coffee and hot cocoa will be flowing. Students can make stress balls or essential oils and play with the zen sand gardens in the Union's main lounge.
- From 5 to 9 p.m. on Saturday, massages will be available for students in the Union's main lounge.
- At 9 p.m. Saturday at the Union's main lounge, the Brockport Student Government has sponsored ice cream sundaes.
- The Aerie Cafe will be open from 11 a.m. to 6 p.m. and will offer 20 percent off all dining dollar purchases. Plus, Drake Memorial Library will be open until 8 p.m.
Monday
- Pj's and Pancakes at Harrison Dining Hall: From 10 p.m. to midnight. This event can count as one meal or be paid for in cash, Easy Money and Dining Dollars. Breakfast at night? YES.