The To All The Boys I've Loved Before spinoff XO, Kitty premiered on Netflix last week, and to celebrate the release of the show, we attended Netflix's XO, Kitty premiere to speak with the cast about the show and their individual journeys.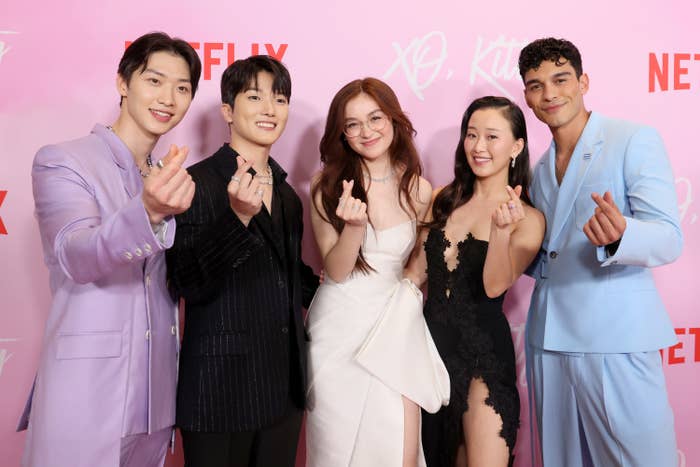 Anthony Keyvan joined the XO, Kitty cast as Quincy "Q" Shabazian, Dae (Minyeong Choi) and Min Ho's (Sang Heon Lee) roommate and Kitty's (Anna Cathcart) new best friend and confidante at the Korean Independent School of Seoul (KISS).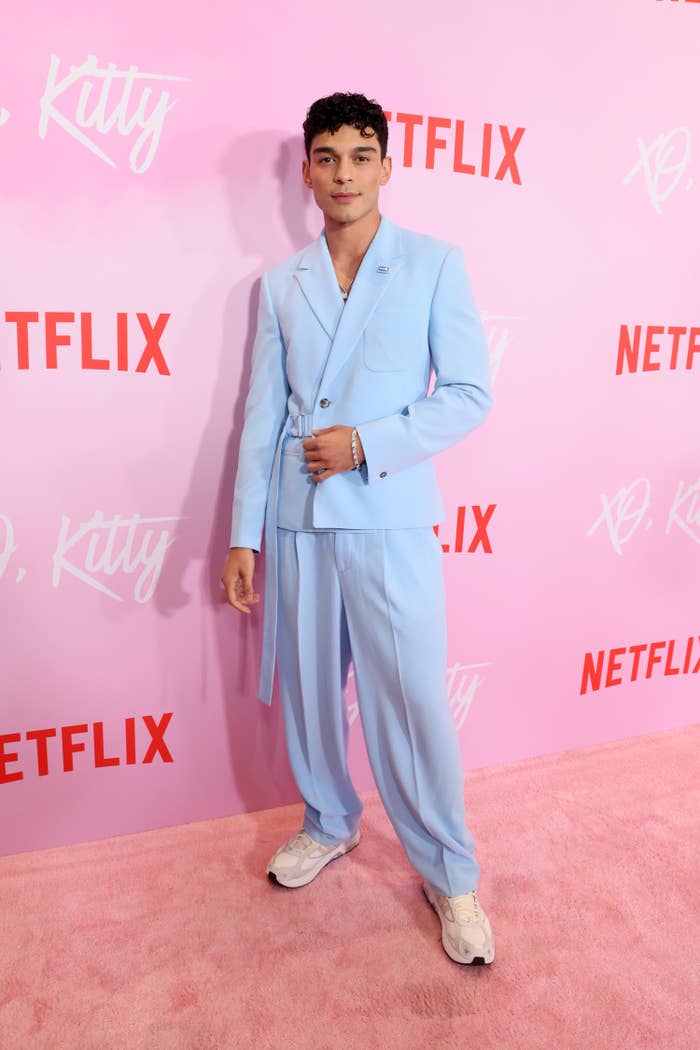 You may have seen him in the Love, Simon spinoff, Love, Victor, as Rahim — Pilar's (Isabella Ferreira) best friend and one of Victor's (Michael Cimino) love interests.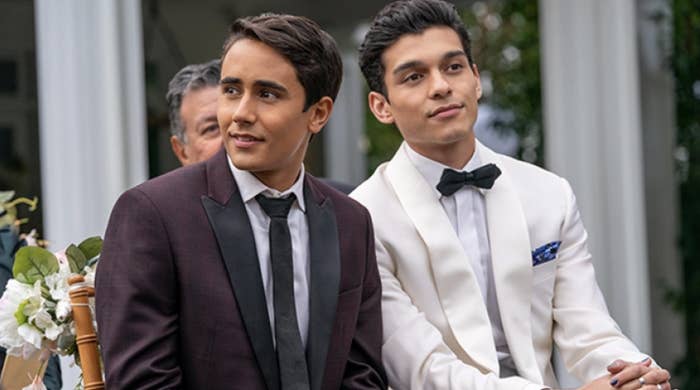 And here they are supporting Anthony at the XO, Kitty premiere!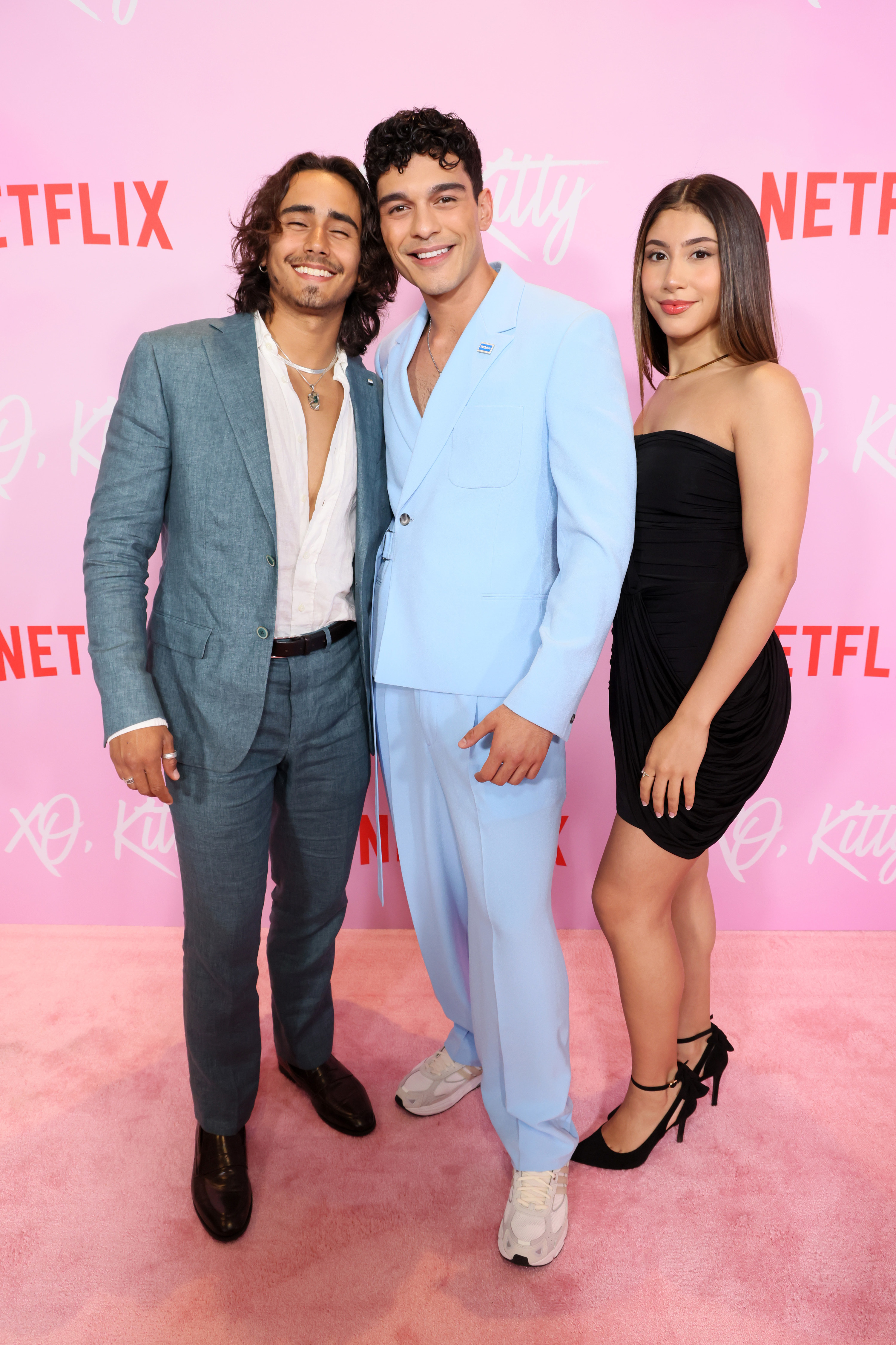 In our interview with Anthony, he said, "The first time I've ever felt represented, honestly, was when I got cast as 'Q' in XO, Kitty."
"This is the first time in my 18-year career where I've played a character that authentically represents my own background of being half-Iranian, half-Filipino."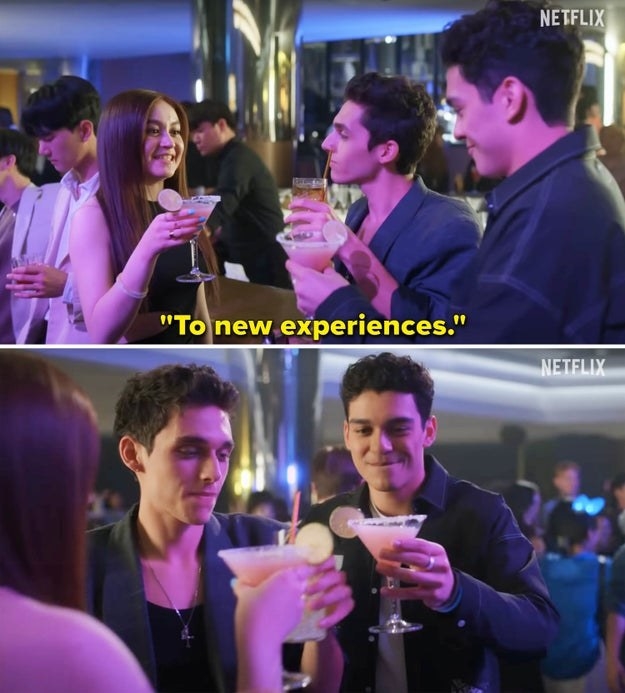 "I think it's really important for mixed kids to see that someone that looks like them can lead a series and tell these stories that deserve to be told."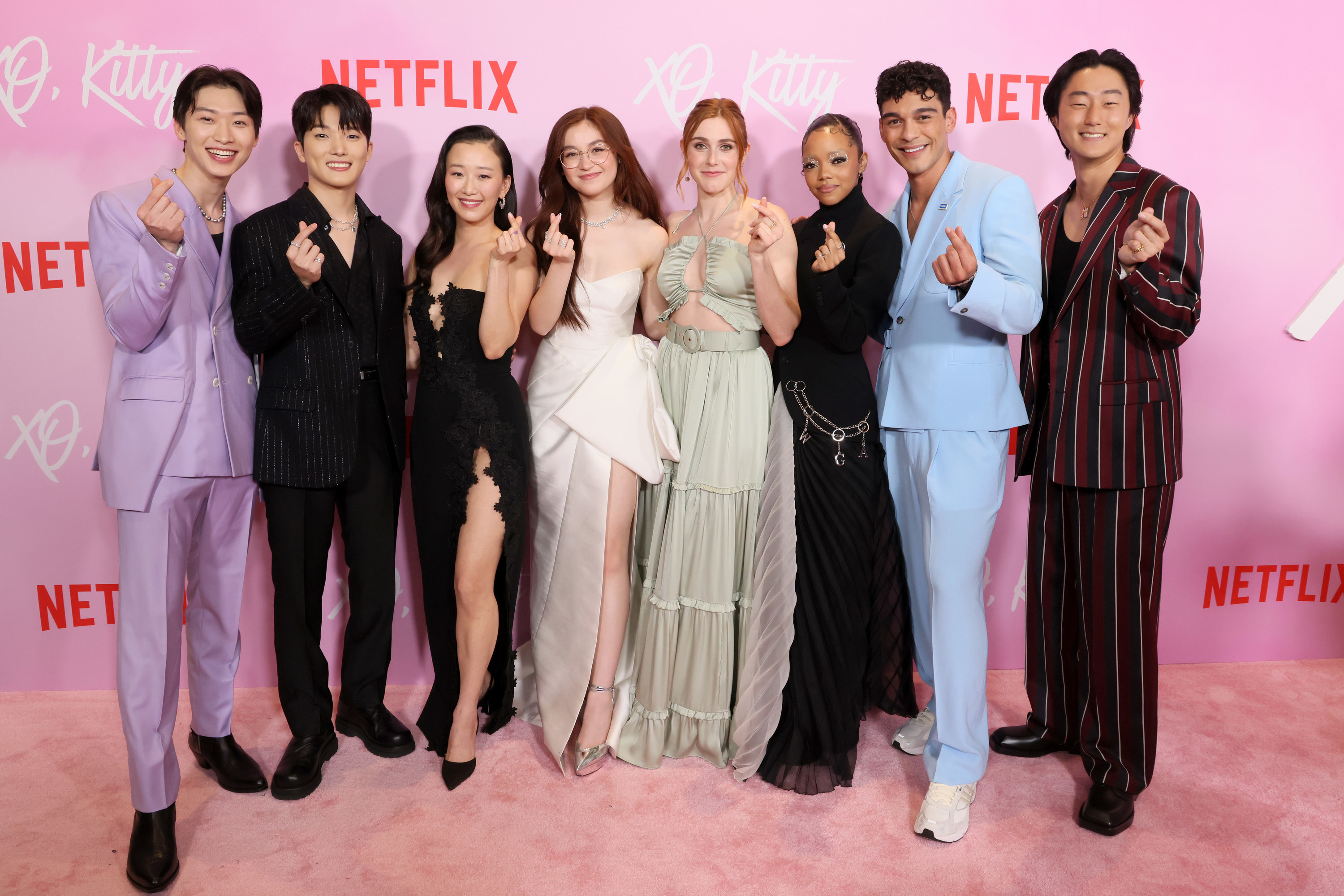 "I really wish I did have someone to give me a piece of advice, someone to look up to."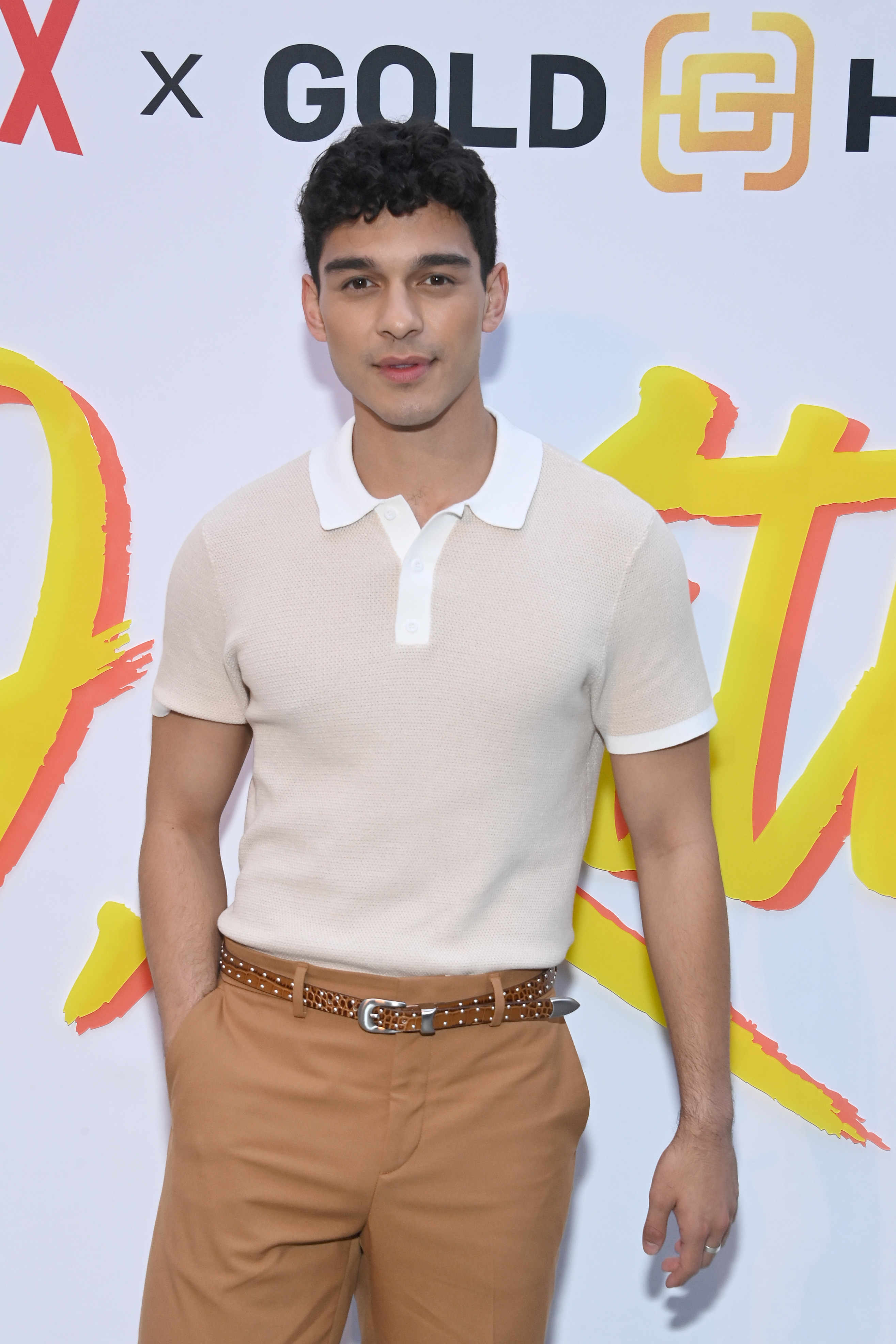 "Being mixed is a superpower, and don't let anyone tell you differently."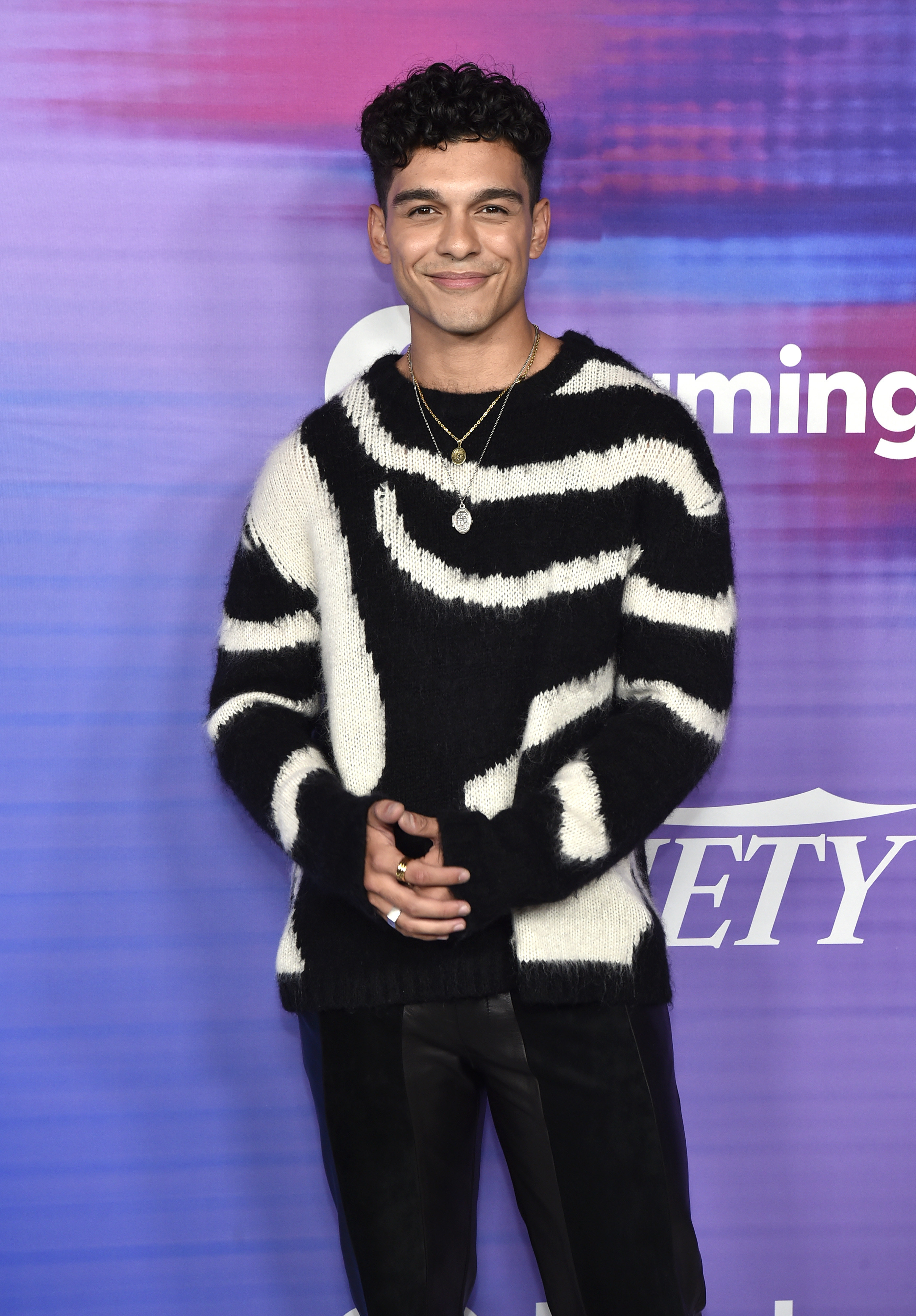 "So much of my life, I've felt like I was too much of one thing and not enough of another, but honestly, as I've gotten older and I'm seeing how the industry is shifting, I am now confident that someone who looks like me can do anything."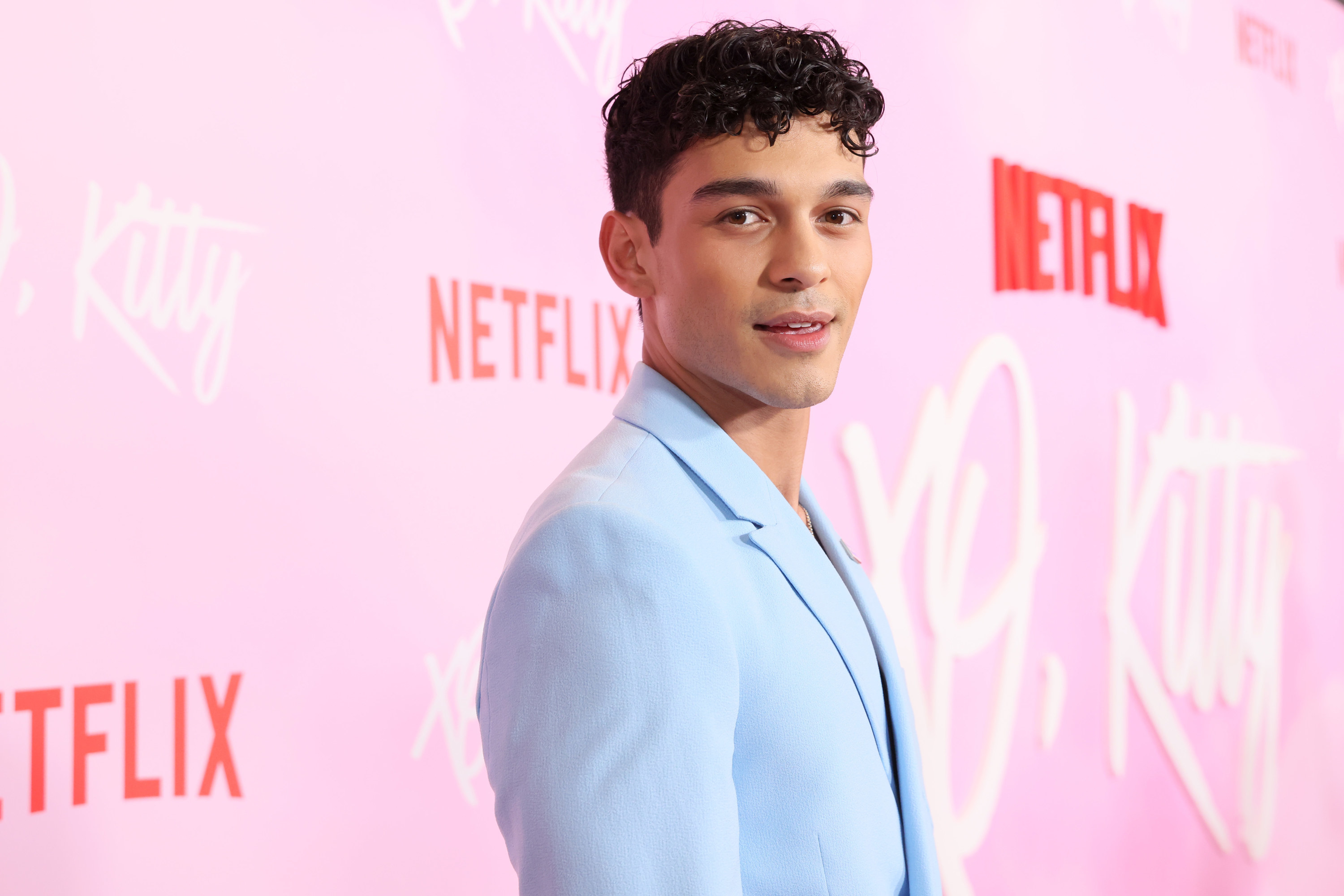 Check out more API-centered content by exploring how BuzzFeed is celebrating Asian Pacific American Heritage Month! Of course, the content doesn't end after May. Follow BuzzFeed's A*Pop on Instagram, TikTok, and YouTube to keep up with our latest API content year-round.